First look: Apple's iOS 4.2 for iPad and iPhone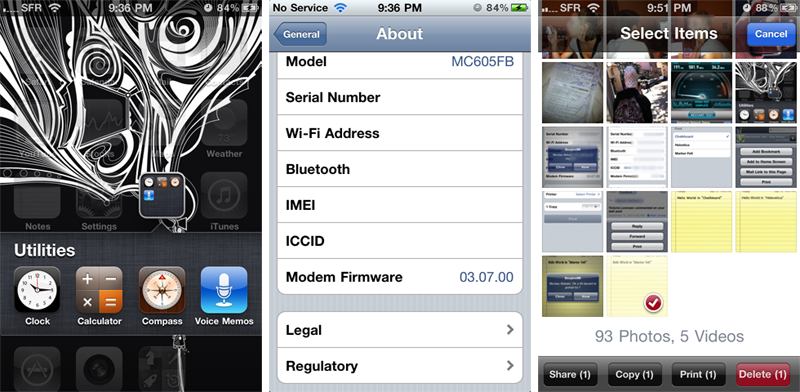 Apple on Wednesday dished out the first external betas of iOS 4.2, which will debut AirPlay and AirPrint for iOS devices while also delivering a slew of long-awaited features for the iPad, including multi-tasking, folders and threaded mail. However, AppleInsider has also discovered a handful of more subtle refinements, all of which are detailed in this illustrated first look.
The biggest new feature for iPhone and iPod touch users is AirPrint, which allows wireless printing via a shared printer, or directly through some HP branded printers. The functionality is accomplished through a new Print Center application that is only available on iOS devices that can multitask, which means the iPhone 3G will not be able to print.
In addition, iOS 4.2 for the iPhone will debut a new icon for Apple's Voice Memos application, a new version of modem firmware, and some new font additions for the Notes application, detailed later in this article in relation to the iPad. It will also add support for importing .ics files directly as a way to add events to the native Calendar application.
Of course, iOS 4.2 also brings to the iPad many features that iPhone and iPod touch users already enjoy, including multitasking and folders. Just like on current devices that run iOS 4, users can run tasks from compatible applications in the background, and manage those applications by double-tapping the home button.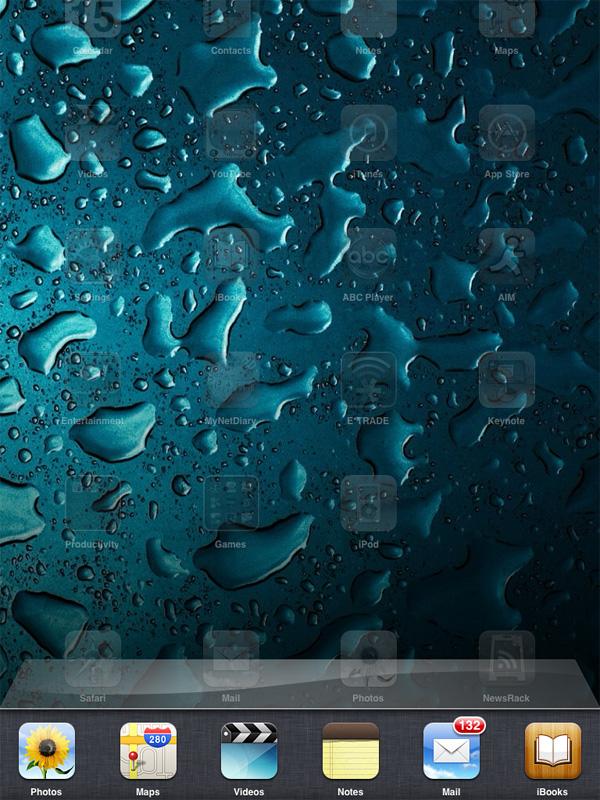 By dragging icons atop one another on the iPad homescreen, iOS 4.2 also automatically creates a folder. This will allow iPad users to have less clutter on their homescreen, and to easily sort their downloads from the App Store. Unlike the iPhone, however, the iPad's larger screen real estate allows for a total of 20 applications per folder rather than 12.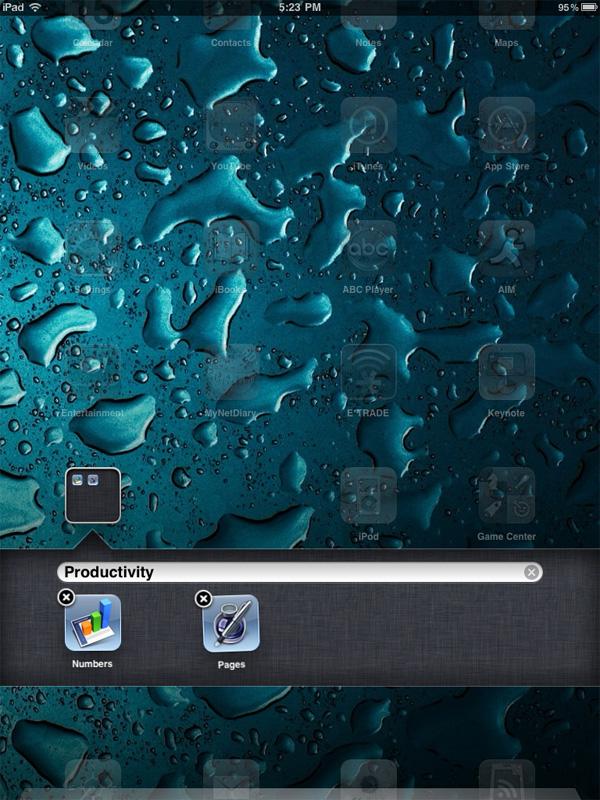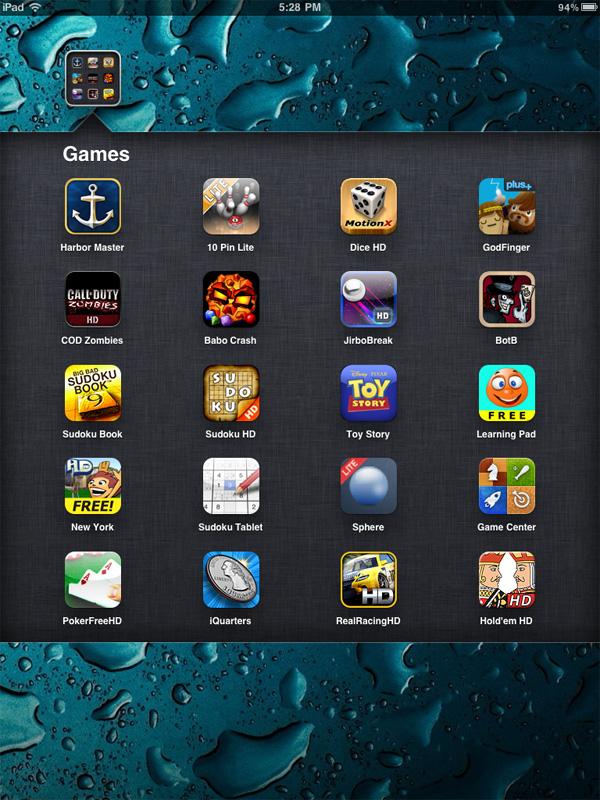 New Spotlight Preferences
Apple has added a new Spotlight Search preference pane under the General Settings panel with options to include or disallow search results based on the following categories: Contacts, Applications, Music, Podcasts, Videos, Audiobooks, Notes, Mail and Events. Users can also reorder those categories to force search results to display in the order of their liking.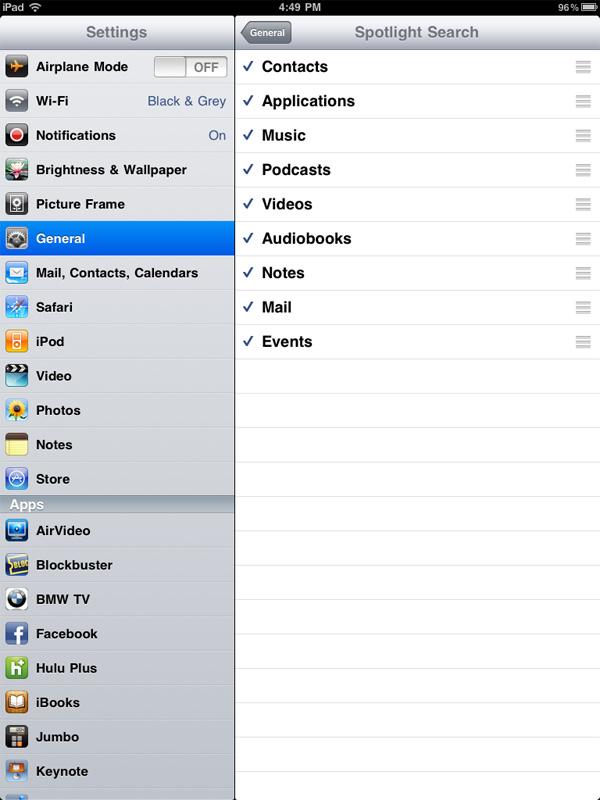 In addition to allowing or disallowing Multiplayer Games through Game Center, iOS 4.2 for iPad will enable users to allow or disallow changes to Location settings and Mail Account settings.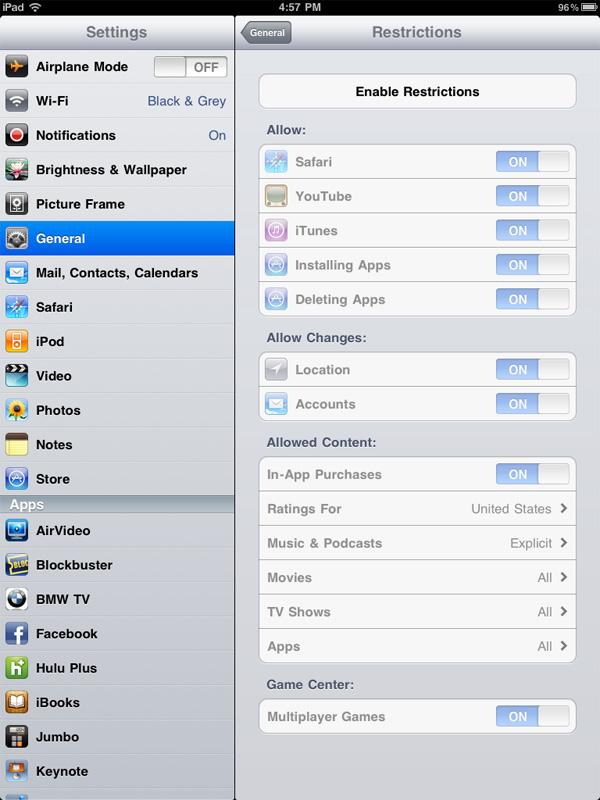 A new setting in iOS 4.2 for iPad 3G allows users to disable 3G and revert to EDGE, trading speed for battery life.
Like iOS 4.1 for the iPhone, iOS 4.2 for iPad will deliver the option to turn Spell Checking on or off.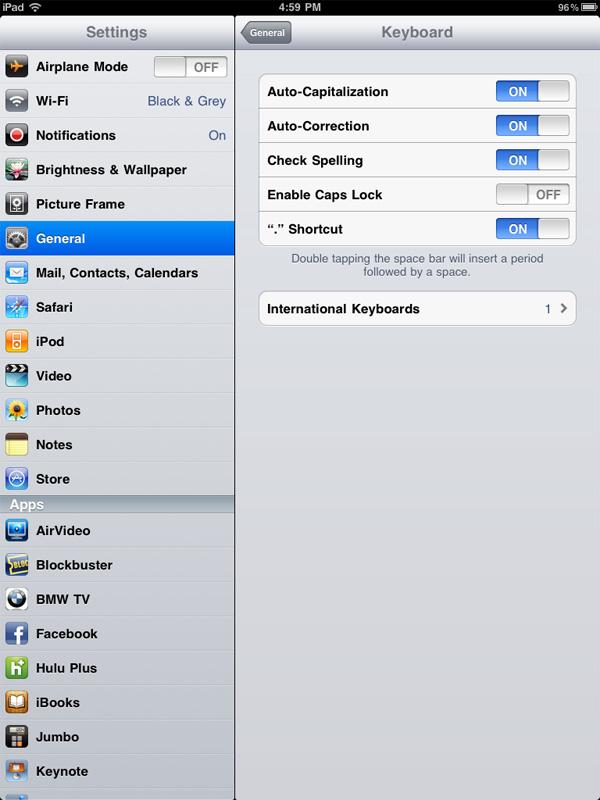 Accessibility: Larger Fonts
Meanwhile, the handicapped and elderly may rejoice at the addition of a "Large Text" option in the accessibility preference pane which offers the option to set font sizes for Contacts, Mail, Messages, and Notes in one of the following sizes: 20pt, 24pt, 32pt, 40pt, 48pt, 56pt.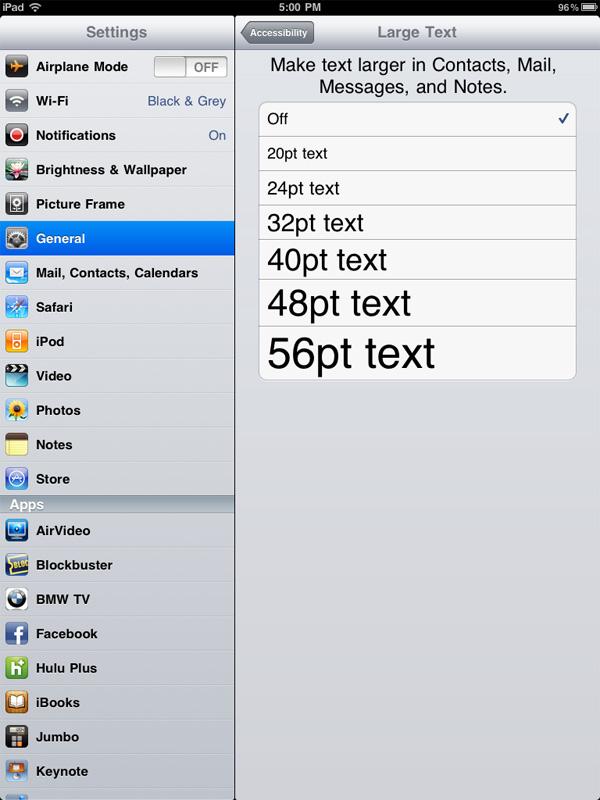 Like iOS 4.2 for the iPhone, Apple has added a Notes preference pane that lets users choose between Chalkboard, Helvetica, and Marker Felt for their notes fonts. It also lets users set a default email account to which new notes can be tied.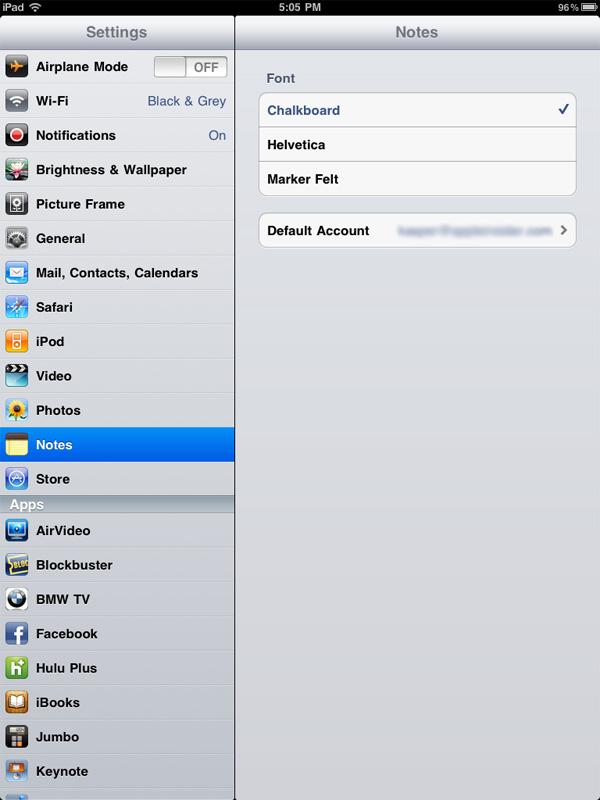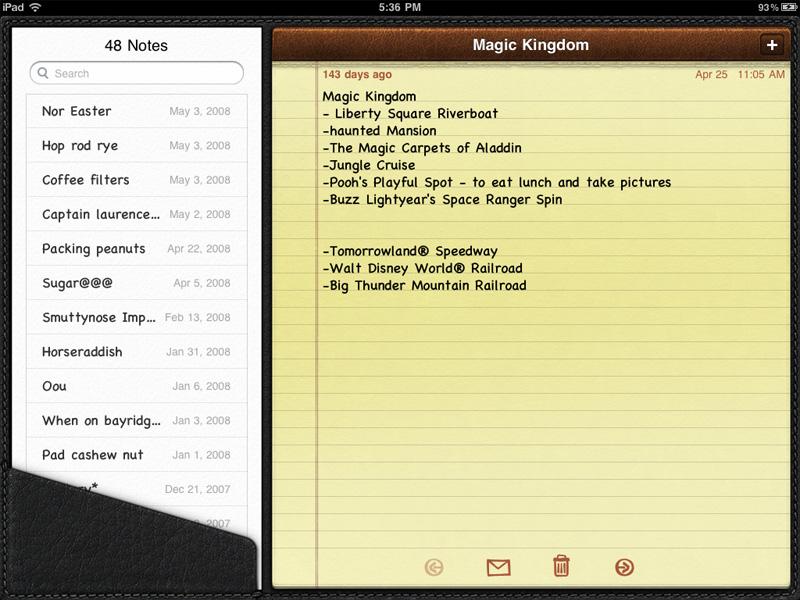 Of course one of the most highly anticipated features of iOS 4.2 is support for AirPrint, Apple's wireless printing technology. Apple is updating all of its applicable default apps to support AirPrint, as can be seen in these Safari and Photo album screen captures.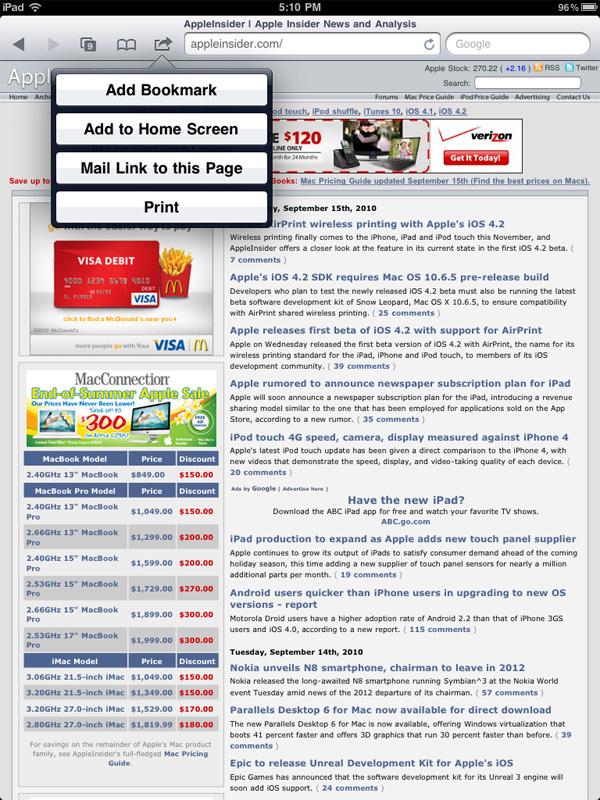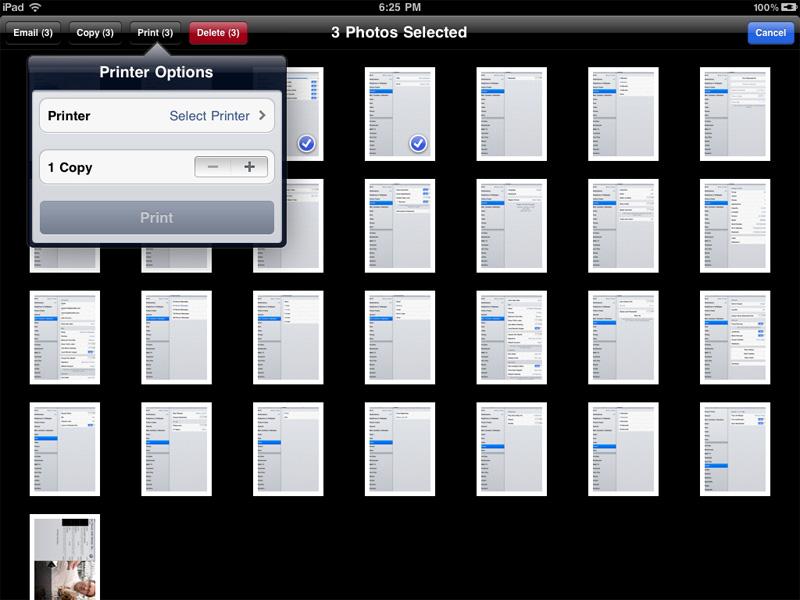 iPad users will also gain access to Game Center, Apple's social networking application for games on iOS devices. Game Center allows users to invite friends to play a game, compare scores and achievements with others, and more.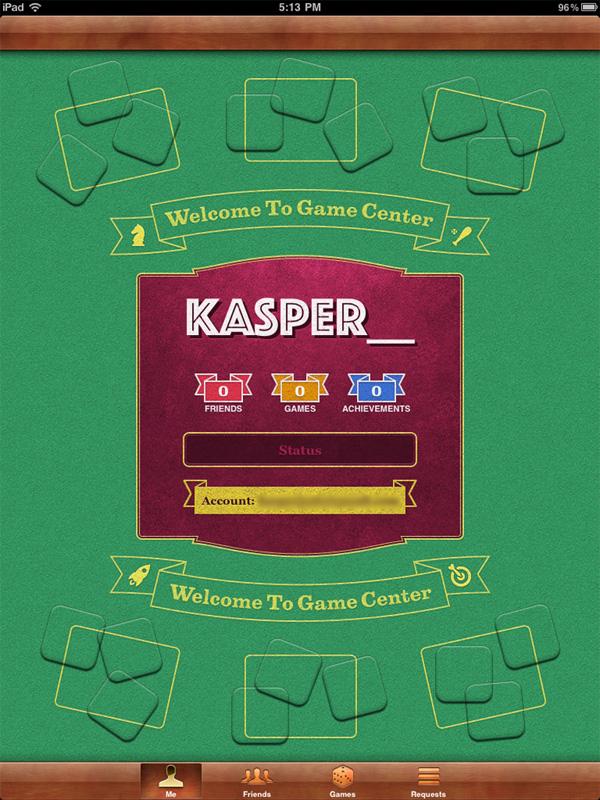 New Orientation Lock and Brightness Controls
With iOS 4.2 for iPad, Apple will convert the physical orientation lock button on the right hand side of the iPad into a volume mute toggle. Orientation locking will be facilitated through the iPod widget like on the iPhone. iOS 4.2 will also add a display brightness interface slider on the left hand side of the iPod widget (to fill space?).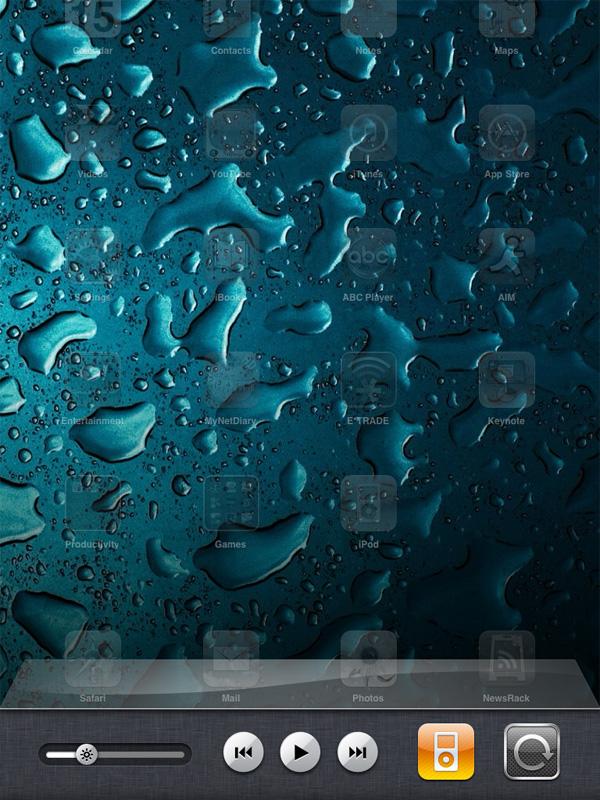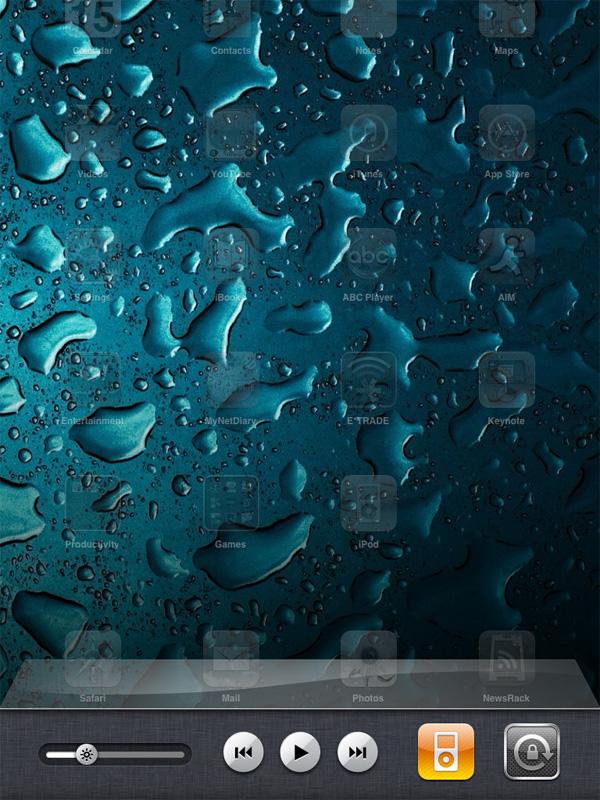 AirPlay, formerly AirTunes, is also on its way to the iPad and iPhone via iOS 4.2. In addition to music, the technology will then allow users to stream video and photos over Wi-Fi, as can be seen in this screen capture of the new Photos application for the iPad.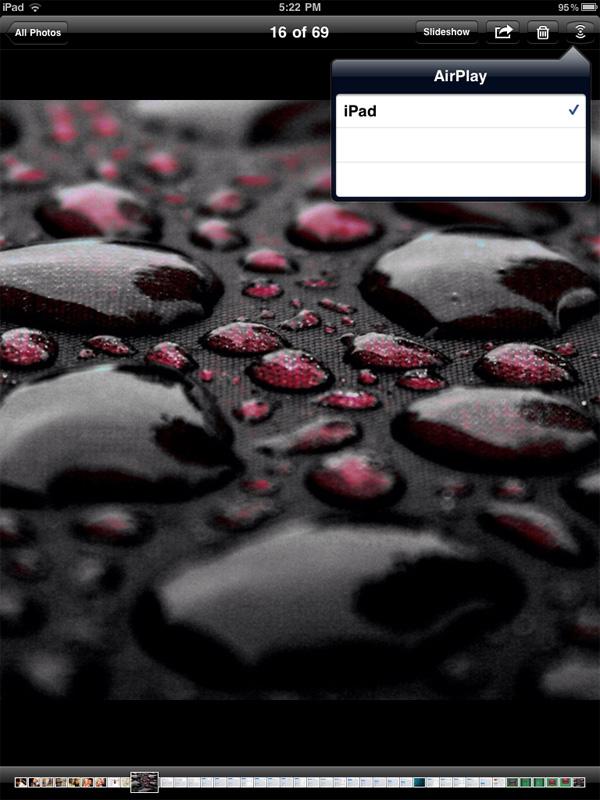 Universal, Threaded Mail App
For Mail on the iPad, iOS 4.2 will offer a universal mailbox and the option (via the Mail preference pane) to organize mails by thread. Like on the iPhone and iPod touch, messages in an inbox will automatically be combined into a threaded view where applicable, saving space and making the Mail application more efficient.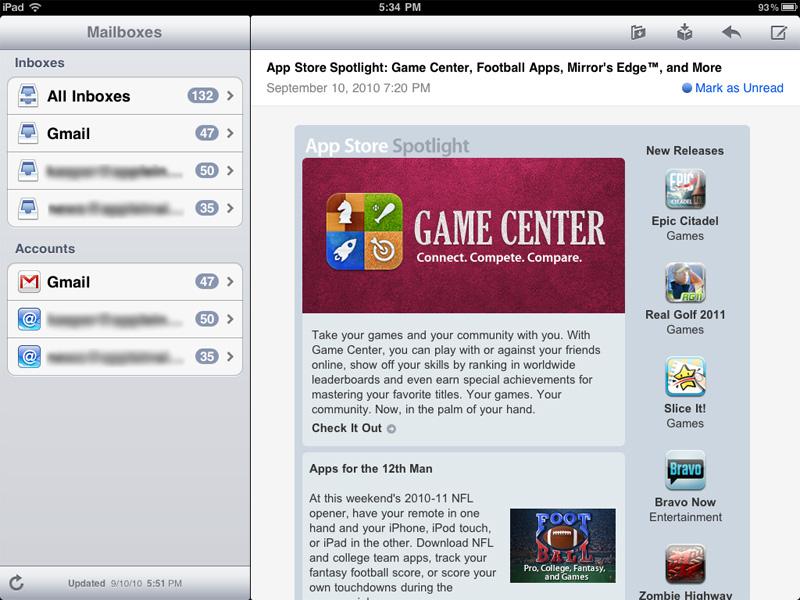 Apple's iAd interactive advertisements will also begin appearing in iPad applications after the release of iOS 4.2. iAds offer an "app within an app," allowing advertisers to deliver content to users without forcing them to open a browser and leave their current application. With the iOS 4.2 beta, developers can now begin working to integrate iAds into their iPad software in time for its November release.