First look: Unboxing Apple's new $99 Apple TV with streaming HD content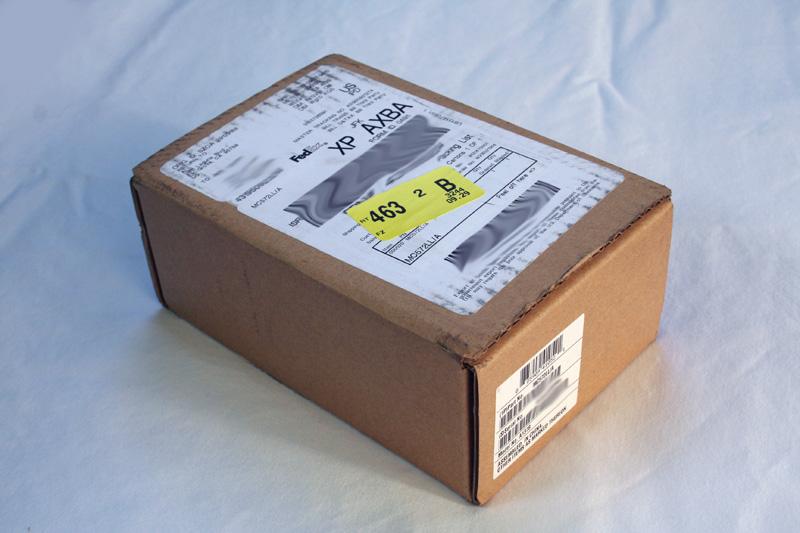 Apple on Wednesday made good on its promise to deliver the first shipments of its new HD-streaming Apple TV media box to early adopters who plunked down the $99 for the device in the hours following its announcement earlier this month. AppleInsider offers an in-depth first look at the product in this extensive series of unboxing photos.
The new Apple TV ships in a box that's roughly 4.25-inches square and slides open like a box of highbrow chocolate truffles to reveal the device itself. Underneath rests the slim form, aluminum Apple TV remote, a matte black AC power cord, a pair of white Apple logo stickers, a Setup Guide and standard warranty pamphlet.
All four edges of the Apple TV itself — which is about a quarter the size of its predecessor — come wrapped in a black film, which peels away to reveal the devices four I/O ports — AC Power, HDMI, Optical Audio, and Ethernet — in addition to a micro USB port which Apple says is only for service and diagnostic purposes.
Setup is painlessly simple. From the time we plucked the Apple TV from the box, it took less than a minute to plug in our AC Adapter, HDMI cable and optical audio cables and get the box booted up into the setup dialog.
Gone from the previous-generation Apple TV is the traditional start-up video. Instead, the new $99 Apple TV thrusts users directly into the standard configuration screens, asking first for a preferred language, wireless network password, and permission to allow Apple to receive diagnostic information over the internet.
From there, the Apple TV home screen loads almost instantly, with no noticeable lag. Browsing through the various media categories is similarly smooth, with thumbnails for movies, TV shows, podcasts and built-in screen savers popping into place within seconds.
Most HD movie rentals continue to fetch $4.99 while HD TV shows are all priced at into Apple's new $0.99 model. However, only 8 TV stations are currently available to choose from, coming from just 3 providers: Fox, Disney (ABC) and BBC. They include 20th Century Fox, ABC, ABC Family, ABC News, BBC America, BBC Earth, Disney Channel, Disney XD, and Fox. Shows from other networks who participated in the previous-generation Apple TV model are not accessible. There is, however, a selection of free TV shows.
Under movies, Apple has also added a new section called "In Theaters" which graphs the company's extensive library of movie trailers into the Apple TV universe, letting users preview dozens of HD trailers for current big-screen features. Also making its debut is Netflix integration, which requires a netflix account.
AppleInsider will be spending a few days with the new Apple TV before publishing a formal, in-depth review of the device. Stay tuned.