Apple exploring dual-mode screens with 'display' and 'touch' settings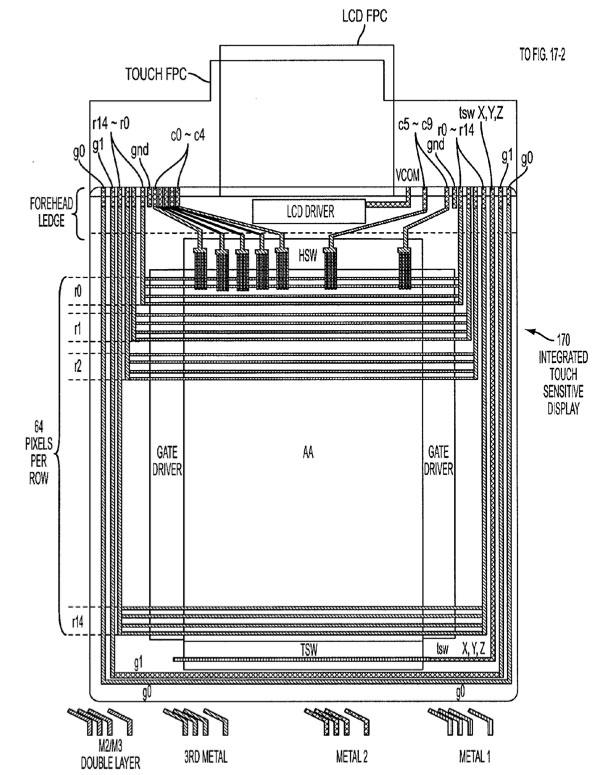 AppleInsider is supported by its audience and may earn commission as an Amazon Associate and affiliate partner on qualifying purchases. These affiliate partnerships do not influence our editorial content.
Future Apple products could have screens that users could switch between unique modes for "display" and "touch," allowing a transition between traditional computing and multi-touch interaction.
The new patent application from Apple, entitled "Integrated Touch Sensitive Display Gate Driver," was revealed by the U.S. Patent and Trademark Office this week. It describes a circuit that would switch between display and touch modes, enabling and disabling an integrated touch sensitive display when necessary.
The filing notes that display and touch capabilities can conflict with one another. The proposed solution would be to switch between the two modes, allowing for an optimum experience in either display or touch settings.
"During touch mode, the circuit can be configured to switch the gate lines to connect to a more stable voltage supply," the application reads. "The circuit can also be configured to reduce or eliminate interference from the display circuitry that could affect touch sensing."
The addition of a "switchable gate driver" would be advantageous, the filing states, because disabling the touch capabilities would save power and also eliminate the need to correct or repeat erroneous or false touch sensing. A poorly grounded LCD driver could result in fluctuations that can cross over into the touch circuitry, and be incorrectly interpreted as a touch near the display.
The application also claims that the method could save costs, allowing the gate driver to be plugged into existing technology rather than requiring a complete redesign.
"The switchable gate driver can be compactly formed, disposed, and/or integrated with display and touch circuitry on a single LCD chip, thereby providing a thinner, smaller chip," it reads.
The filing even goes beyond multi-touch, and says the invention could be used to allow displays to switch into other unique modes. Some of the examples provided include "scan mode," "audio mode," and "text mode."
The application was first filed on Aug. 21, 2009. It is credited to inventors Marduke Yousefpor, Shih Chang Chang, Kevin J. White and Steven Porter Hotelling.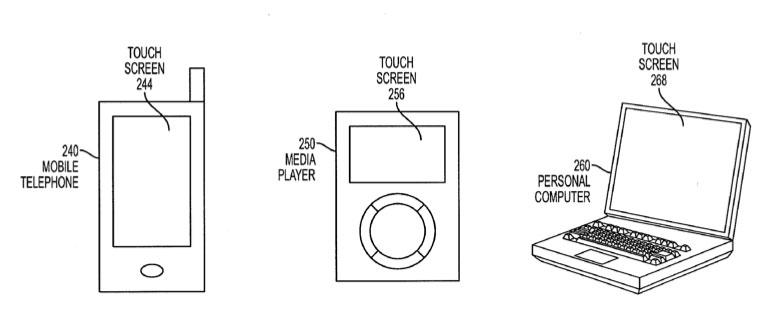 Public disclosure of the document comes as rumors of a touchscreen iMac have picked up steam. Reports from the Far East have indicated that Apple plans to build a new all-in-one desktop computer with a multi-touch capable screen measuring 20 inches or greater.
Earlier this year, a separate patent application filed overseas described an iMac-style computer that could operate in a traditional format, but could also be lowered via a hinge on the back that would allow easier access for a user's fingertips. Similar to this week's filing, it described two modes of operation: a "high-resolution" input for a mouse and keyboard, and "low-resolution" for touch.