Apple launches Online Store, App Store in China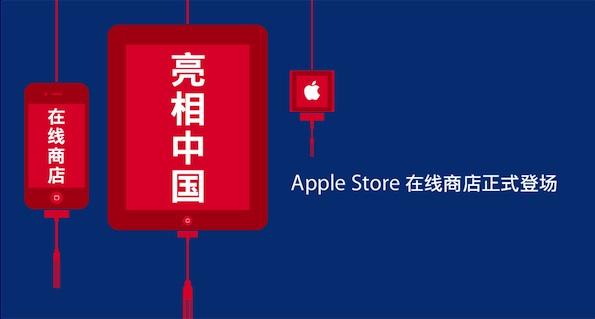 Apple launched Tuesday its online Apple Store for China alongside a Simplified Chinese-language version of the App Store, as part of its efforts to strengthen its brand in the Chinese market.
Apple announced the double launch in a press release late Tuesday. Despite having four successful retail stores in China, the Chinese Apple website, apple.com.cn, had lacked a digital storefront.
"We are thrilled to open our newest online store in China," said Apple COO Tim Cook. "With personalized engraving, configure-to-order options and free shipping on everything, the Apple Store is a great destination for our customers in China."
With free shipping, personalized engraving, and a gift wrapping option, the China online Apple store is ready for the holiday season. The store will also "let eligible students and faculty members take advantage of special education pricing on Apple products."
An image posted to China's Apple website promoted the new online store with an image of an iPhone, iPad, and iPod nano dressed up as traditional Chinese lanterns. "The online store has appeared in China," the promotional graphic said.
Just a day after beginning to offer free iPad engraving from its U.S. online store, Apple is now allowing Chinese customers to personalize their iPads with two lines of engraved Chinese text.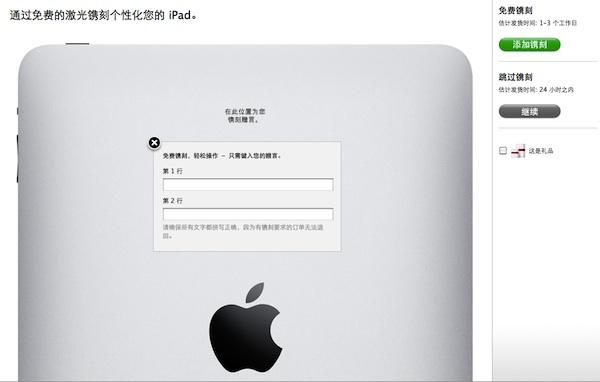 Customers can now directly purchase the iPhone online, instead of having to first reserve the device and schedule a pick-up time. In recent weeks, Apple retail stores have struggled to keep the iPhone 4 in stock, with scalpers quickly snatching them up and then selling the smartphones right outside the store.
The China App Store will now offer "localized featured apps and charts of the most popular paid and free apps in China," in addition to the over 300,000 apps that are available.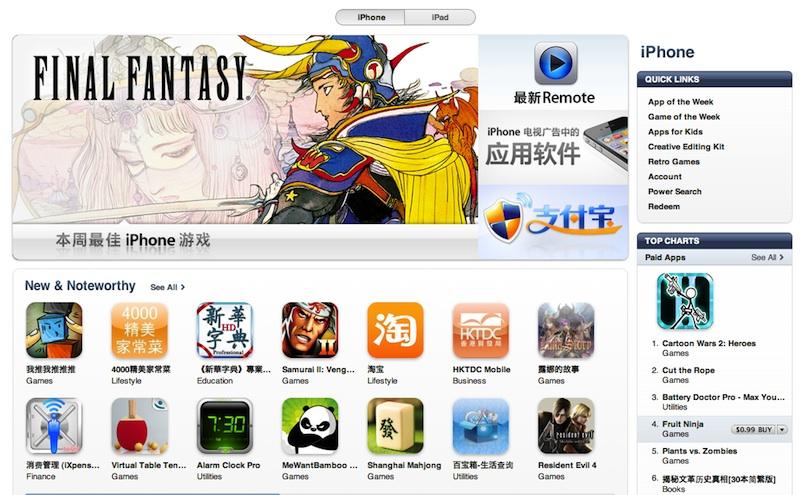 A Chinese-language App Store has been long overdue, given the hundreds of thousands of new iPhone users from September's iPhone 4 launch in China through China Unicom. To get apps on their new iPhones, Chinese users previously either navigated the App Store in English or turned to pirate websites that allow users to install unauthorized software for free. Presumably, Apple hopes a localized app store will curb app piracy in China while further capitalizing on the growing Chinese smartphone market.
According to The Wall Street Journal, Apple's requirement of a dual-currency credit card to make App Store purchases from China is still a hurdle for would-be Chinese customers. An Apple spokeswoman told the Journal that payment requirements for the Chinese App Store remained unchanged.