Apple investigating iPhone issues with Monster-branded headphones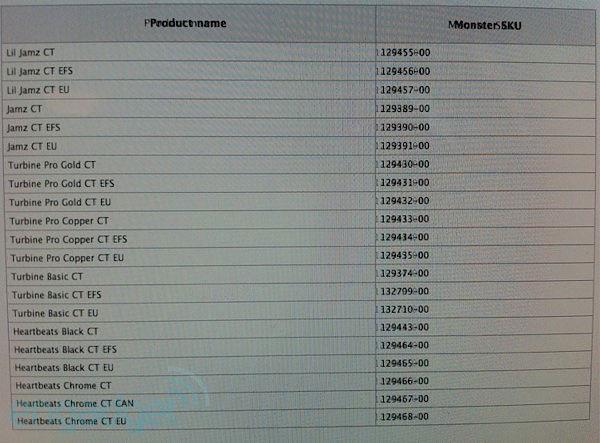 Apple is said to have advised its support employees of iPhone and iPod issues caused by some Monster headphones with integrated microphones and controls.
An anonymous tipster provided Engadget with information claimed to be from an internal memo from Apple detailing the purported issues. The documentation shows issues with a variety of Monster-branded headphones, including Jamz, Turbine and Heartbeats models.
"Several Monster headphone models using Apple's Remote and Mic technology do not meet Apple's technical specifications," the alleged memo reads. "These headphones use conductive flanges, which can result in electrical shorts that can cause an iPod or iPhone to pause and play erratically."
The information was apparently provided to support personnel at Apple because the company has received complaints from customers who believe the issue is the fault of their Apple device. The documentation states that the headphones can cause issues with Apple's iPhone, iPad and iPod lines of products.
"Customers may not be aware that the issue is caused by the headphones and may believe that the iPod or iPhone is defective instead," the memo reads. "There are no known safety concerns and no known risk of damage to the iPod/iPhone or headphones."
Symptoms of the apparent issue include pausing, playing and skipping forward or back through songs. Engadget noted that the list of problem headphones does not include any of the "Beats" line of products that Apple sells in its own stores.