Apple releases iPhone, iPad iOS 4.2 Golden Master to developers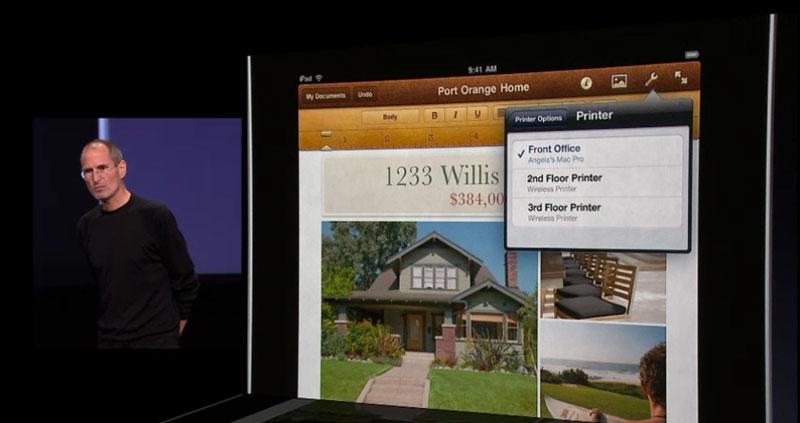 Apple has released iOS 4.2 build 8C134 for both iPad and iPhone and iPod touch devices, indicating the company is close to public release of the new operating system, originally slated for delivery this month.
Apple's chief executive Steve Jobs demonstrated iOS 4.2 at the company's iPod event early in September, showing off new features such as AirPlay wireless streaming of audio, video and photos to the new Apple TV or other AirPlay-compliant devices, an expansion of the company's existing, audio-only AirTunes feature.
Jobs also introduced the company's entirely new AirPrint wireless printing architecture, designed to enable users to create hard copies of web pages, emails and photos managed through a new Print Center app.
New features given and taken away
The new update will also finally bring multitasking features and iOS Folders to the iPad, along with a variety of other features currently only available on the iPhone and iPod touch, such as support for multiple email aliases, a unified inbox, and messages organized by threads in Mail, and the ability to open attachments in third party apps.
New multitasking features will also incorporate the software orientation lock and music playback controls available on the iPhone running iOS 4, which are accessed via swiping to the left from the list of currently running apps. The iPad also presents a brightness control in this section (as depicted below).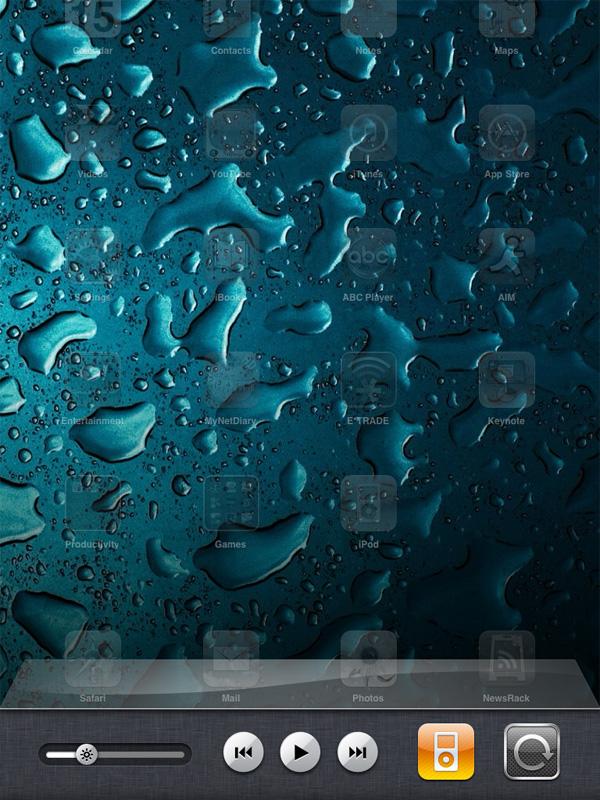 The iPad will also lose its hardware toggle assigned to locking the screen orientation; the button will instead work to mute audio, just like the iPhone. This move has generated some controversy because Apple not only refuses to offer customers a choice of how their hardware buttons work, but has also duplicated mute functionality, as the audio down button already works as to rapidly mute audio playback.
New features for gamers and enterprise users
iOS 4.2 will also bring Game Center to the iPad, allowing players to invite friends or find new opponents online to play against, as well as track their own achievements and high scores.
Apple has also outlined enhanced enterprise support features in iOS 4.2, including new device management capabilities, the ability to lock down email account settings, and stronger security enhancements.
New language and accessibility
The update also brings support for more than 30 new languages in keyboards and dictionaries, including Arabic, Greek and Hebrew.
It also strengthens accessibility features including support for navigating VoiceOver using a wireless keyboard and a wide range of refreshable braille output displays in more than 25 languages. On the iPad, larger text options up to 56 point fonts can also be specified for use in Contacts, Mail, Messages and Notes.
Previously reported iOS 4.2 features
A general overview of major iOS 4.2 features was profiled in a First Look report following Apple's initial demonstration.
AppleInsider also noted in a report filed in September that iOS 4.2 also incorporates support for Google's revised YouTube voting, a direct link to launching a FaceTime video call from within the SMS messages interface, and new CoreMIDI music APIs for music-related apps.
A report on the third beta release of the iOS 4.2 software outed new support for SMS ringtones.