First look: Apple's iOS 4.2 golden master with AirPlay, AirPrint, bugs [u]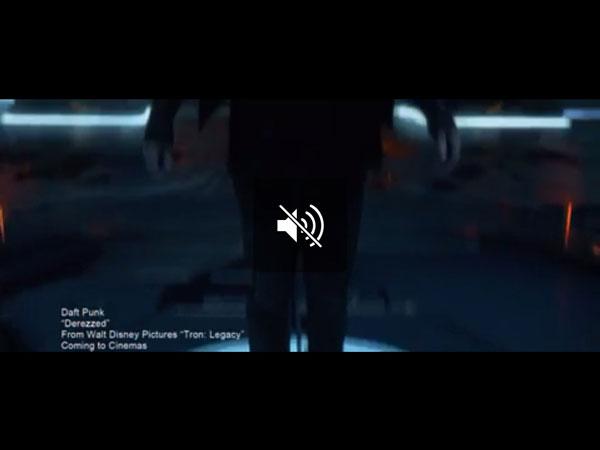 Apple this week released to developers the golden master build of iOS 4.2, bringing iOS 4 features like folders and multitasking to the iPad, and also introducing AirPlay and AirPrint to the iOS line of devices. AppleInsider offers a closer look, including some bugs and issues [updated].
iPad hardware switch changed to mute
One of the most publicized changes to the iPad in iOS 4.2 does not work as some might expect. The hardware switch on the right side of the device has been changed to act as a mute rather than a screen orientation lock, but while flipping the switch displays the "mute" icon on-screen, audio continues to play through the iPad's speaker for activities like music and videos.
AppleInsider tested the golden master build on multiple iPads, and on all of them found that activities such as playing a YouTube video or streaming audio from Pandora failed to mute when the switch is activated.
Update: Several readers have noted that this functionality is identical to the iPhone, where music and other content will output audio even when the mute switch is activated. Muting the iPhone (and now, iPad) only turns off sounds for notifications like e-mails and pushed messages. It is not, as some might expect, a system-wide mute.
Muting the iPhone specifically turns off sounds associated with phone calls and text messages. However, these notifications are not present on the iPad, which does not act as a phone.
A golden master build means that Apple is close to a final, public release of the software. Typically the "gold" distinction indicates the software is final.
That minor issue aside, just about everything else in iOS 4.2 works as expected, with features that users of iOS 4 and up for the iPhone and iPod touch have already become accustomed to. Folders now make their debut on the iPad, and up to 20 applications can be contained in a folder.
iPad-specific applications will need to be updated to take advantage of the new features in iOS 4, including multitasking. However, universal applications already updated for iOS 4 on the iPhone and iPod touch (including popular software like Pandora) will work in the background as expected — no updates required.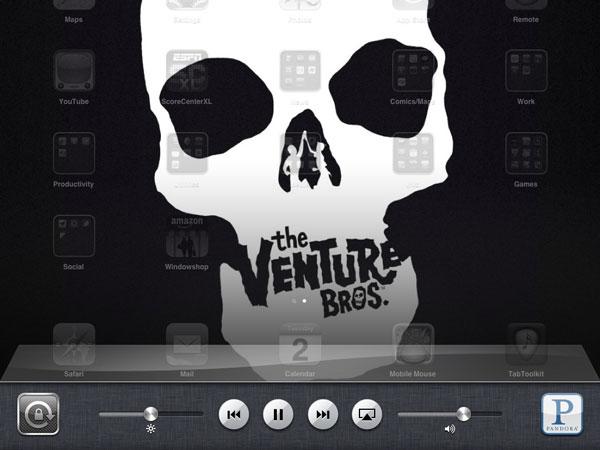 Double-tapping the home button brings up the multitasking bar, and swiping over to the left gives volume, playback, and lock screen controls. Here, users can also activate AirPlay to send audio or video to the Apple TV, or adjust the brightness of the device.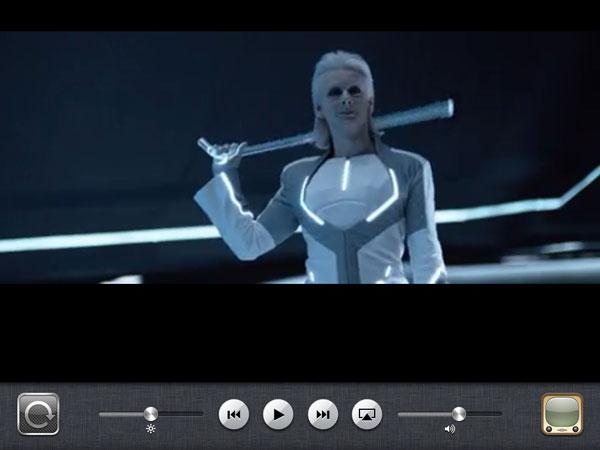 Though the AirPlay icon is selectable in iOS 4.2 on the iPad, streaming to Apple TV doesn't work yet. Apple will need to issue an update for the Apple TV in order for this feature to become functional.
The AirPlay option doesn't show up unless the iPad detects an Apple TV, and AirPlay is available in any content that uses the integrated media player, including embedded browser videos and stuff from the YouTube app.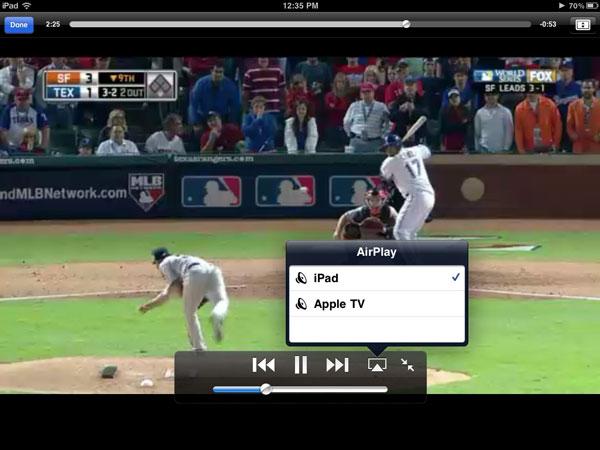 For now it appears AirPlay only sends audio. After sending content to an Apple TV, video playback continues to play on the iPad while the audio cuts out.
iOS 4.2 also brings AirPrint to the iPad, iPhone and iPod touch. This works as was demonstrated in previous demos, though some applications, including Apple's own Pages, require a software update to add printing support.
Printing requires iTunes 10.1 or Mac OS X 10.6.5, both of which are not available either. It's likely that these updates will be issued alongside the public release of iOS 4.2.
AirPrint also allows messages to be sent from the printer to an iOS device. For example, an iPhone or iPad users can be notified when a remote printer is low on ink, or completely out of toner.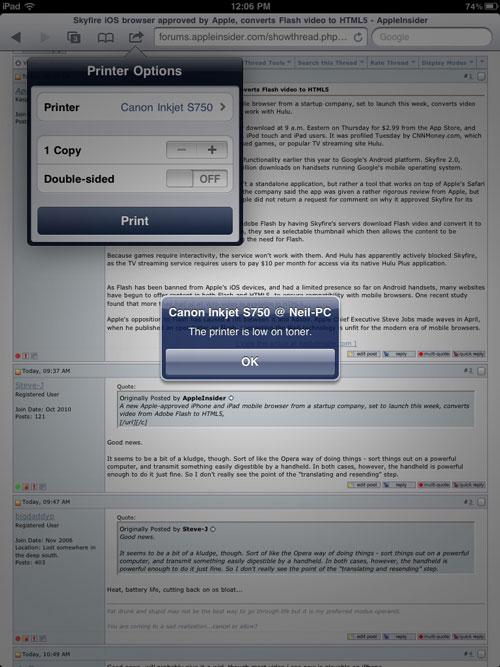 Still a beta, iTunes 10.1 is not without its own problems. The software, in its current form, does not work at all with version 2.0 of Apple's Remote application for the iPad and iPhone.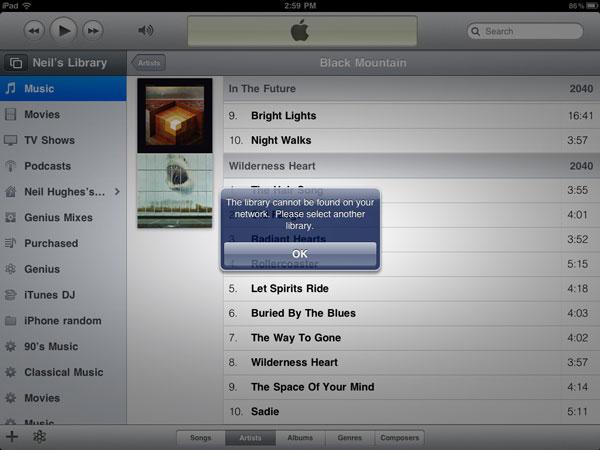 Users can connect to a library and browse songs, but attempting to remotely play a song gives the error: "The library cannot be found on your network. Please select another library." This issue does not exist with versions of iTunes prior to 10.1, as iOS 4.2 with the Remote application still controls those libraries just fine.
On a PC, iTunes 10.1 is necessary to use AirPrint. On a Mac, support for AirPrint is built in to the forthcoming Mac OS X 10.6.5 build of Snow Leopard.
PC users on Windows 7 will also need to enable a "Guest" account on their machine in order to use AirPrint. Without it, an iOS device asks for a username and password, and cannot wirelessly print through Windows.
For more, see AppleInsider's previous coverage: