Apple makes Find My iPhone service free for iOS devices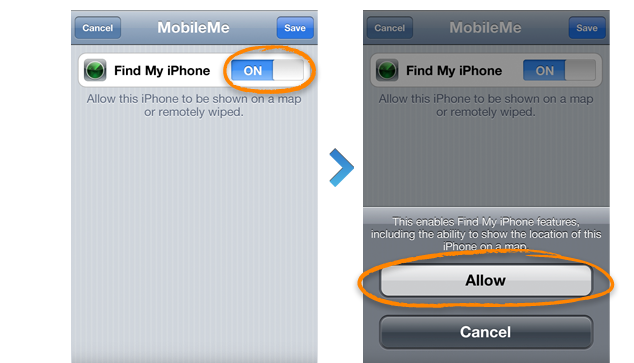 Apple on Monday announced that Find My iPhone (and iPad, and iPod touch) is now free to use without a MobileMe subscription, allowing users to locate their lost iOS device at no extra cost.
The service is free to any iPhone 4, iPad or latest-generation iPod touch running iOS 4.2, which will be released on Monday. The "Find My" functionality is built in to the new mobile operating system update.
Previously, Find My iPhone was only available to iOS users who had a MobileMe subscription for $99 per year. It also required the use of a free application from the App Store.
Users set up MobileMe using the Settings application on their iPhone, iPad or iPod touch. The feature can be accessed in "Mail, Contacts and Calendars."
From there, select "Add Account" and choose "MobileMe." Users must enter their Apple ID and password, which is the same as an iTunes Store account used to download content from iTunes, or applications from the App Store.
Users must then verify their account via e-mail. After the account is verified, returning to the MobileMe screen in Settings will show a switch, allowing users to turn on "Find My iPhone."
After Find My iPhone is set up, it can be tested by signing in to me.com from a computer. From there, users can see the location of their iPhone, iPad or iPod touch on a map. The service also allows the device owner to display a message or set a passcode lock.
Apple has been rumored to make at least some features of MobileMe free for basic users. More evidence of a free tier for MobileMe appeared last week, when an error message referencing "free MobileMe service" was discovered in the iOS 4.2.1 beta issued to developers.
While MobileMe runs $99 a year, since 2008 Apple has offered a free 60-day trial of its service. While Find My iPhone is now free, the remainder of the MobileMe service — including mail, contacts, calendars and photos — remains subscription-only.