Apple restricting employee vacations as first 2011 products loom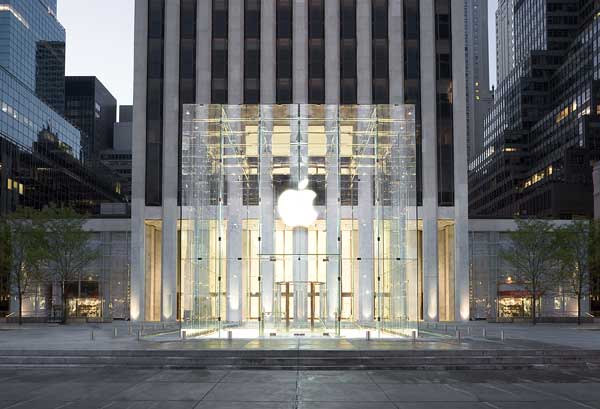 Apple is quietly prohibiting vacation days for some retail employees for three weeks beginning later this month, a move that could foreshadow a significant product introduction in the coming weeks, AppleInsider has learned.
People familiar with the company's retail plans say Apple has issued a "blackout" period spanning three weeks, during which retail employees without seniority will not be allowed vacation time. That blackout period is said to begin the last week of January and continue into the first half of February.
Prohibiting vacations during such a large span of time is typically indicative of a major product launch, such as a new iPhone, according to people familiar with past retail blackouts. At the same time, however, they admitted to having no specific knowledge of what Apple could be planning this time around.
Meanwhile, Apple is also said to have retained its overstaffed holiday personnel at many retail stores, even with the annual shopping season now concluded. While a gradual drawdown of temporary employees remains inevitable at some point, it appears the company is keeping staff on-hand at some stores, perhaps in preparation for a new product launch.
One person familiar with the company's retail operations said last month that managers initially became "reluctant" to offer employees days off for the entire month of January. It was only more recently the company went a step further and began preventing employee vacations during the apparent three-week span in late January and early February.
Apple Store Fifth Avenue, New York
Word from AppleInsider's own contacts corroborates with details also heard by Gary Allen of ifoAppleStore.com, offering a strong indication that Apple expects a popular product — or perhaps even multiple products — to be introduced in later this month or early next month.
As usual, Apple's retail employees have no idea what the launch could be, though their employer does have a number of products due for a refresh, including MacBook Pros and the iPad. But the event likely to generate the most interest, buzz and sales is the rumored-to-be-impending launch of a Verizon-compatible, CDMA iPhone.
Given the numerous reports pointing toward an early 2011 launch, a CDMA iPhone for Verizon's network could be considered the most likely candidate for the coming weeks. Last June, Bloomberg reported that the iPhone would debut on Verizon in January 2011, and numerous mainstream publications — including The Wall Street Journal, The New York Times, and Fortune — followed up with independent confirmation of a similar early 2011 launch timeframe.
Another strong possibility is Apple's second-generation iPad, expected to launch in the first calendar quarter of 2011. As reported by AppleInsider last September, Apple plans to move aggressively and introduce its next iPad less than a year after the first one debuted — or much more quickly than its typical 12-14 month cycle. The rapid turnover is said to be part of an effort to push its FaceTime video chat standard with the release of a camera-equipped touchscreen tablet ahead of some of its largest competitors in the mobile space.
The late January, early February timeframe could also coincide with the introduction of new Macs. With the Consumer Electronics Show this week, Intel has shown off its new Core processor family known as Sandy Bridge — a product line set to end up in Apple's future Macs. The most recent major upgrade to Apple's line of MacBook Pro models came last April, when the high-end notebooks were equipped with Intel's latest Core i5 and Core i7 processors.