Parts supplier selling purported iPad 2 screen, iPad vibrating motor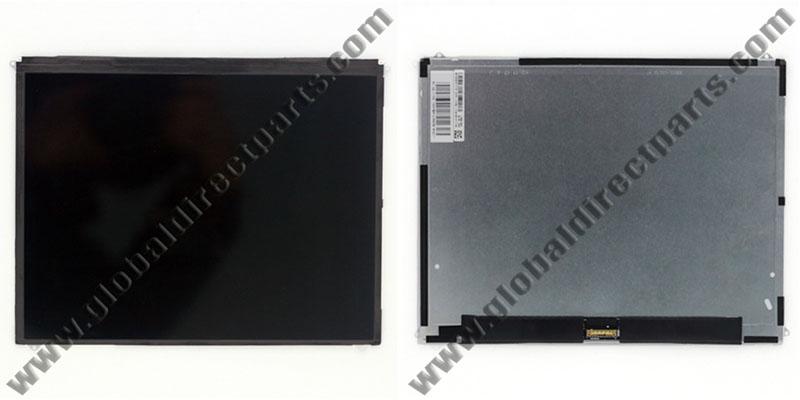 One parts supplier claims to have already obtained the screen part for Apple's next-generation iPad, while also selling a vibrating motor for the device.
The alleged iPad 2 LCD screen sells for $218.19 from Globaldirectparts.com, as noted by MacRumors, though the part is currently out of stock.
Since the website currently offers replacement screens for the original iPad for $63.35, the higher price of the so-called "iPad 2 screen" could possibly corroborate reports of a higher-resolution display on the second-generation tablet. Apple will reportedly quadruple the number of pixels on the iPad with a 2048x1536 resolution when it launches a new model, expected this spring.
On Sunday, AppleInsider exclusively reported that a source familiar with Apple's graphics plans has indicated that Apple could upgrade the next generation of the iPad and iPhone to dual faster graphics cores . The Cupertino, Calif., company is also rumored to be planning an upgrade to the multi-core ARM Cortex-A9 CPU for its devices.
Globaldirectparts.com is also selling an "OEM Apple iPad Vibrating Motor" for $9.99. Though no image is available for the part, it is currently listed as "In Stock." Since the original iPad does not have a vibrating motor, the part may be evidence that Apple is working on vibrating alert functionality for the second-generation iPad, though, of course, the part could also be mislabeled or erroneous.
In early January, the supplier posted a video detailing parts that were ostensibly for the "iPhone 5." The video was removed due to a legal request from Apple, but has since been reposted. In actuality, the part was for the soon-to-be-released Verizon CDMA iPhone 4.