Apple prepping Yerba Buena Center for March 2 iPad event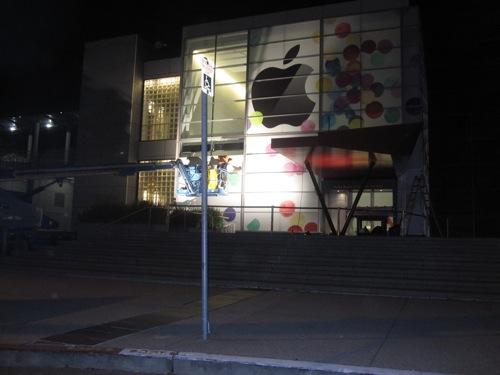 In advance of a March 2 media event where Apple is expected to unveil the next iPad, the company has begun posting promotional signage at the Yerba Buena Center for the Arts in San Francisco.
Photos of the downtown San Francisco venue obtained by MacNN late Wednesday, show a large Apple logo surrounded by numerous colorful dots.
Invitations to the March 2 event, which contained a calendar date for March 2 being peeled away to reveal an iPad, went out to members of the media earlier this week, confirming earlier reports that had revealed the date.
Apple unveiled the original iPad at the Yerba Buena Center over a year ago. The venue has also hosted a number of other Apple product announcements over the years.
For example, last year's Sept. 1 iPod and Apple TV event was heavily focused on music and featured a guitar with an Apple logo on the outside of the Yerba Buena Center for the Arts.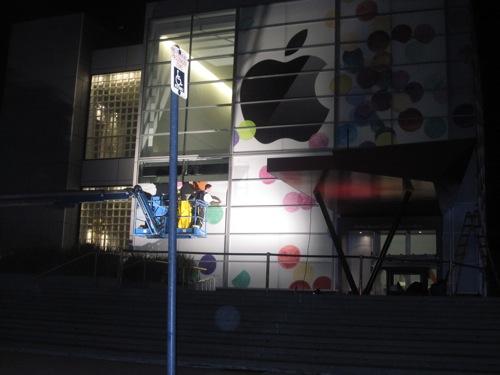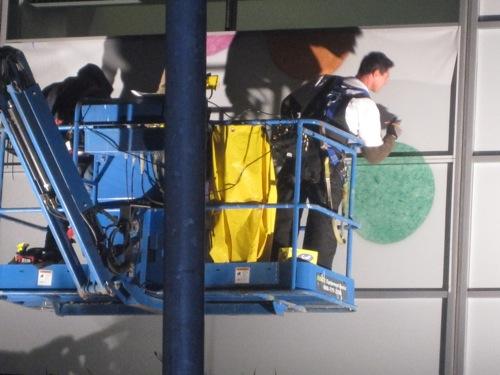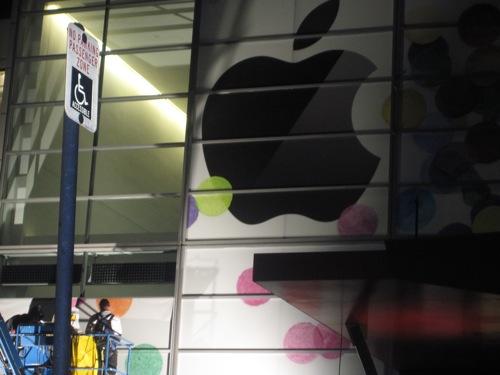 It is widely believed that the next iPad will feature at least one FaceTime capable camera, though several reports have suggested that the device will have both a front- and rear-facing camera.
The touchscreen tablet will also likely have an improved anti-reflection display and will be thinner and lighter. A reliable source told AppleInsider last month that the device will feature an upgraded dual-core SGX543 graphics processor from Imagination Technologies. Apple is also expected to increase the RAM and include a faster CPU on the device.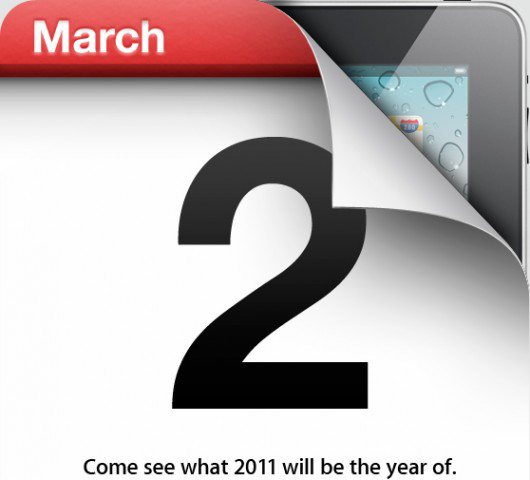 Customers hoping for a major overhaul of the device next week, however, may be in for disappointment, as reports have surfaced that the upgrade will more closely resemble a version 1.5 upgrade than a full redesign. Earlier this month, speculation arose that Apple is planning a second iPad update for the fourth quarter of this year.
An unverified report on Wednesday suggested that Apple's initial ambitions for the March 2 iPad refresh had been deferred to an update later this year, with the models set to be released next week serving as an interim solution.
Concord Securities analyst Ming-Chi Kuo told AppleInsider last week that a second update to the iPad will include a double-resolution display, which had originally been rumored to as an addition to the second-generation iPad. Production bottlenecks and unfeasible costs are likely the cause of the rumored delay.