'Engineering issues' blamed for missing Retina Display, SD slot on next iPad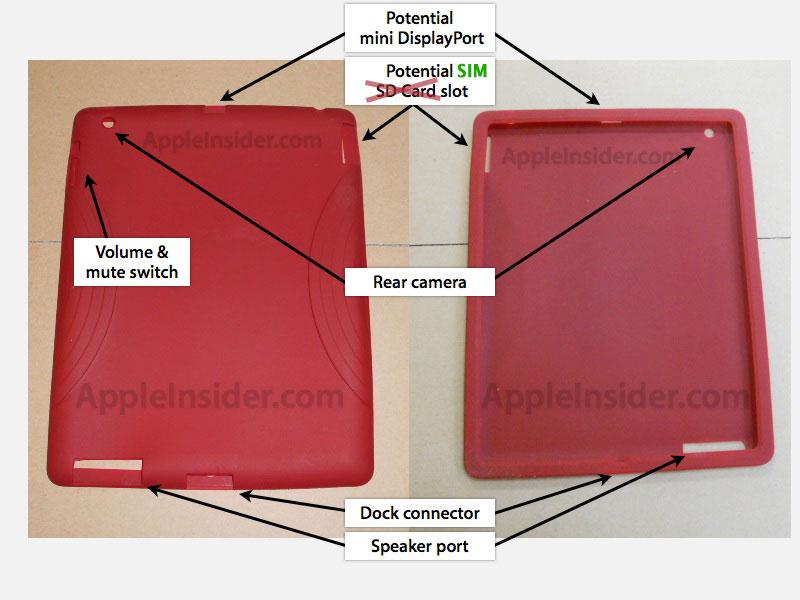 AppleInsider is supported by its audience and may earn commission as an Amazon Associate and affiliate partner on qualifying purchases. These affiliate partnerships do not influence our editorial content.
While rumors that Apple's second-generation iPad due next week would include Retina Displays and SD card slots have long been refuted, one publication that originally made those claims has revised its predictions to say it no longer expects those features either.
Engadget on Thursday changed its predictions ahead of next week's iPad 2 event, and said that "engineering issues" led Apple to make last-minute design changes on the device. That's a change from what the site reported in January.
"It's worth noting once again that these sources have been dead right on specific Apple plans and specifications for unannounced products in the past, and we have no reason to believe these changes are due to anything more than legitimate engineering decisions made close to launch," editor Joshua Topolsky wrote.
While it's unclear how accurate that hypothesis is, AppleInsider confidently reported in January that the next-generation iPad would not have an SD card slot. Instead, a suspicious opening on third-party iPad 2 cases was said to facilitate access to the tablet's SIM card for 3G connectivity.
Similarly, AppleInsider also noted in January that there would not be a high-resolution Retina Display on the second-generation iPad. Apple has reportedly focused on making the new screen thinner and improving its anti-reflective properties, but will not offer a high pixel density like the iPhone 4. Instead, Retina-like displays are being positioned for a third-generation of the tablet due later this year or early next.
As part of its revised claims, Engadget believes Apple will introduce a thinner iPad next week, with a screen size and resolution identical to the first-generation device. The new model will reportedly include 512MB of RAM, doubling last year's model and matching the iPhone 4, inside of a new, faster A5 processor.
The new iPad is also widely expected to include at least one forward facing camera for FaceTime video chat. Some third-party cases have also shown that the iPad 2 could have a rear-facing camera as well.
The report also predicted that Apple will show off a preview of iOS 5 next week and issue a software development kit for developers. And he believes the company could possibly show off an expansion of its plans to expand services in the cloud.
Apple will host a media event in San Francisco on March 2 to show off its next iPad. AppleInsider will have full live coverage.