First Look: Apple's early 2011 13- and 15-inch MacBook Pros with Thunderbolt

Apple's newly revised early 2011 MacBook Pros carry forward the same unibody construction, but offer Intel Core i5 and i7 Sandy Bridge quad core CPUs, faster RAM, more powerful AMD graphics chips, larger drive options, and the new high speed Thunderbolt interconnect. Here's an illustrated first look ahead of our in-depth reviews.
The 13, 15 and 17 inch MacBook Pro models serve pretty clearly differentiated groups of users, but on the small end, potential buyers of the 13 inch model may have a tough time deciding between it and the thin, light MacBook Air of the same size or its even smaller 11 inch sibling. Both Airs deliver fast SSD drives and extended batter life, but use a slower CPU and system bus, smaller disk options and less powerful graphics, but roughly the same screen resolution.
The 11 inch Air packs a resolution that is nearly the same as the 13 inch MacBook Pro: 1366x768 vs the Pro's conventional "13 inch resolution" of 1280x800. On the other hand, the 13 inch Air has the same "15 inch resolution" of 1440x900 as the middle sized MacBook Pro, but packed into a 13.3 inch display (although the latest 15 inch MacBook Pro also offers a higher resolution, 1680x1050 option).
The MacBook Pro models also differ from the Airs by offering fast Gigabit Ethernet, FireWire, optical drives, more disk storage (up to 750 GB using conventional hard drives rather than the Air's SSD) and additional, faster RAM (some Air models ship with a paltry 2GB, and can only be upgraded as a build to order option for a max of 4GB; MacBook Pro models can now accommodate a max of 8GB of 1333 MHz PC3-10600 DDR3 SDRAM.)
The new MacBook Pros also pack high-definition FaceTime cameras capable of 720p video conferencing.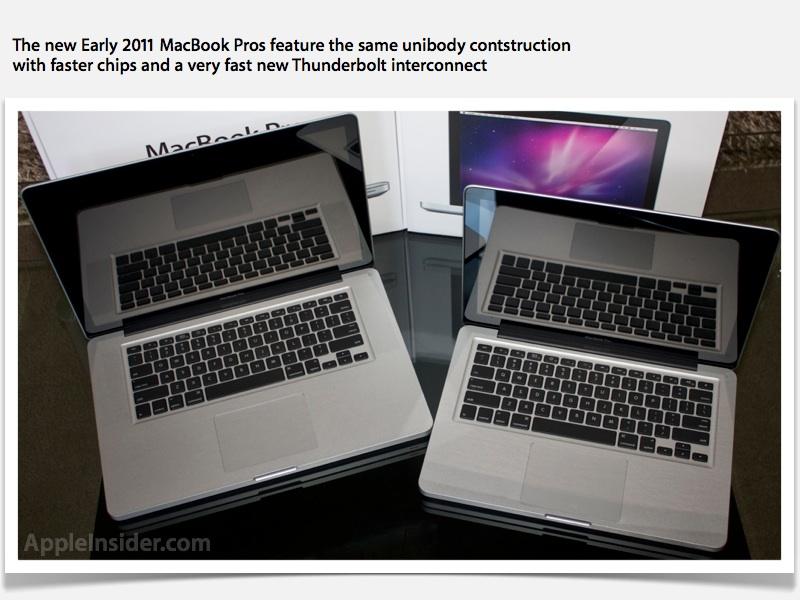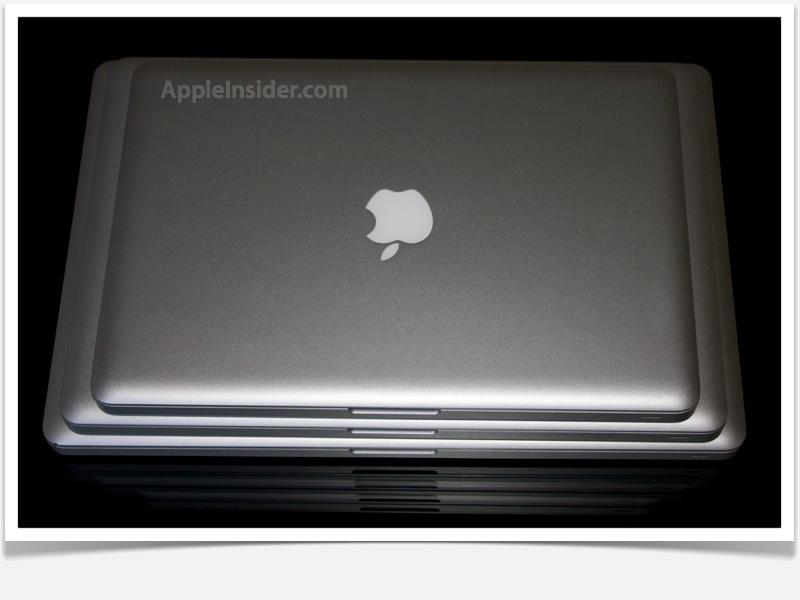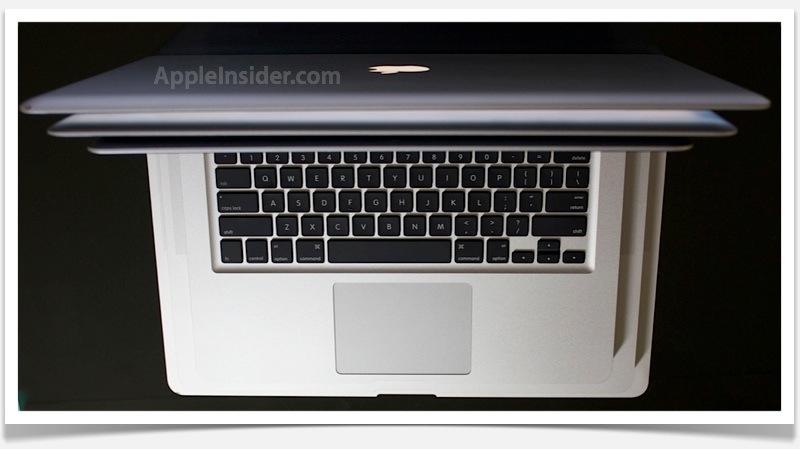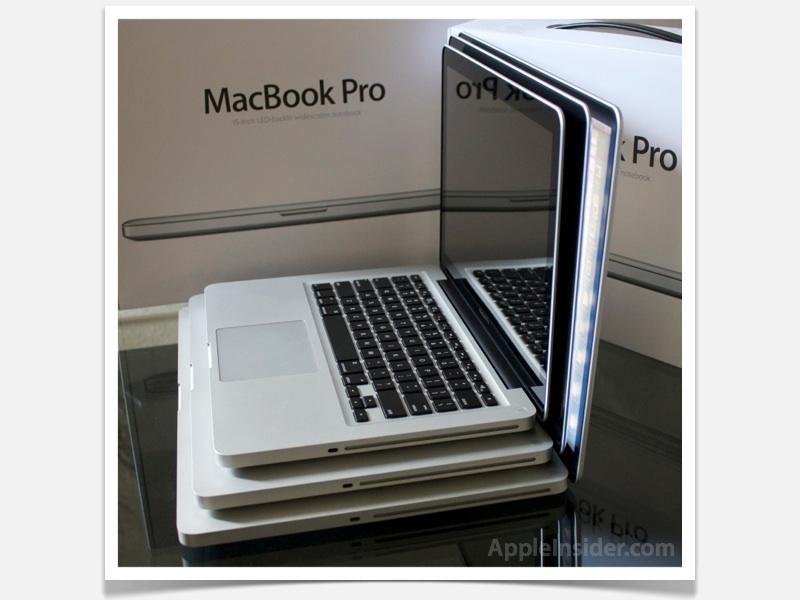 On page 2 of 2: Thunderbolt joins standard set of ports; Unboxing; Savings
The new MacBook Pros also debut Thunderbolt, an enhancement of the existing DisplayPort that adds two bidirectional 10Gb data channels of switched fabric interconnect, making PCI Express available externally on a new cabling system that supports a high resolution display and multiple disks, disk arrays, docks, and media breakout boxes.
This entirely new interface allows the new notebooks to plug into a variety of workstation devices with just one cable, or power a remote drive with up to 10 watts while working on the go. Thunderbolt is like a very fast FireWire, with an improved connector, high resolution external display support, and more electrical power, with support for Target Mode booting and the ability to bridge other interfaces, including Ethernet and USB.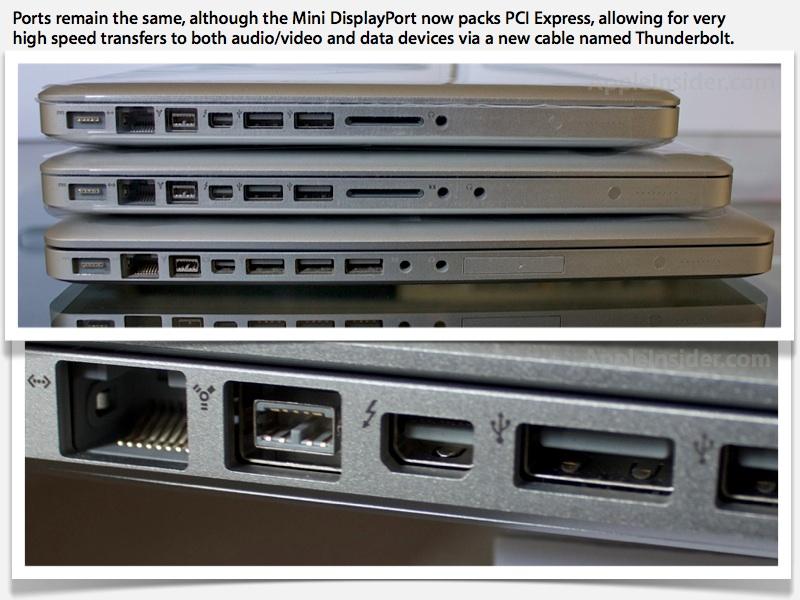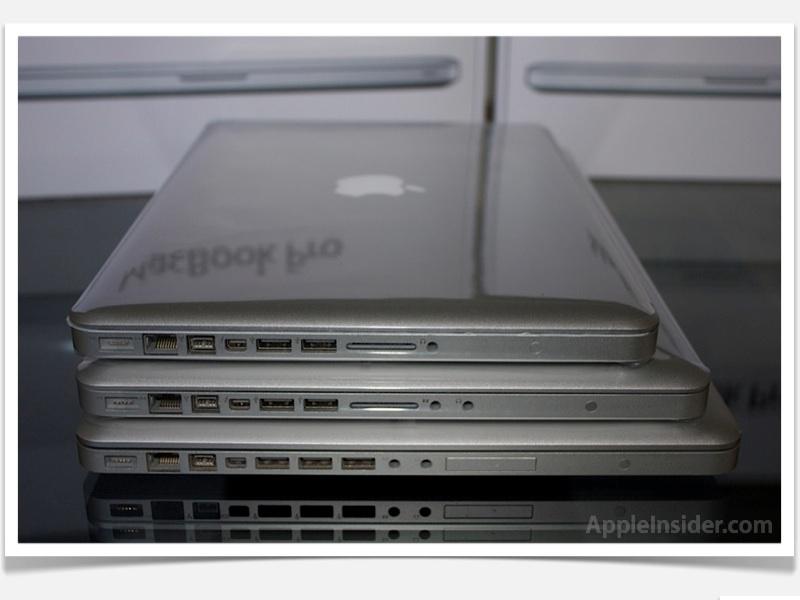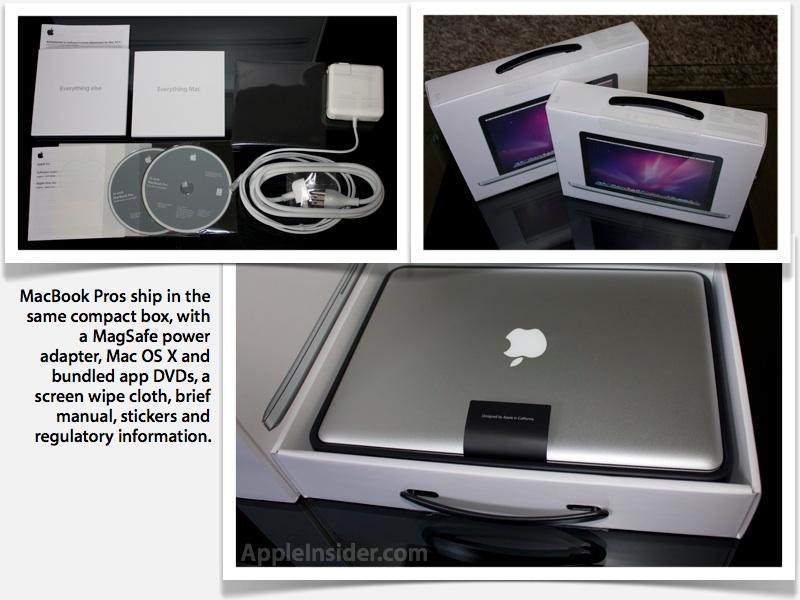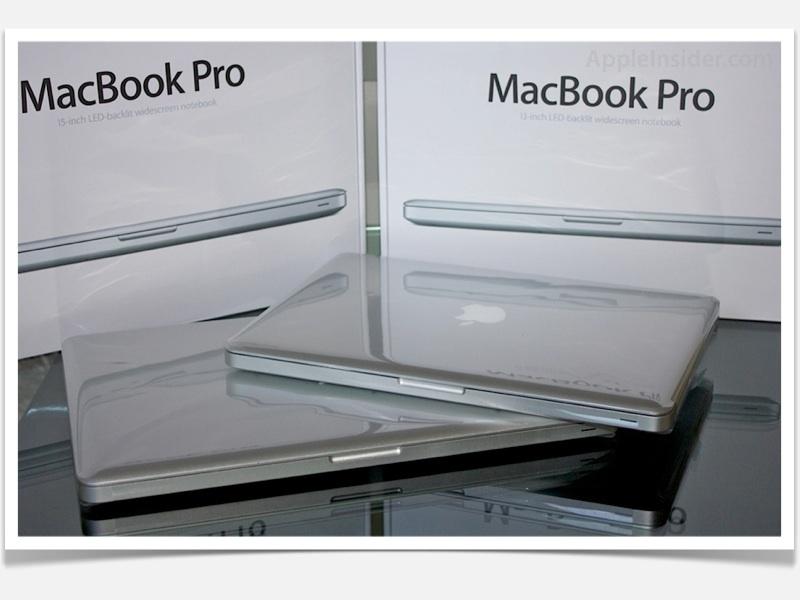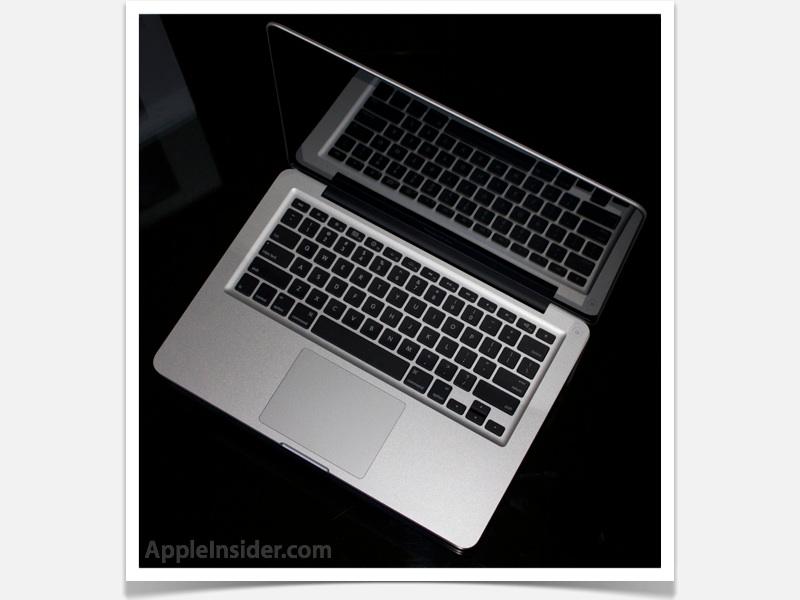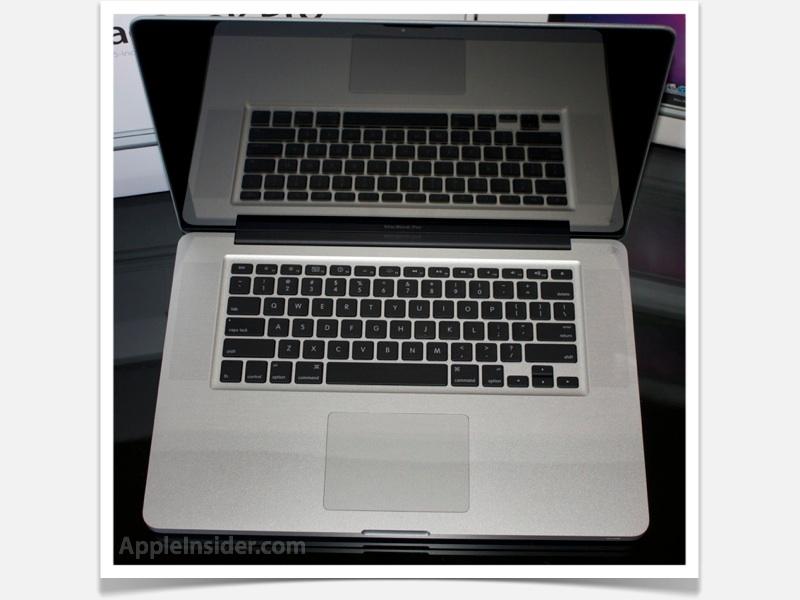 Savings on retail configurations
Several of Apple's larger authorized resellers are already reflecting stock of the company's five standard retail configurations for the MacBook Pro. And a handful are offering considerable early discounts of up to $150 on the new models.
For its part, MacConnection is offering the lowest prices on the 15- and 17-inch MacBook Pros, while MacMall delivers the best deals on the 13-inch models through its 3% instant discount coupons, which are included in the price guide links below and are exclusive to AppleInsider readers.
For those readers considering a discounted purchase through one of these authorized resellers, it's noteworthy to point out that the MacConnection requires that customers submit mail-in-rebates post purchase to achieve the prices listed in AppleInsider's Mac Pricing Guide, while the discounts shown for MacMall are instantaneous (including the 3% AI discount) and do not require any form of rebate.