AT&T allows legacy unlimited data for iPad 2; Samsung won't delay Galaxy Tab 10.1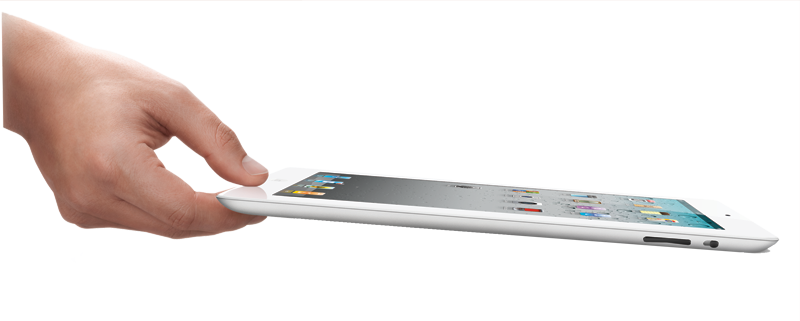 AT&T revealed that it will continue to honor unlimited month-to-month 3G data plans for grandfathered customers when the iPad 2 launches on Friday. Also, Samsung has said it will not delay its Galaxy Tab 10.1, despite comments that the company would revise its design after seeing the iPad 2.
AT&T has confirmed that grandfathered unlimited data plans will continue to be offered on the iPad 2. AT&T began offering iPad customers contract-free unlimited data plans for $30 per month when the device launched last year.
New customers can no longer buy an unlimited plan, as AT&T began capping plans at 2GB of data last June. New iPad customers can get 2GB for $25 per month, or 200MB for $15 per month.
The iPad 2 launched this Friday at 5 p.m., and will be available at both AT&T and Verizon stores, as well as Apple retail locations and others. AT&T's chief competitor, Verizon, offers monthly iPad data plans of $20 for 1GB, $35 for 3GB, $50 for 5GB and $80 for 10GB.
AT&T last week added a postpaid data option for iPad users last week. This Friday also marks the release of iOS 4.3 for the iPhone 4, which will enable the Personal Hotspot feature for AT&T customers, allowing tethering of a 3G data connection over Wi-Fi for an additional $20 per month.
Samsung says Galaxy Tab 10.1 isn't delayed
Samsung has said that it will not delay its forthcoming Galaxy Tab 10.1, according to Yonhap News Agency. The company made a statement in response to comments from a company executive, who said that the company was looking to improve "inadequate" parts of its forthcoming 10.1-inch tablet after Apple unveiled the iPad 2 last week.
Specifically, Lee Don-joo, executive vice president of Samsung's mobile division, said that it was the thinness of the new iPad that surprised the company the most. Apple's iPad 2 has a thickness of 8.8mm, or just 0.35 inches, which is a third smaller than the first-generation device.
Samsung's own Galaxy Tab, shown off at this year's Mobile World Congress, is listed at a similar weight, but slightly thicker at 0.44 inches. Despite Samsung's statement that the Galaxy Tab 10.1 will not be delayed in the wake of the iPad 2, the company has not yet announced a release date for its forthcoming tablet, which will run Google Android 3.0 Honeycomb.