AT&T reportedly shipping iPad 2 with delivery as early as Monday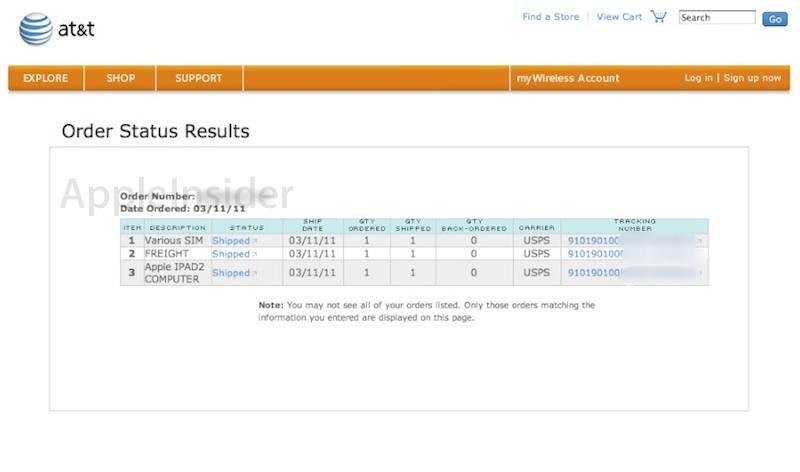 An iPad 2 customer on AT&T notes his order shipped today with free two day delivery, with an estimated arrival date of Monday.
Apple's own online orders were reported to ship within "3 to 5 business days," resulting delivery between March 18-25. If AT&T's delivery report is correct, it appears it is poised to beat Apple's delivery dates by four days to almost two weeks.
Delivery dates are often only estimates, and Apple has been known to ship deliveries earlier than the conservative outlook it often offers. However, it also appears the company may have focused its available inventory at retail stores, with the intent of creating a sensational, public launch.
The launch of the Verizon iPhone 4 last month went so smoothly, thanks to advanced orders that were largely handled online, that critics complained that there weren't long enough lines and called into question the success of the new product, even after Verizon announced that it had sold more iPhone 4s than in any other smartphone launch.
iPad 2 lines appear to be Apple's longest yet, setting records in length in multiple cities while selling out all available inventory in many stores.