Senator asks FCC and DOJ to examine AT&T's purchase of T-Mobile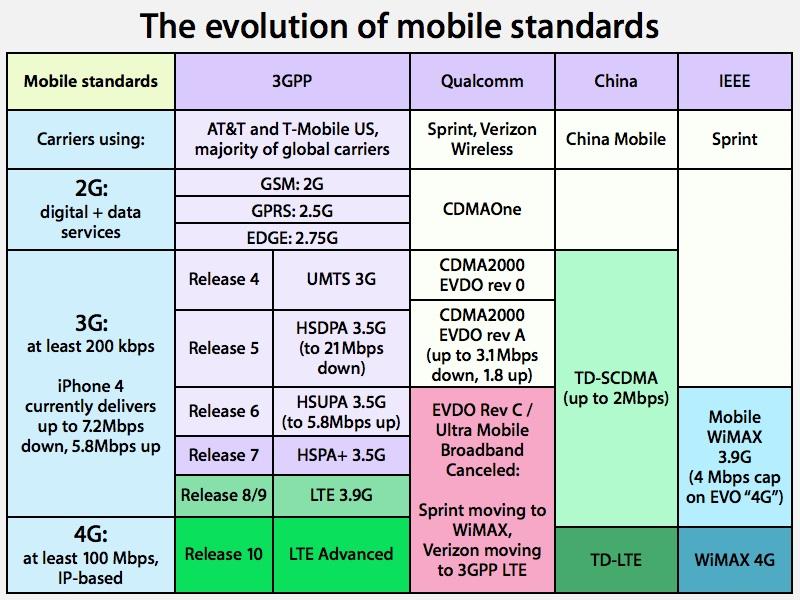 AppleInsider is supported by its audience and may earn commission as an Amazon Associate and affiliate partner on qualifying purchases. These affiliate partnerships do not influence our editorial content.
Minnesota Senator Amy Klobuchar has requested that Federal Communications Commission and the Department of Justice examine AT&€™s proposed acquisition of T-Mobile "to ensure it does not limit competition and that consumers not face higher prices or reduced services as a result."
In a letter to the two agencies, Klobuchar noted that after acquiring T-Mobile, AT&T would serve 42 percent of US wireless subscribers, reducing the top four carriers to three.
Combined with its primary competitor Verizon Wireless, the top two US carriers would control 73 percent of the American market.
"Although this deal may spark innovation in the wireless industry," Klobuchar wrote, "I remain concerned that increased concentration will, at the same time, lead to fewer choices, higher prices and reduced service for wireless consumers."
Klobuchar added, "I urge you to take a close, hard look at this proposed acquisition and ensure that consumers are provided with adequate choice in the wireless market."
Conservative Heartland Institute says "don't dither"
At the same time, Bruce Edward Walker of the Heartland Institute wrote, "one hopes the Federal Communications Commission doesn't dither over the T-Mobile/AT&T deal to the extent it did over the Comcast/NBCU merger last year. In the latter instance, the FCC stalled and delayed a determination for nearly a year in order to eke out ridiculous concessions that had no bearing whatsoever on the FCC's authority in the matter.
"Most of the FCC's 'concerns' were in fact within the purview of the Department of Justice and employed as nothing more than an unnecessary redundancy used to further expand the commission's draconian regulatory agenda."
A solution for two struggling carriers
T-Mobile's poor performance began shortly after Apple released the iPhone, which drew significant subscribers to AT&T and created greater awareness of smartphones among mainstream users. T-Mobile had been capitalizing on Sidekick devices, which offered text-centric mobile communications at cheaper data rates, albeit lacking the multitouch features and web browser savvy of the iPhone.
Deutsche Telecom had been rumored to be in talks with Sprint, a deal that conceptually would have bolstered the weakest two carriers of the top four, creating a third major player to take on AT&T and Verizon. However, Sprint and T-Mobile lack much in common, particularly in their current and future wireless technologies. Sprint had earlier partnered with Nextel in a similar merger of incompatibility, without much success.
AT&T grew interested in T-Mobile after finding it difficult to line up enough bandwidth to maintain its existing customers while working on a future network capable of keeping pace with the increasing demands of its subscribers. AT&T as a carrier is an amalgam of various GSM providers originally named Cingular, and only rebranded as AT&T after signing on to carry the iPhone in an exclusive deal with Apple in 2007.
AT&T has struggled to keep pace with its main rival Verizon, which had began building out its own 3G network years earlier. Verizon is now beginning to build out a new LTE data network which will be usable by some new phones by the second half of the year. AT&T has its own LTE plans, but in the interim hopes to expand its existing HSPA and HSPA+ networks, which are backwardly compatible with existing phones including iPhone 4.
Better use of T-Mobile's network capacity
T-Mobile is currently strongly disadvantaged as a carrier because its 3G network uses AWS spectrum (UMTS band IV), the oddball, US-only 1700/2100 MHz band T-Mobile uses for its existing 3G service and which it planed to build out nationally as HSPA+. This prevents T-Mobile from benefiting from economies of scale in obtaining popular phones (including Apple's iPhone), given that it only has 35 million subscribers. T-Mobile has also suffered from subscriber churn as customers come and go, forcing it to offer lower costs plans that are not profitable.
By acquiring T-Mobile, AT&T hopes to initially jointly service both carriers' subscribers with shared infrastructure, then transition T-Mobile's customers to its own expanded 3G/HSPA+ network, eventually transitioning T-Mobile's AWS spectrum for use in carrying future LTE service to suburban and rural areas. AT&T already has plans in place to build out urban LTE service using 700MHz spectrum it acquired from Qualcomm.
This shift would dramatically speed up America's mobile capacity, putting it on par with what Europe has had for a few years. It would also put T-Mobile's AWS spectrum to more effective use, rather than building an additional, non-standard set train tracks to every city in the US. It would give hardware makers like Apple a solid, robust, nationwide GSM/3G/HSPA+ network in the short term, and a nationwide LTE network in the long term (and years sooner than otherwise).
Further, once Verizon and AT&T are both operating LTE networks, the major US carriers will finally be capable of roaming their subscribers between the two company's networks, as long as phones are designed to make use of the bands LTE will use.