iTunes Store quietly generates record revenues of $1.4 billion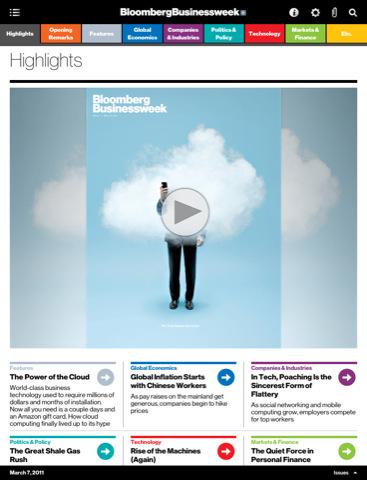 AppleInsider is supported by its audience and may earn commission as an Amazon Associate and affiliate partner on qualifying purchases. These affiliate partnerships do not influence our editorial content.
Apple reported its best quarterly revenues ever for the iTunes Store, which brought in nearly $1.4 billion in the first three months of the year.
The company credited its record revenues to sales of music, video, iOS apps and ebooks, noting that Random House was added as the last major book catalog to begin selling in iTunes' iBooks Store. The publisher added 17,000 ebooks to the collection of titles that now represents more than 2,500 publishers. Apple said customers have downloaded over 100 million books.
A primary driver of iTunes revenues, however, appears to be Apple's own catalog of iOS apps. The company repeated old numbers that have been previously reported: "over 350,000 apps," "over 10 billion downloads," and more than "more than $2 billion in payments to developers since opening the App Store."
The pace of iOS downloads is ramping up quickly. Last June, Apple's chief executive Steve Jobs noted that users had downloaded over 5 billion apps and that that the App Store had generated $1 billion in payments to developers. Those figures have both doubled in the last three quarters.
Apple also touted its "new subscription service available to all publishers of content based apps, including magazines, newspapers, video, and music," noting that "Publishers set the price and length of subscription, and customers select a subscription and length they want with one click."
Apple's primary competition in selling online digital subscriptions is Amazon and its Kindle service, which works on its own Kindle hardware, Apple's iOS devices via an app, and on other platforms. When Apple entered the media subscriptions business, it forced Amazon to sharply lower the cut it demanded from publishers.
While iTunes is similar in some respects to Amazon, Apple's media business is entirely digital, and exists primarily to support hardware sales. Amazon's Kindle appears to be the opposite, making minor profits on hardware while supporting Amazon's primary retail business. Amazon is increasingly working to move its business into the digital domain, first with Kindle ebooks, and more recently with its Android Appstore initiative.
iTunes Store subscriptions gaining traction
The initial brouhaha over the terms of Apple's subscription plans seems to have subsided, with major publishers jumping in to deliver regular new content via iTunes and apps.
The Daily hit first with lackluster content but an improved format, followed by an announcement by New York Times which paired exceptional content with premium prices. Bloomberg BusinessWeek most recently delivered a highly regarded digital version of its revised magazine at a low $2.99 per month.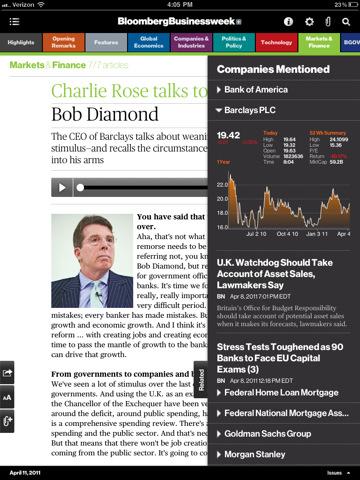 A wide variety of in app subscription magazines are now available within iTunes, including Better Homes and Gardens, Ebony, Elle, Maxim, Motor Trend, National Geographic, The New Yorker, Nylon, O, Popular Science, Project, Sports Illustrated and Wired, along with a growing list of newspapers and TV stations.