White Apple iPhone 4 spotted in retail packaging at Vodafone UK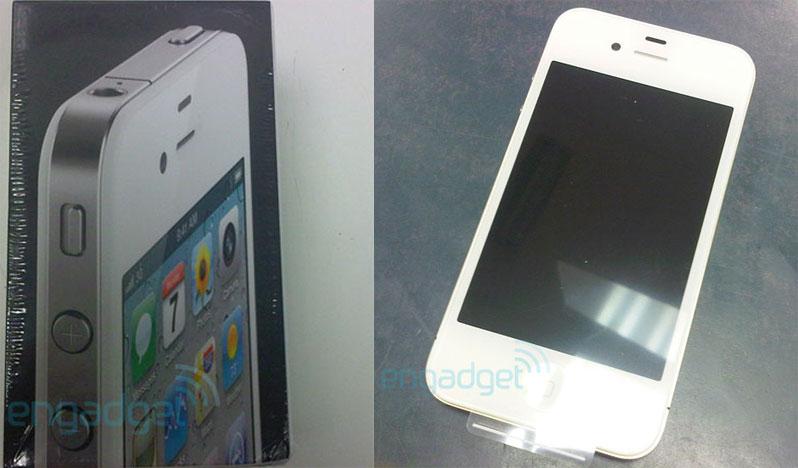 An official, final white iPhone 4, in its actual retail packaging, has been photographed at carrier Vodafone U.K., with details suggesting the device will go on sale next week.
Pictures of the device were snapped on Friday and sent to Engadget, along with details on the soon-to-arrive hardware. Vodafone's computer inventory systems have reportedly shown that the white iPhone 4 model is already shipping in, but the carrier has said they cannot be sold until next week.
The pictures are of a 16GB unit with model number MC604B/A. Based on Apple's numbering scheme, it is presumed that the 32GB white iPhone 4 would be model MC606B/A.
"As the story goes, the carrier's point-of-sale system rang it up as a black iPhone, and shortly after the sale went down, Voda sent out a notice to halt sale of these gems 'until next week,'" the report said.
Earlier this month, both Bloomberg and Reuters reported that the white iPhone 4 was due to go on sale in a matter of weeks. The device was first announced last summer when the iPhone 4 was unveiled, but Apple has delayed its sale numerous times.
Earlier this year, AppleInsider learned that Apple had turned to a Japanese company to craft a new paint material in order to overcome the manufacturing problems of the white iPhone 4. If the device does go on sale next week, it would be about 10 months later than was originally anticipated.
Apple may have decided to push forward to sell the white iPhone 4, rather than scrapping it altogether, because the company does not plan to release a fifth-generation iPhone this June, as it has done in years past. But numerous reports have indicated that Apple intends to release its anticipated "iPhone 5" later than usual this year, arriving by late September at the earliest.