Amazon responds to Apple's trademark suit, argues 'app store' is generic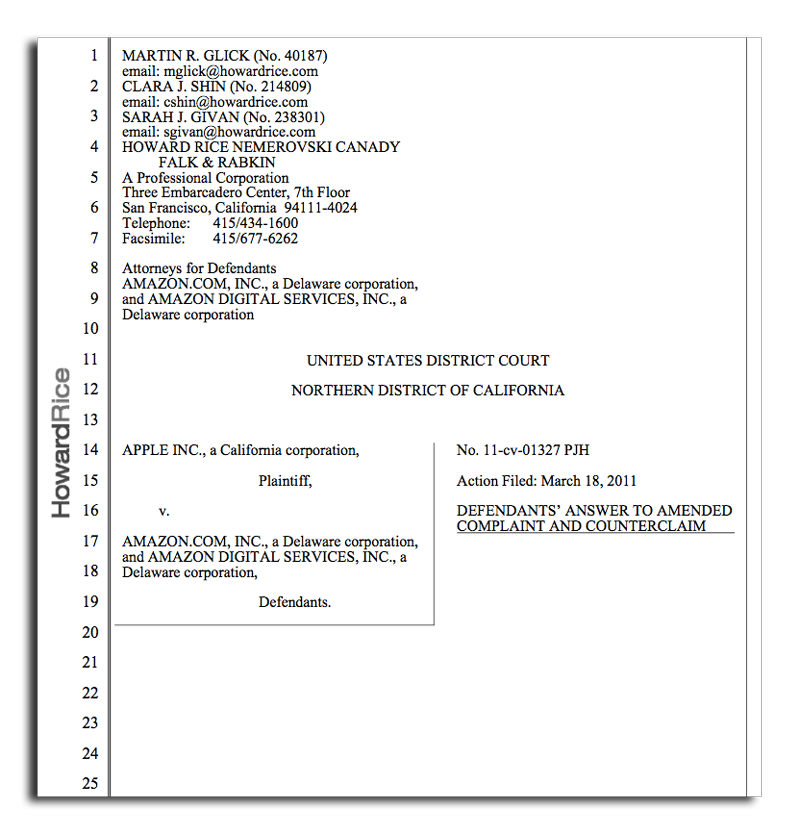 Amazon has responded in court to Apple's trademark infringement lawsuit over the use of the term "App Store," which Amazon has contended is generic and should be free to use.
Filed this week in a U.S. District Court in the Northern District of California, Amazon's response asserts that the company does not need to obtain a license or authorization from Apple to use the term "app store." The company launched its own digital storefront, the Amazon Appstore for Android, last month.
"... No such license or authorization is required because 'app store' is a generic term, and Amazon's use of the term causes no likelihood of confusion, dilution, or unfair competition," the filing reads.
A day before the Amazon Appstore launched, the company was hit with a lawsuit from Apple, which asked a California court to prevent Amazon from using the App Store name. Apple alleged that Amazon has "improperly" used the "App Store" name, for which Apple filed a trademark shortly after the launch of the original iPhone App Store in July 2008.
In addition to attempting to refute Apple's claims, Amazon also offers the court a number of counterclaims in its response. It offers the definitions of the words "app" and "store," and notes that the American Dialect Society voted "app the "Word of the Year" for 2010.
Amazon joins another rival of Apple, Microsoft, in contending that the "App Store" moniker is generic. The Windows maker filed an objection to Apple's trademark filing earlier this year, contending that the term is too generic to be fairly registered.
Apple responded in court to Microsoft, asserting that the name "App Store" is no more generic than "Windows," the name of Microsoft's hugely successful PC operating system. Apple argued that the Redmond, Wash., software giant "should be well aware" that whether a term is generic depends on the significance of the language to a "substantial majority of the relevant public."