Launch of Apple's Verizon iPhone stems growth of Google Android platform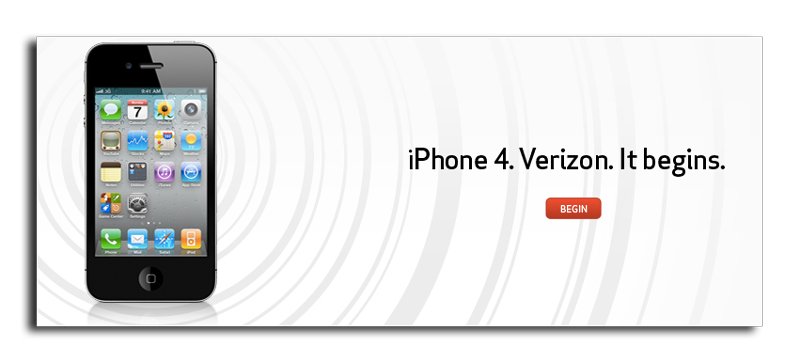 Market share of Apple's iPhone grew in early 2011 thanks to the launch of the new Verizon iPhone, resulting in lost ground for the Google Android platform for the first time since the second quarter of 2009.
The NPD Group on Thursday announced its first quarter of 2011 Mobile Phone Track U.S. sales estimates for mobile devices, showing the effect the launch of the Verizon iPhone in February had on the market. Apple's mobile sales represented 14 percent of the domestic market, good for third place in terms of all mobile phone sales.
NPD's figures include both smartphones and feature phones, but for the first time, a majority of new handset purchases were smartphones. Even though smartphones are now king in America, Google's multi-device Android platform lost ground for the first time in nearly two years.
Google's losses came about chiefly because Apple built a new CDMA variant of its hugely popular iPhone 4. That device went on sale in February, and achieved sales of 2.2 million by the end of March.
Apple's total sales were behind only Samsung, which took 23 percent of units in the U.S., and LG, which represented 18 percent. But the iPhone 4 was also the top selling individual smartphone and the iPhone 3GS came in second, followed by the Motorola Droid X, HTC EVO 4G and HTC Droid Incredible.
"Apple and Verizon had a very successful launch of the iPhone 4, which allowed the iPhone to expand its market share that was previously held back by its prolonged carrier exclusivity with AT&T," said Ross Rubin, executive director of industry analysis at NPD. "While some of that growth came at the expense of Android operating system, Android models still accounted for half of all smartphones sold in the quarter."
Android's 50 percent of smartphone unit sales in the first quarter of 2011 was down from the 53 percent during the fourth quarter of calendar 2010. During that same span, Apple's iOS share grew 9 percent to represent 28 percent of all smartphone sales.
Apple's rival BlackBerry also continued to lose ground as the competition grows. Research in Motion's BlackBerry operating system shrunk by 5 points in the first quarter of 2011, to 14 percent.
"The rise of Apple and HTC show how companies can drive change in a mature device market to change the rules of the game," Rubin said. "The overall success of U.S. market leaders Samsung and LG will be tied to their success in the smartphone market."