Apple now world's second-largest buyer of accelerometers, gyroscopes, microphones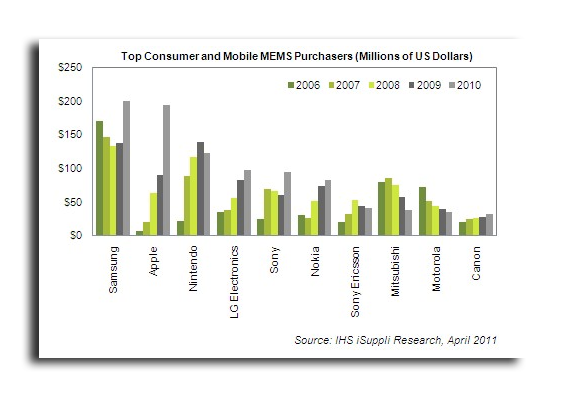 AppleInsider is supported by its audience and may earn commission as an Amazon Associate and affiliate partner on qualifying purchases. These affiliate partnerships do not influence our editorial content.
The multitude of sensors found in devices like the iPhone 4, iPad and iPod touch have made Apple the second-largest buyer of microelectromechanical sensors, with the company positioned to overtake market leader Samsung.
iSuppli research found that Apple's purchases of MEMS sensors increased 116.7 percent in 2010 to $195 million, according to DigiTimes. MEMS sensors include the accelerometers, gyroscopes and microphones found in Apple's mobile devices, including the iPhone and iPad.
Apple's purchases increased from $90 million in 2009, and pushed the iPhone maker ahead of Nintendo to make it the second-largest MEMS sensor purchaser last year. In fact, Apple is only $5 million behind Samsung, the largest purchaser.
"Consumers in 2010 happily bought up Apple products including the iPhone 4, the iPad and iPod Touch," said Jeremie Bouchaud, principal analyst for MEMS at iSuppli. "Much of the appeal of these products lies in their sophisticated user interfaces, which rely heavily on MEMS sensors, specifically accelerometers, gyroscopes and microphones. This caused Apple's purchasing to boom in 2010."
Starting last year with the iPhone 4, Apple added a gyroscope to its iOS-powered devices, offering precise motion controls for applications and games. The three-axis gyroscopes are provided by STMicroelectronics.
Apple has also put accelerometers in its iOS devices, and the iPod nano and its MacBook notebooks. The company has also placed bulk acoustic wave duplexers from TriQuint Semiconductor in the iPhone and iPad 3G.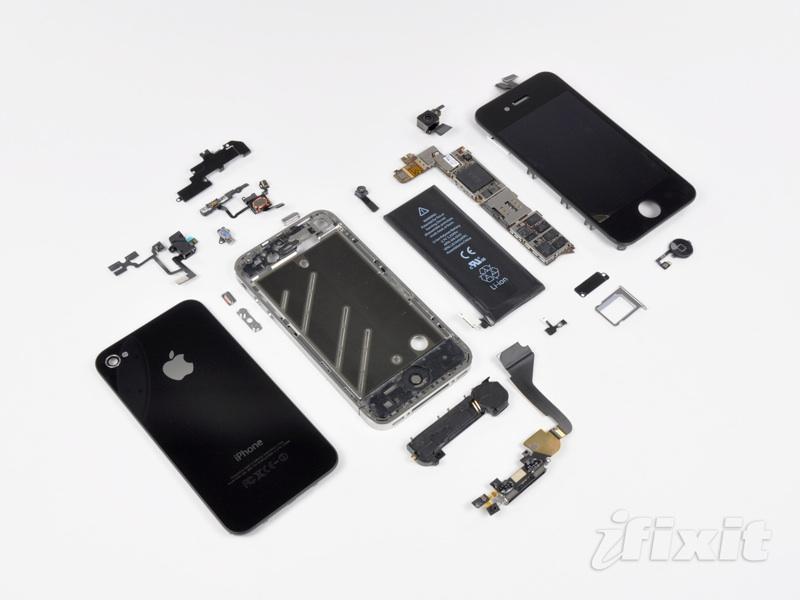 Purchases of MEMS sensors were also boosted by the acquisition of microphones from Analog Devices, Knowles Electronics and AAC. Those microphones were used in an array of products, including the fifth-generation iPod nano, iPhone 4, iPad 2, and Apple's headsets.
Apple's growth came as Nintendo declined 11.5 percent, due to market saturation of its accelerometer-powered Wii video game controllers. Samsung saw 46 percent year over year growth, up from its $137 million in purchases in 2010.