Condé Nast to begin in-app iPad subscriptions next week, source says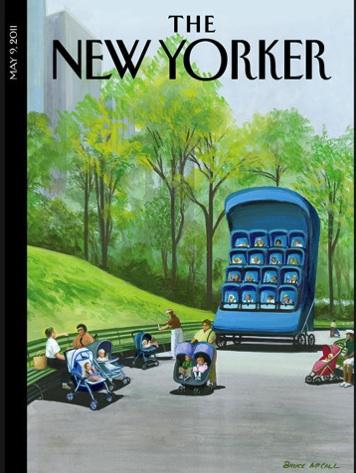 AppleInsider is supported by its audience and may earn commission as an Amazon Associate and affiliate partner on qualifying purchases. These affiliate partnerships do not influence our editorial content.
A new report claims that publishing giant Condé Nast will begin offering in-app subscriptions for Apple's iPad as early as next week.
The New York Post reports that Condé Nast will start offering an in-app subscription option for select publications as early as next week. According to the report, The New Yorker will be the first publication to make the transition.
By the end of May, Condé Nast will add the subscription feature to the seven other iPad editions of its magazines, which include Wired, Golf Digest, Glamour, Vanity Fair, Self, Allure and GQ. Annual subscriptions will cost $19.99, according to the report.
In addition, the single-issue price for the iPad version of the New Yorker, GQ, Glamour and Wired will see a price reduction to $1.99 from previous prices ranging from $3.99-$4.99.
Condé's alleged adoption of Apple's in-app subscriptions runs against the grain of an earlier report from Ad Age that claimed the publisher was "tapping the brakes" on the iPad editions of its print magazines. Several of the company's major titles have yet to make their way onto the iPad, though the company reportedly plans to launch many of them in coming months.
Last year, the magazine publisher rushed to release an iPad app for Wired magazine. The app got off to a great start, selling 100,000 copies in the first month, but sales began to drop off late last year.
The news comes closely on the heels of reports that Hearst will initiate in-app iPad subscription services. Hearst announced on Wednesday that three of its magazines: Esquire, Popular Mechanics and O, The Oprah Magazine, will feature in-app subscriptions starting in July.
Time Inc., the largest magazine publisher in the U.S., has yet to reach a deal for in-app subscriptions, though it did begin offering free iPad editions to print subscribers of several of its flagship publications earlier this week.
Though Apple unveiled the new in-app subscription feature in February, publishers expressed concern over Apple's 30 percent cut and provisions that made the practice of forwarding subscriber data to publishers opt-in rather than default.
Publishers have slowly begun climbing on board. Last month, Bloomberg said it was "pleased with Apple's terms" and began offering a $2.99 monthly subscription to its BusinessWeek app.