Adobe releases Photoshop companion apps for Apple's iPad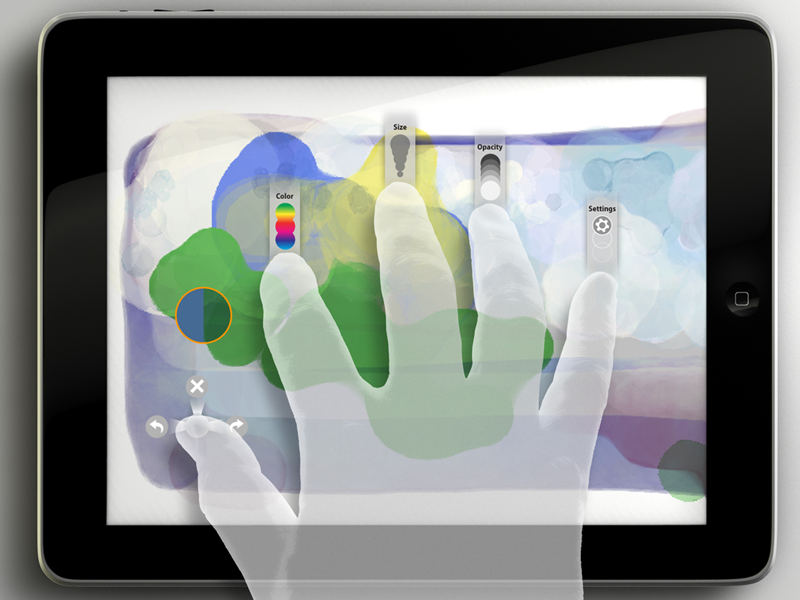 Adobe's three Photoshop CS5 companion applications for iPad — Adobe Ezel, Nav and Color Lava — are now available for purchase on the App Store.
Adobe's new Creative Suite 5.5 was released last week with iPad support for Photoshop, but users have not yet been able to take advantage of that functionality. That changed on Tuesday, Adobe's applications became available on the App Store.
The three applications, which range in price from $1.99 to $4.99, require Adobe Photoshop CS5 version 12.0.4. Features of the new applications include:
Adobe Eazel ($4.99): Takes advantage of cutting-edge painting technology, lets digital artists create rich realistic paintings with their fingertips and introduces a new kind of interaction between "wet" and "dry" paints. These paintings can then be sent directly to Photoshop CS5 for compositing or for taking the artwork further.
Adobe Color Lava ($2.99): Allows creative professionals to use their fingertips to mix colors on the iPad, creating custom color swatches and themes to transfer back into Photoshop.
Adobe Nav ($1.99): Increases workflow efficiency by letting users select and control Photoshop tools using the iPad as the input surface, customize the toolbar, browse and zoom in on up to 200 open Photoshop files or easily create new files.
More companion applications are expected with Adobe's new Photoshop Touch Software Development Kit. It allows developers to create mobile and tablet applications that interact with Adobe Photoshop CS5 and Photoshop CS5 Extended software.
The Photoshop Touch SDK and new scripting engine allow Android, BlackBerry Tablet OS and iOS applications to drive an interact with Photoshop on the desktop. While other platforms are supported, the first Photoshop Touch Software Development Kit products are only available for Apple's iPad.