New Barnes & Noble Nook; Kindle 3G with ads; Windows Phone 'Mango' preview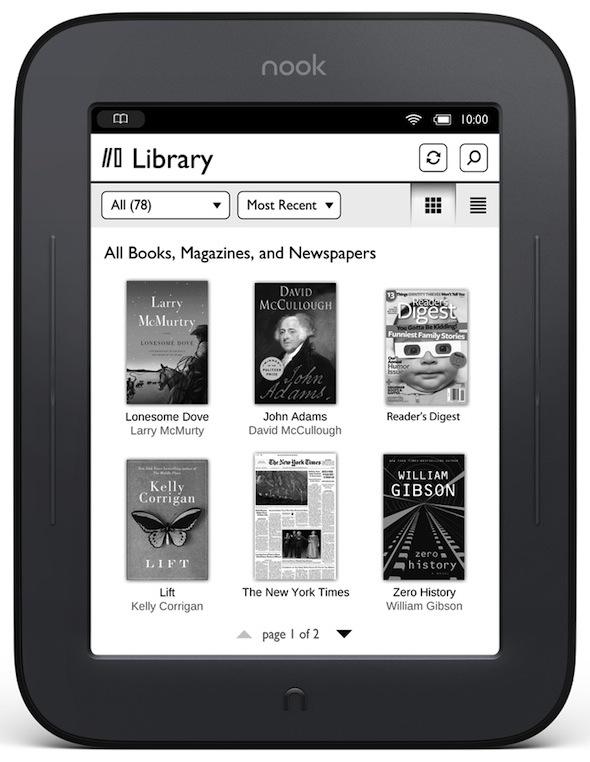 AppleInsider is supported by its audience and may earn commission as an Amazon Associate and affiliate partner on qualifying purchases. These affiliate partnerships do not influence our editorial content.
Both Barnes & Noble and Amazon announced new versions of their e-readers on Tuesday: a touchscreen e-ink Nook and a Kindle 3G with "special offers," in an ongoing price war, while Microsoft previewed the "Mango" update to its Windows Phone 7 operating system.
Bookseller Barnes & Noble unveiled the all-new "Nook, The Simple Touch Reader" on Tuesday. Priced at $139, the Wi-Fi-only Nook features a touch-enabled e-ink Pearl display that measures 6 inches. The device begins shipping "on or about" June 10, with pre-orders starting today.
In an oblique reference to rival Amazon's Kindle, Barnes & Noble asserted in a press release that the Nook gets twice the battery life as "the other leading eReader available." The display on the second-generation Nook also boasts 50 percent more contrast than the Nook 1st Edition and 80 percent less flashing when turning pages or scrolling.
Barnes & Noble has decided to do away with the 3.5-inch color touchscreen LCD display from the Nook 1st Edition. The new Nook instead follows Amazon's lead with a full e-ink display, though Barnes & Noble has added touch capability.
"We set out to design the easiest-to-use, most optimized, dedicated reading device ever created and accomplished it with the All-New NOOK," said CEO William Lynch. "Touch makes it simple to use, and the beautifully compact design makes it the most portable eReader in its class. Add to that an unmatched battery life, the most advanced paper-like touch display on the market and wireless access to the world's largest digital bookstore, and we believe that for readers of all ages, the All-New NOOK is the best eReader on the market, and a great value at $139."
According to the company's press release announcing the device, Barnes & Noble has captured more than 25 percent of the digital book market just 18 months after launching the first-generation Nook.
An SEC filing earlier this month revealed the bookseller's plans to announce a "new eReader device" on May 24, though some had speculated that the company would announce a more feature-rich tablet rather than a dedicated e-reader.
The new Nook represents a move by Barnes & Noble toward "full touchscreen" technology, while simultaneously pushing the price of standalone e-readers away from tablets like Apple's iPad. The Nook Color, which recently received a software update adding specialized apps such as email, Adobe Flash and games, competes more directly with the iPad, though it still remains on the low end of the market at $249.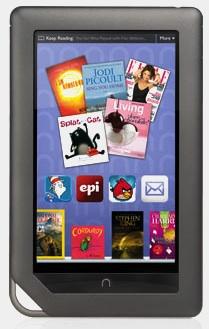 Not to be outdone by Barnes & Noble, Amazon unveiled the Kindle 3G with Special Offers on Tuesday. Offering the same $25 discount as with the Wi-Fi-only Kindle with Special Offers announced last month, the new ad-supported Kindle 3G ships today for a price of $164, which Amazon touts as the "lowest price for any 3G e-reader."
"Kindle is the bestselling e-reader in the world. It's been just six weeks since we introduced the new $114 Kindle with Special Offers, and already customers have made it the bestselling member of the Kindle family," said Jay Marine, Director, Amazon Kindle. "In response to customer requests, we're now making these money-saving special offers available for Kindle 3G."
Upcoming special offers on the Kindle include $10 for a $20 Amazon.com Gift Card, discounts on HDTVs, bargain Kindle books and spend $10 on Kindle books and get a free $10 Amazon Gift Card.
Recent reports have suggested that Amazon plans to introduce an LCD tablet to directly compete with the iPad. In March, several iOS developers revealed that Amazon had invited them to port their apps to the Kindle.
Amazon CEO Jeff Bezos said in an interview this month that customers should "stay tuned" for the possibility of a multipurpose tablet. Bezos also hinted that an LCD tablet would supplement rather than replace the Kindle.
"We will always be very mindful that we will want a dedicated reading device," he said. "In terms of any other product introductions, I shouldn't answer."
The Redmond, Wash., Windows developer unveiled Tuesday the next major release of Windows Phone, code-named "Mango." The update will contain "more than 500 new features" when it arrives this fall. The release will be a free update to Windows Phone 7 customers.
"Seven months ago we started our mission to make smartphones smarter and easier for people to do more," said Andy Lees, president of the Mobile Communications Business at Microsoft. "With 'Mango,' Windows Phone takes a major step forward in redefining how people communicate and use apps and the Internet, giving you better results with less effort."
Notable communication features in the upgrade include combined threads from SMS, Facebook and Windows Live Messenger, grouped contacts into personalized Live Tiles, a linked inbox an hands-free messaging. Apps on Windows Phone 7 will also see an overhaul, with searches now including app results, improved live tiles and multitasking.
Mango will also add a browser based on Internet Explorer 9, with support for HTML 5 and full hardware acceleration. "Local Scout" will provide "hyperlocal search results" such as restaurants, shopping and activities, while Bing will gain more search features, including Bing vision, Music Search and Voice.
Microsoft CEO Steve Ballmer admitted on Monday during a developer conference in Japan that Windows Phone 7 had arrived "about a year later" than he had wished. "Shame on us," he said, "But, we're moving forward very actively."
Windows Phone 7 "Mango" will likely find itself up against Apple's iOS 5 this fall. The iPhone maker plans to offer up a preview of "the future of iOS" at the Worldwide Developers Conference, which runs from June 6 through June 10 in San Francisco.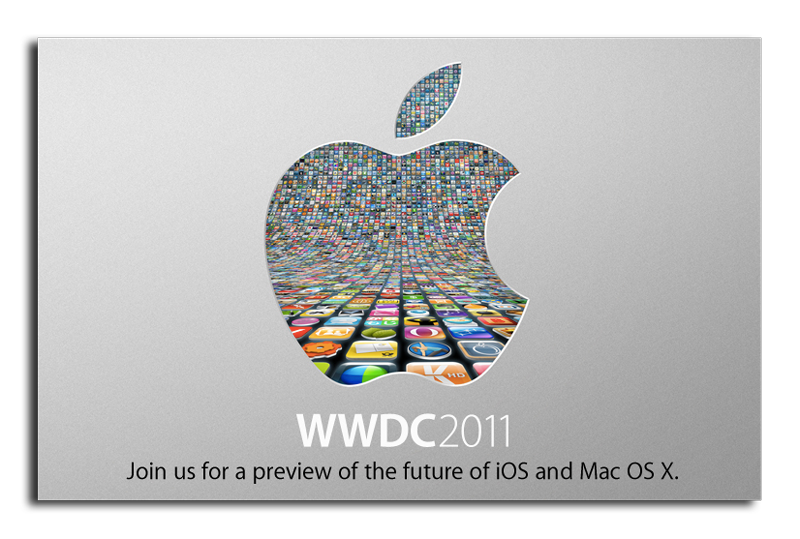 According to one analyst, iOS 5 will be the "main selling point" of the next-generation iPhone. If recent rumors are to be believed, Apple plans to add "deeply integrated" voice control features to the next version of iOS.