NAND flash prices drop 20% following lackluster demand from Apple, others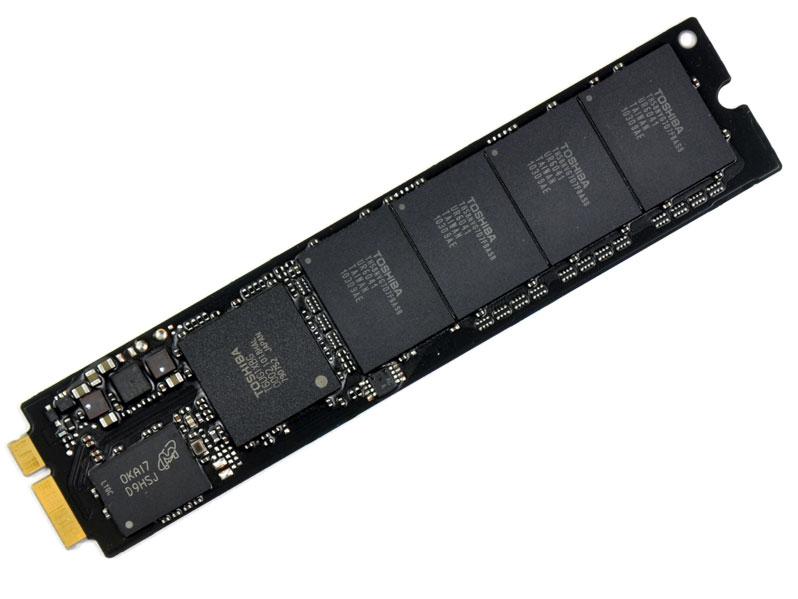 AppleInsider may earn an affiliate commission on purchases made through links on our site.
Contract prices for NAND flash — the solid-state memory found in devices like the iPhone and iPad — is said to have fallen "rapidly" in May following lackluster demand from major purchasers like Apple.
Chip prices for NAND declined more than 15 percent, and about 20 percent in the spot market, in May following "lackluster demand," according to Taiwanese industry publication DigiTimes. Apple remains the largest buyer of NAND flash, but demand did not pick up "as aggressively as usual in the second quarter," the report said.
In addition to Apple, other vendors are also said to be slowing orders for NAND flash. Sales of USB drives and memory cards were reportedly "stagnant" in the month of May.
The average price for a 32 gigabit multi-level cell NAND chip was down 15.8 percent in May to $4.85. A 16 gigabit cell dropped 11.4 percent to $3.12, while 64 gigabit parts are $9.39.
The news of fewer orders for NAND flash comes as iPhone sales are said to remain strong, and demand for the new iPad 2 is also significant, making it unclear why orders are less than expected.
The iPad 2 features the same capacity levels as the first-generation model introduced in 2010, maxing out at 64GB of solid-state memory. Apple has not increased the storage offered in its iOS products for a few years, leaving the iPhone at a maximum of 32GB. The high-end MacBook Air, released late last year, features 256GB of flash memory.
NAND flash memory has become an important component of Apple's best-selling mobile products, making Apple the world's largest consumer of solid-state memory from providers like Samsung. In fact, Apple has, on a number of occasions, caused a worldwide shortage of flash storage.
Last month it was reported that makers of NAND flash memory are working to transition their manufacturing processes to below 30nm, but such changes must still be granted certification by Apple in a validation process that now takes about nine months. Smaller manufacturing processes increase the density of memory in NAND flash, allowing for higher capacities, faster speeds, and lower manufacturing costs.