iTunes in the Cloud allows re-downloading of apps Apple removed from App Store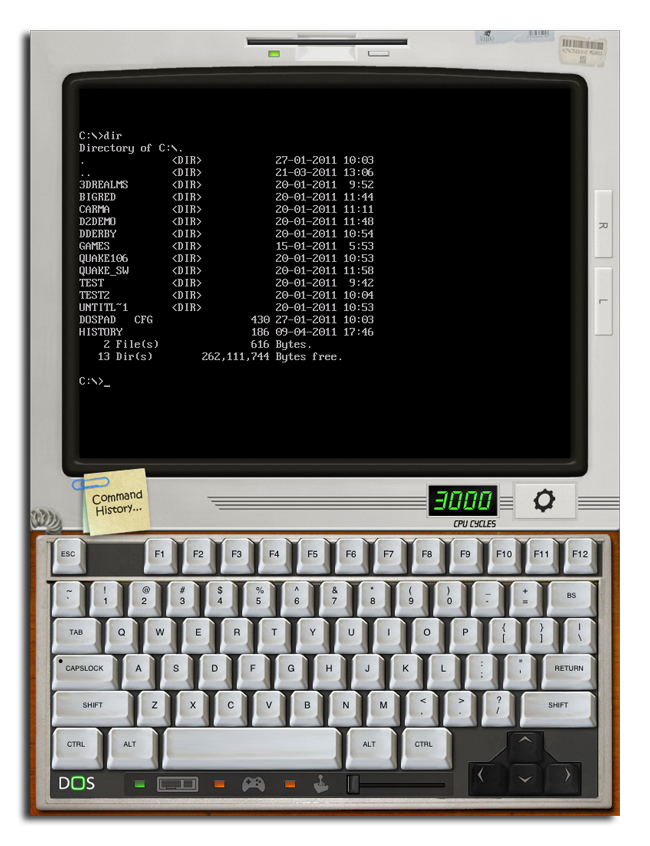 With the new iTunes in the Cloud service, users can re-download all applications that were once purchased, including software that is no longer publicly available on the App Store.
As discovered by CDFXapps.com (via Engadget), software that may have been removed from the App Store because of a variety of reasons can be accessed once again with the newly launched iTunes in the Cloud beta. The software can be found in the "Purchased" section of the "Updates" tab in the App Store.
For example, "Tris," a Tetris clone that was removed from the App Store years ago, can once again be downloaded. The only requirement is that a user has ownership of the software connected to their iTunes account.
Another application that emulated a DOS prompt on iOS devices, dubbed "iDOS," can also be once again be accessed, for those who once had the software installed on their device. "iDOS" was removed from the App Store after it was discovered traditional executable files could be loaded into the application and launched in the emulator.
The iTunes in the Cloud beta, the very first feature to be released of Apple's newly announced iCloud, debuted on Monday. The "Purchased" section of the iOS App store offers a thorough list of all software that has been purchased on the authorized Apple ID signed in on the device.
Even if software is removed from the App Store, users are allowed to continue to run the application on their iOS device. But sometimes applications may be deleted without being backed up to a local computer through iTunes.
The fact that software no longer available in the App Store is stored through iTunes in the Cloud suggests that Apple's backup functionality in iCloud will be very thorough. When introducing iCloud on Monday, the company touted its new half-billion-dollar server farm in North Carolina and how it would be the backbone for Apple's new far-reaching service.
Apple Chief Executive Steve Jobs even admitted that the company's previous MobileMe service was not its "finest hour." But he also presented iCloud as a new product that would "just work" as promised, without any thought necessary from users.