Source: Apple drastically reduces orders for iPhone 4 camera flash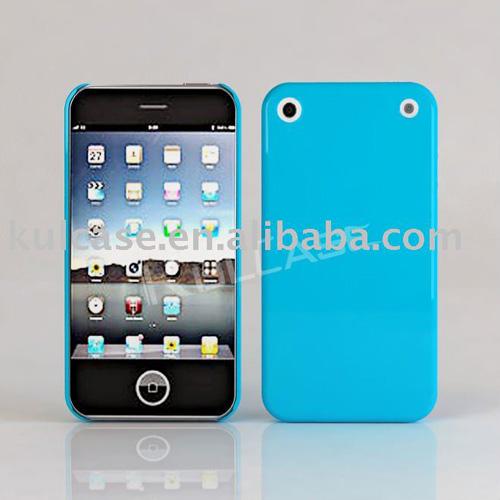 Apple's next-generation iPhone could feature a new LED camera flash module from a different manufacturer, a person familiar with the company's supply chain has told AppleInsider.
Apple is said to have "greatly reduced" orders of Philips LED flash components in the last one to two months. This person, who has provided accurate information on Apple's iPhone in the past, said the change "may" be a sign that Philips LED flash will not be used in the upcoming fifth-generation iPhone.
Rumors among Apple suppliers have led to claims that the new supplier of LED flash for the so-called "iPhone 5" will be a firm based in Taiwan. However, that bit of information was characterized as "highly unconfirmed."
LED flash first appeared in last year's iPhone 4. Six months before the device was unveiled AppleInsider revealed that Apple was shopping for LED camera flash components, and that Philips' Lumileds Lighting sector was the front-runner.
In May, an alleged iPhone 5 case from a third-party overseas accessory maker showed the LED camera flash moved to the right on the rear side of the device. Separating the camera lens and flash can result in improved picture quality with reduced red-eye effect.
In addition, a camera component claimed to be for the anticipated iPhone 5 also revealed in May showed the lens without an attached LED flash. That's different from the iPhone 4, in which the camera lens and flash are part of the same component.
Numerous reports have indicated that Apple's next-generation iPhone will sport an 8-megapixel camera, improving on the 5-megapixel shooter found in the current iPhone 4. One recent report claimed that Apple would turn to OmniVision for 90 percent of the 8-megapixel camera sensors in the fifth-generation iPhone.
Apple's deals with component suppliers have come later than usual this year, as the company is operating on a new, later timeframe to launch its next iPhone. Some reports have suggested the next iPhone may not be available until late September, or about three months after the iPhone has gone on sale in the U.S. in years past.