Apple recommends yet unreleased OS X 10.6.8 for Final Cut Pro X users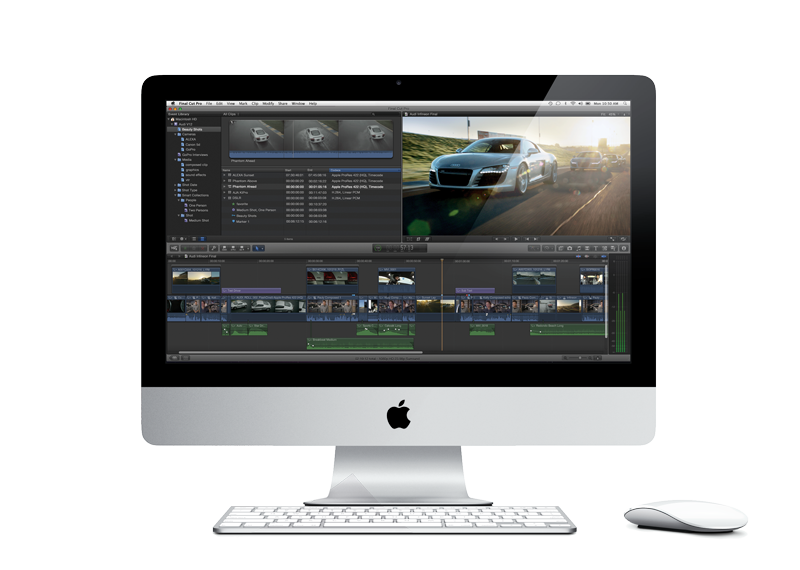 Apple has recommended that users of the newly released Final Cut Pro X, Motion 5 and Compressor 4 update to Mac OS X 10.6.8, even though the update has not been released yet.
In a support document released today after the availability of the new Pro Apps, the company briefly mentions "Updating to Mac OS X v10.6.8 or later is strongly recommended when using Final Cut Pro X, Motion 5, or Compressor 4."
The recommendation appears to indicate that the update should be available shortly. Apple is also working to release the initial public version of Mac OS X 10.7 Lion, which is scheduled to become available next month.
While Lion will be available for a nominal $30 fee through the Mac App Store, the new 10.6.8 update for Mac OS X Snow Leopard will be a free update available through Software Update for all existing Snow Leopard users.
Apple also reminds users of the new Pro Apps run Software Update to download and install the new QuickTime codecs for Pro Apps, including Apple Intermediate Codec, Apple ProRes, AVC-Intra, DVCPRO HD, HDV, XDCAM HD / EX / HD422, MPEG IMX and Uncompressed 4:2:2.