Apple COO spotted at China Mobile HQ, spurring rumors of an iPhone deal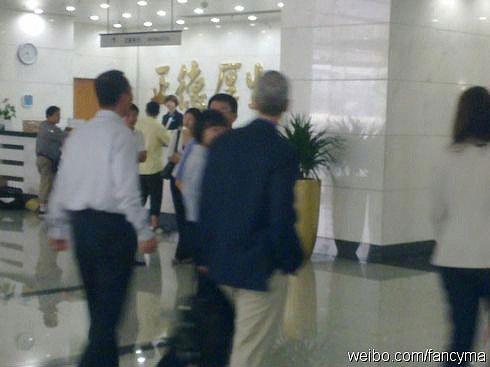 Apple's chief operating officer, Tim Cook, was reportedly spotted Wednesday at the headquarters of China Mobile, the largest wireless carrier in the world.
Cook was apparently spotted by a Chinese reporter for the newspaper First Financial Daily. And according to MIC Gadget, it was said that Cook was "probably" talking with executives about a deal for the iPhone.
Cook was said to have been accompanied by 7 or 8 people, and both Chinese and American flags were said to be on display in the building's lobby.
With over 600 million active subscribers, China Mobile would represent the biggest partnership for Apple. Rumors of a deal with China Mobile have persisted for years, but for now the iPhone remains solely on the much smaller network of China Unicom, which had 179.34 million customers as of May.
Even though the iPhone is not officially available on China Mobile's network, one estimate this year said that 4 million iPhone users are on the massive network.
China Mobile currently uses home-grown 3G data technology that is incompatible with the existing GSM and CDMA iPhone models. Because the current iPhone models are not compatible with China Mobile's 3G network, and must run at much slower 2G speeds.
This photo is claimed to show Apple COO Tim Cook at the China Mobile headquarters.
In May, China Mobile executives revealed they had reached an agreement with Apple to eventually support the carrier's fourth-generation TD-LTE data network with a future iPhone. No timeframe for the launch of such a device was given.
But despite a great deal of talk on the part of China Mobile executives, no word of a deal with Apple has come out, and the iPhone remains only officially available to China Unicom customers.