Apple product managers address complaints over Final Cut Pro X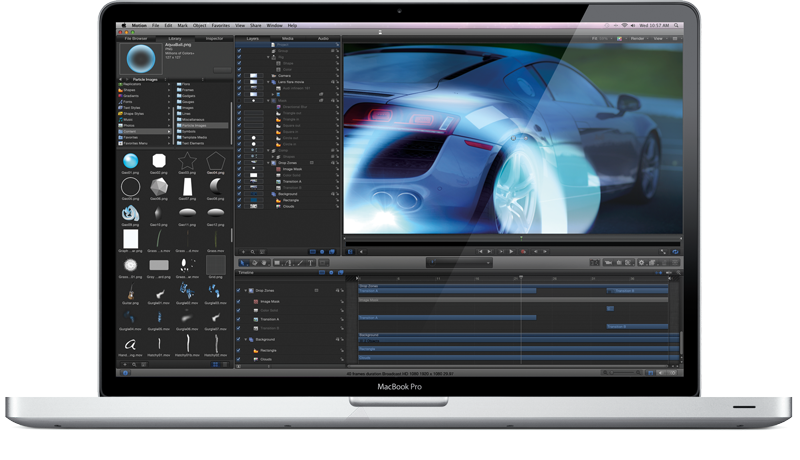 With many of Apple's professional video editing customers up in arms over this week's major revamp of Final Cut, several Final Cut Pro X project managers recently made themselves available to address some of the more prominent concerns surrounding the new software.
Introduced Tuesday as a "revolutionary new version" that "completely reinvents video editing," Apple's $299 Final Cut Pro X stands as a ground-up re-write of the company's industry-leading professional video editing suite Final Cut Studio, targeted at both professionals and advanced consumers, or so-called "prosumers."
In doing so, Apple is laying a solid foundation for the future of video editing on the Mac but starting from scratch has translated to several missing features, incompatibilities with earlier versions of the software, and frustrating changes that have led some in video editing circles to unofficially coin the release "iMovie Pro."
Broadly speaking, response to the software has been mixed, with many iMovie users lauding the upgrade as a more powerful and capable version of the company's consumer-oriented offering, while several of those who make a living off the software are condemning it as unfit for professional use.
In its first public attempt to address some of these concerns, Apple made available to the New York Times a handful of Final Cut Pro X product managers who openly addressed the softwares "missing features," which they believe fall into three primary categories: features that are actually there and have just been moved around, features that Apple intends to restore and features that require a third-party (non-Apple) add-on or plug-in.
For instance, a popular gripe with Final Cut Pro X is its inability to import footage from multiple cameras and jump between those feeds while editing. Project managers for the software acknowledged that multicamera editing was indeed a critical feature of Final Cut Studio and said they plan to restore this feature in an update, calling it "a top priority."
Another complaint centers around a lack of direct support for RED digital cameras, which are favorite among filmmakers who want to record incredibly high-resolution video directly to a hard drive. Apple similarly claims that it plans to re-instate this feature and is working with RED to create a plug-in that will deliver native support. In the meantime, it recommends that professionals set their RED cameras to capture video in the QuickTime format, which Final Cut Pro X can import.
Apple also plans to restore the ability to assign audio tracks with a future update to Final Cut Pro X, but in the meantime recommends that editors purchase a $200 utility called Automatic Duck Pro Export 5.0 to create and manage audio tracks automatically when they export to ProTools.
Meanwhile, Apple says that its untrue that editors can't set custom frame rates or frame dimensions with the new software. It maintains that options for both exist when creating a new project via the Import dialog box. And it adds that editors can also change the frame rate or size during export if they're willing to pay an extra $50 for the new version of Compressor also released Tuesday.
It's also untrue that editors can't specify import locations, Apple says. In the Import dialog box, there's reportedly an option called "Copy files to Final Cut Events folder" that will leave imported files where they are when deselected.
Still, Apple concedes that some complaints will likely go unrectified. For instance, Final Cut Pro X can't import old Final Cut Pro projects and there's reportedly no plans to address the matter. Instead, editors will need to keep both programs — Final Cut Pro 7 and Final Cut Pro X— on their hard drive, and edit the old projects in the old program.
After consulting with the Apple project manager's, the Time's David Pogue concluded that "Apple has followed the typical Apple sequence" with Final Cut Pro X, which is to "(1) throw out something that's popular and comfortable but increasingly ancient, (2) replace it with something that's slick and modern and forward-looking and incomplete, (3) spend another year finishing it up, restoring missing pieces."
A full list concerns regarding Final Cut Pro X and the responses from Apple product managers can be seen here. Readers may also be interested in checking out a response to Pogue's piece authored by video professional Richard Harrington.
For what its worth, in May of 2010 — a full year before the debut of Final Cut Pro X — AppleInsider issued a lengthy report titled "Apple scaling Final Cut Studio apps to fit prosumers," in which it exclusively revealed that the company's Final Cut Studio suite of video post production apps was "getting a significant makeover to better target the software to the mainstream of Apple's customer base rather than high end professionals."
Within hours, Apple issued a comment dismissing the report.