Apple rumored to move production of custom 'A6' chip away from Samsung in 2012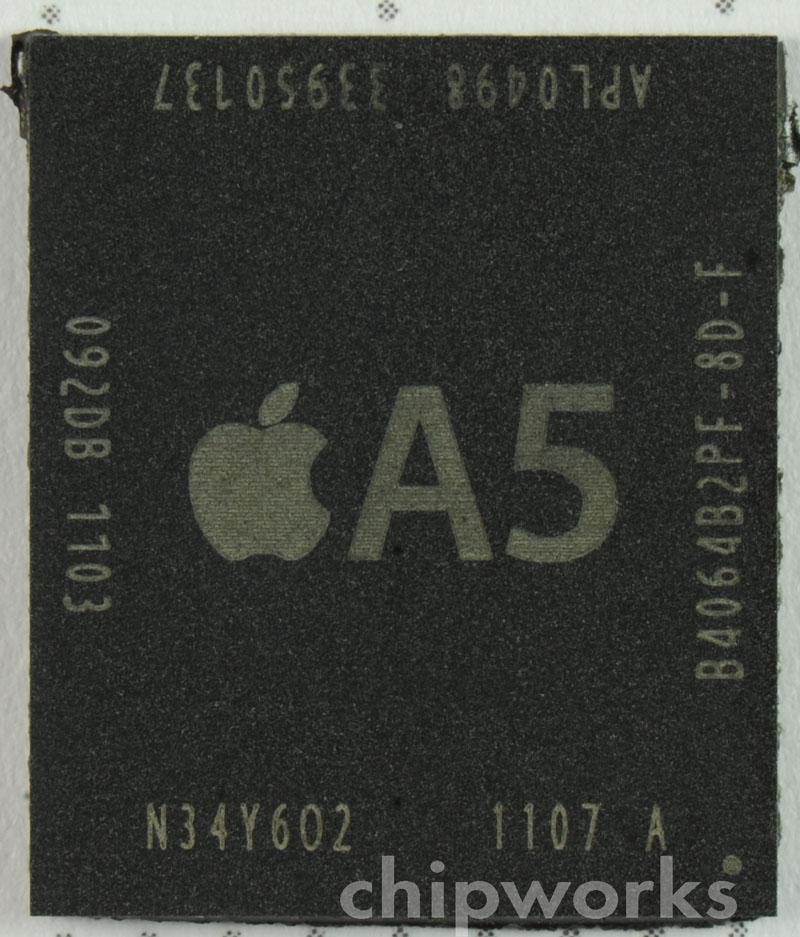 Apple is rumored to further distance itself from its rival Samsung starting with the "A6" chip in 2012, when the iPhone maker will allegedly transition production of its custom ARM chips to a new chipmaker.
Citing "numerous sources in the semiconductor industry," Ars Technica reported on Monday that Apple is likely to tap Taiwan Semiconductor Manufacturing Company to build its next-generation "A6" chip in 2012. Author Chris Foresman characterized chatter about a deal between Apple and TSMC as "deafening."
"It seems likely that Apple is making the change to cut some, if not all, Samsung-made components out of its supply chain," the report said.
The claims come days after a separate report out of China's Commercial Times also pointed to TSMC as a likely partner for production of Apple's anticipated A6 chip in 2012.
The current A5 processor found in the iPad 2 is built on a 45nm process by Samsung. But Apple and TSMC are rumored to build the next-generation A6 ARM CPU based on a 28nm process.
Apple's desire to move away from Samsung stems largely from the fact that the two companies are engaged in a series of lawsuits against one another. Apple has accused Samsung of copying the look and feel of the iPhone, iPad and the iOS mobile operating system, while Samsung has sued Apple and accused it of patent infringement.
The growing legal battle makes for an uneasy situation between the two companies, as the success of the iPhone and iPad has made Apple the largest customer of Samsung. Apple is expected to buy some $7.8 billion in components from Samsung this year.
Rumors of a partnership between Apple and TSMC are not new. Back in March, it was claimed that Apple could align with TSMC on an even faster timetable, having the company produce A5 chips for the iPad 2 and anticipated fifth-generation iPhone.
Earlier rumors suggested that Apple and TSMC had already entered into a foundry agreement, though Monday's report suggests that such a deal was not reached. But both reports also noted that Apple's interest in TSMC is at least partially a result of the fact that there are few options for system-on-a-chip fabrication outside of Samsung.
In May, it was suggested that Intel has shown interest in producing Apple's mobile chips like the A5. Ars characterized that development as a "remote possibility," only if Apple could combine its low-power custom ARM designs with Intels' new three-dimensional 22nm transistor process.