Third-gen iPad, 4G LTE iPhone 'more likely' to come from Apple in 2012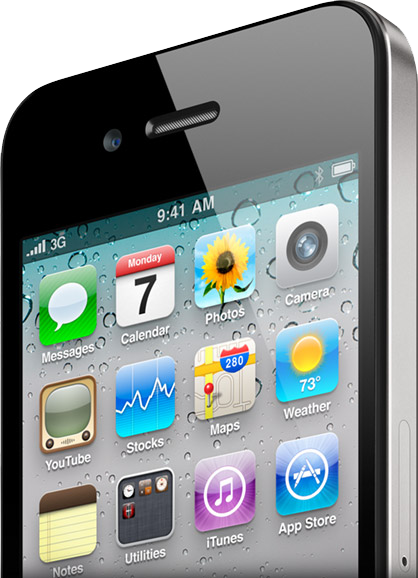 A new report attempts to pour some cold water on persistent rumors of a third-generation iPad or long-term evolution 4G iPhone launching this year, and instead cites sources who believe both devices will arrive in 2012.
Analyst Shaw Wu with Sterne Agee said in a note to investors on Monday that his checks with sources in the Asia-Pacific supply chain indicate that the new iPhone expected to be released this fall will be an "interim upgrade." Specifically, he expects the phone to sport a faster processor, better camera, and the new iOS 5 software.
That aligns with various reports that have characterized the fifth-generation iPhone as a relatively minor update, dubbed by some the "iPhone 4S."
As for an iPhone sporting high-speed LTE 4G data, Wu said he's heard from sources that such a device is "more likely" to arrive in 2012. That extra year will give the technology time to improve, as battery life in current 4G devices is poor, and also for LTE networks to expand.
In May, a report from the Far East claimed that Apple initially hoped to launch a 4G LTE iPhone this year, but that the company pushed back the device's launch to 2012. it was said that Apple had problems with the yield rates of chips supplied by Qualcomm.
Wu also said Monday that his sources have indicated a third-generation iPad is "more likely" to launch in 2012 as well. Various rumors this year have suggested that Apple could launch a new, high-end iPad with a high-resolution Retina Display in 2011.
While Wu believes there are reasons for Apple to introduce a so-called "iPad 3" this year — namely growing competition — he also noted that the iPad 2 has seen strong global demand, and inventory is still constrained. However, he did say that it is "possible" that a new iPad could ship later this year.
Just last week, Bloomberg said that Apple is currently testing a third-generation iPad with a high-resolution screen similar to the iPhone 4 Retina Display. It did not offer a potential timetable for release of such a device.