Apple spent $560K on lobbying in Q1, competitors nearly three times as much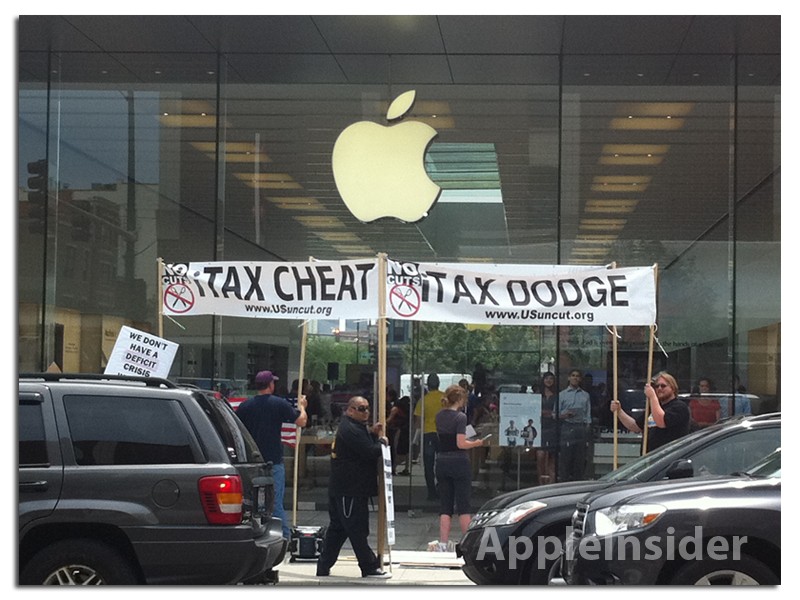 AppleInsider is supported by its audience and may earn commission as an Amazon Associate and affiliate partner on qualifying purchases. These affiliate partnerships do not influence our editorial content.
According to a recent disclosure report, Apple spent $560,000 lobbying the federal government in the first quarter of 2011, roughly one-third the amount that Google and Microsoft each spent in the same period.
As first noticed by Reuters, Apple spent the same amount on lobbying in the first quarter of the year as it did in the year-ago quarter. Catherine Novelli, the company's vice president of worldwide government affairs, filed the form with the Lobbying Disclosure department of the U.S House of Representatives' Office of the Clerk.
According to the disclosure, Apple used the money to lobby for causes such as patent reform, corporate tax reform, general education technology funding, open internet issues, green technology, free trade agreements and location-based privacy issues.
In some cases, Apple's lobbying efforts appear to have paid off. For example, the company's first-quarter filing lists lobbying activity for "issues related to transportation of batteries." In April, the House of Representatives passed a bill protecting Apple and other electronics manufacturers from limitations that would classify lithium batteries as hazardous materials.
Also worth noting is Apple's efforts in lobbying on issues related to consumer privacy and location-based services. In May, both Apple and Google were called to testify to the U.S. Senate after confusion over an iOS 4 database file storing Wi-Fi hotspot and cell phone tower locations caused controversy. Apple's Novelli testified at a second hearing that the company has no plans to ever track users' locations.
Apple has drawn criticism for its participation in lobbying for foreign currency repatriation tax leniency. Grassroots group US Uncut has staged protests at several Apple retail stores, as well as last month's Worldwide Developers Conference. The group calls for Apple to leave the "Win America Campaign" lobbying group and stop calling for tax cuts for repatriating offshore earnings.
Anti-lobbying protest outside Chicago Lincoln Park Apple Store
In the first three months of the year, federal agencies that Apple lobbied included the House, Senate, Environmental Protection Agency, Department of Education and Federal Communications Commission.
Apple spends roughly one third the amount on lobbying as its competitors. Search giant Google spent $1.48 million in the first quarter, up from $1.38 million a year ago, while Microsoft spent $1.72 million in the first quarter of both 2010 and 2011.
Wireless carrier AT&T disclosed that it spent $6.84 million in federal lobbying activities in the March quarter, significantly more than smaller competitor Sprint. AT&T is currently engaged in securing federal approval for a proposed $39 billion acquisition of T-Mobile USA.