Apple rumored to add second manufacturer for 'iPad 3' production this fall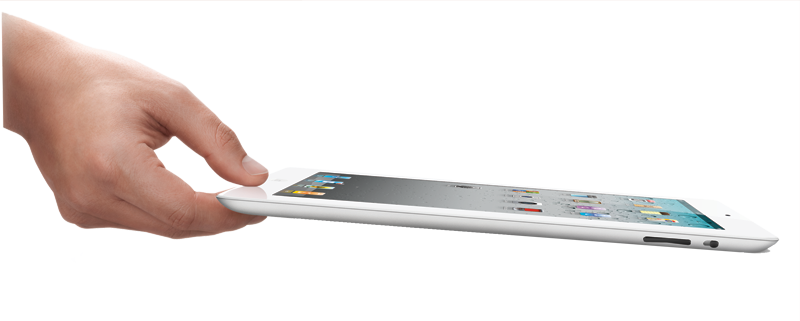 Apple is said to be planning to add a second manufacturer this fall, in addition to Foxconn, in order to be able to produce a rumored third-generation iPad for launch this year.
Citing industry sources in Taiwan, DigiTimes reported Monday that likely contenders for the job are Quanta Computer and Pegatron Technology. Pegatron is said to have the advantage, as the company also reportedly received iPhone 5 orders from Apple.
Apple is said to be interested in minimizing production risk after a deadly explosion occurred at a Foxconn plant in May. That incident killed three and left 15 injured.
While the report initially referred to the rumored new tablet as an "iPad 3," it also cited recent rumors that the new model will not be a replacement for the current iPad 2, but will instead expand the product line. One report from last week suggested the new iPad could sport a double-resolution screen of 2048-by-1536 pixels, making the device a so-called "iPad HD."
A separate report, also from last week, referred to such a device as an "iPad 2 Plus." It claimed that overseas component makers have already received requests-for-quotes from Apple for a new high-end iPad model with a greater pixel density display.
Sources in Taiwan reportedly told DigiTimes that the new iPad model will launch at the end of the third quarter or early in the fourth quarter of calendar 2011. Total shipments of all iPad models are expected to top 13 million units in the third quarter.
Earlier this month, the same publication claimed that Apple's suppliers were gearing up for an October launch of a new iPad, as well as the fifth-generation iPhone. Both devices were then said to be unveiled in September and go on sale soon after.
The rumored new iPad is expected to have an even thinner and lighter design. The new display will allegedly have a resolution of about 250 pixels per inch, compared to the 132 pixels per inch of the current iPad.
Rumors of a third iPad model launching in 2011 are not new, and first began to appear before the second-generation iPad was even announced. But Apple appeared to downplay those rumors when it unveiled its new iPad and declared 2011 to be the "Year of iPad 2."
AppleInsider has affiliate partnerships and may earn commission on products purchased through affiliate links. These partnerships do not influence our editorial content.