Apple accounted for one-fifth of all US retail sales growth in Q1 2011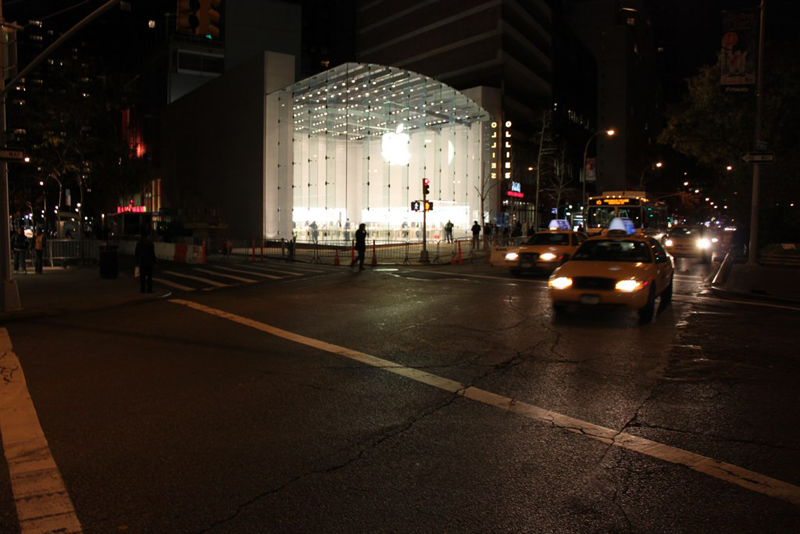 Apple led U.S. retail growth in the first quarter of calendar 2011, accounting for a whopping 20 percent of all sales growth by publicly traded American retailers during the three-month period.
The data comes from retail sales expert David Berman, who told USA Today that he believes Apple's retail success is "mind-boggling." In the quarter which ended in March, Apple's U.S. sales saw an 80 percent increase by $4.6 billion.
"Total U.S. sales among public retailers, including auto parts dealers, Internet companies, and electronic retailers, grew by $23.2 billion in the first quarter, according to Berman's report," the story filed on Wednesday reads. "After Apple, the biggest chunk of U.S. sales growth came from Amazon.com and Wal-Mart stores."
During the three-month span to start 2011, Apple's retail sales were up 32 percent, and in-store revenue from Mac sales was up 90 percent. Revenue from retail stores was $3.18 billion, a year-over-year increase of 90 percent.
While the bulk of Apple's retail sales come from the U.S., where most of its stores are located, the international expansion of the iPhone maker's retail operations is playing an increasingly vital role. The company revealed in its last quarterly earnings call that international retail store volume now exceeds average U.S. store volume.
Apple plans to open a total of 40 new stores in fiscal 2011, with nearly three-quarters of those stores outside of America. One of those stores will be a new, massive two-story flagship shop located in Hong Kong.
While international expansion has become a priority, Apple also has big plans for its stores in the U.S. The company's flagship store on Fifth Avenue in New York City is currently under renovation, as the company is spending $6.7 million to replace the giant 32-foot glass cube that serves as an entrance to the underground retail store.
Apple's Upper West Side store in New York City is one of its largest in America.
It's only appropriate that Apple's retail operations lead growth in the U.S., as 2011 has been a year of milestones for the brick-and-mortar stores of the American company. In May, Apple celebrated the tenth anniversary of its retail operations by placing interactive iPad displays in its stores to provide product information, pricing and features.
The huge success Apple has seen in retail was spearheaded by Ron Johnson, who announced in June that he would leave Apple to become the new president and chief executive of J.C. Penney. The Cupertino, Calif., company is "actively recruiting" for his replacement.
But Johnson was not alone in plotting Apple's rise to the top of retail. One recent report from The Wall Street Journal revealed that even Apple CEO Steve Jobs pays close attention to his company's retail business, and was even said to be "poring over blueprints for future Apple stores" when he was in the hospital for a liver transplant.