First photos of purported iPad 3 part could hint at material design changes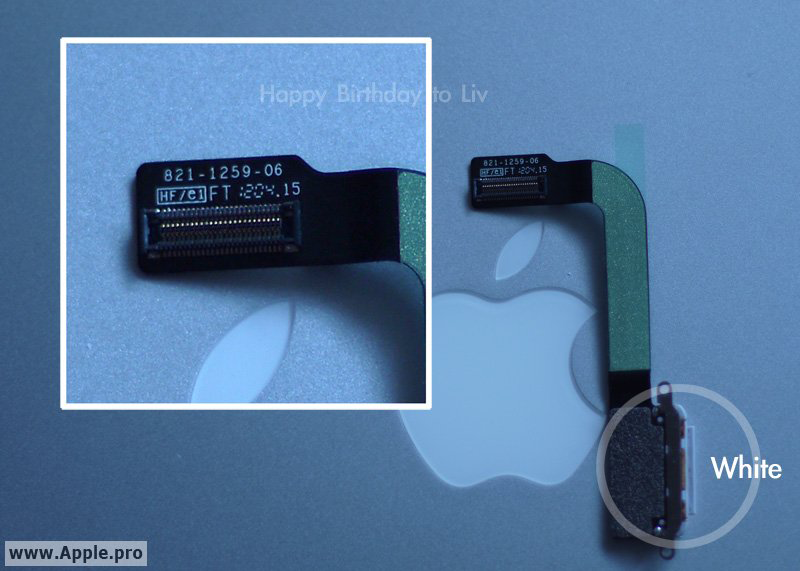 AppleInsider is supported by its audience and may earn commission as an Amazon Associate and affiliate partner on qualifying purchases. These affiliate partnerships do not influence our editorial content.
Photos showing what is claimed to be an internal component for a new, third-generation iPad have surfaced online, fueling speculation that an updated and redesigned model could launch this year.
The photos claiming to show an iPad 3 part come from Apple.pro, a site that has been a source of accurate hardware leaks in the past. Thursday's latest leak shows a component with a code number of "821."
The component also has different part numbers: "1180" for the iPad 2, increased to "1259" on the new component. That led the author to speculate (via an online translation) that the so-called "iPad 3" is a different model with a "brand-new design."
He specifically called out recent rumors that Apple plans to release a new touchscreen tablet this fall that will be a minor update to the iPad 2, dubbed an "iPad 2 Plus." Those reports suggested the new device would offer some enhancements over the current model, like a higher-resolution screen, and serve to expand the product line rather than replace the iPad 2.
The new component includes an outward-facing plug, which is colored white, leading the author to state that the new model will also be offered in black and white colors, like the iPad 2.
He also revealed that Apple has launched an internal investigation into hardware leaks made to sites like Apple.pro, making it difficult for his "Deep Throat" insider in California to leak more information.
Last year, the same site leaked photos of a 3cm-by-3cm touchscreen that were later confirmed to be of the multi-touch display for the unreleased sixth-generation iPod nano. Also in 2010, the site obtained pre-release photos of white and black front panels for the iPhone 4.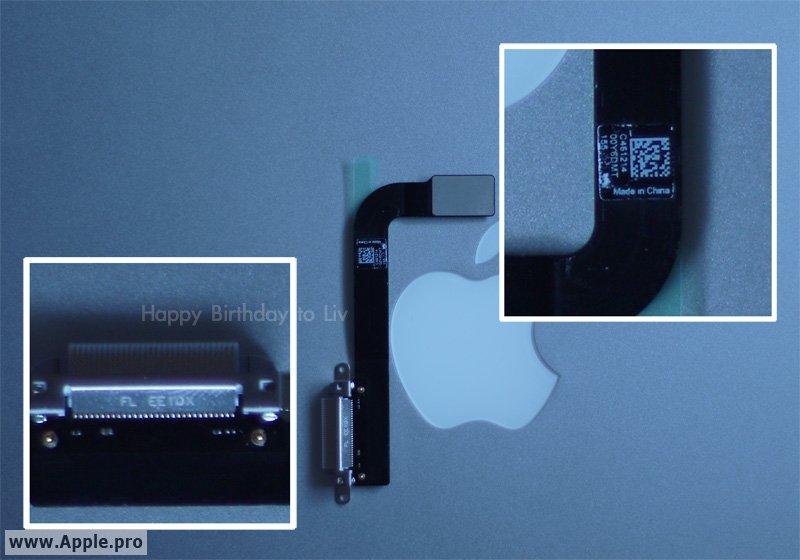 However, the site has also posted a handful of MacBook related rumors which did not pan out, such as a report that Apple was working on a 15-inch MacBook Air and an photos of an alleged 13-inch MacBook casing.
The site also posted an alleged seventh-generation iPod nano photo in April, suggesting the small touchscreen device could receive a rear-facing camera. But in that report the author cautioned he was unable to verify the authenticity of the image.