JP Morgan predicts Apple sold nearly 20M iPhones in record June quarter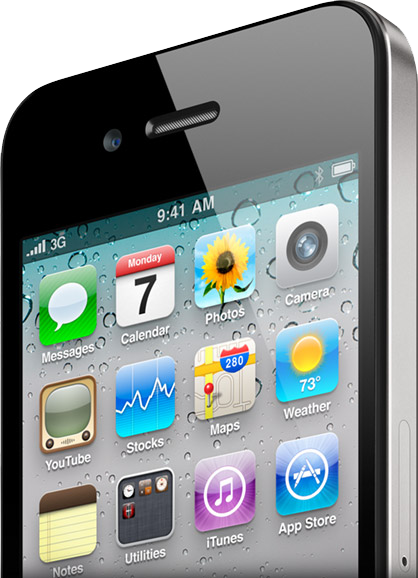 Next week Apple could post its strongest quarter yet for iPhone sales, as Wall Street firm J.P. Morgan predicted on Thursday sales of 19.6 million iPhones in the June frame.
Analyst Mark Moskowitz made the increase to nearly 20 million from his previous prediction of 17.6 million units. He said that his firm's research has shown there are no signs of a slowdown in iPhone shipments from Apple.
"Plus we expect the momentum to continue, driven by the looming iPhone 4-plus refresh," he said, referring to the anticipated launch of a fifth-generation iPhone in the coming months. "Also, better than expected component pricing and improved yields stand to benefit iPhone gross margin."
Moskowitz's iPhone prediction is more bullish than many of his peers. For example, Gene Munster with Piper Jaffray said on Thursday that he believes Apple will report sales of 16 million iPhones in the June quarter in its earnings report next Tuesday.
Similarly, Robert Cihra with Caris & Company said Thursday that he expects Apple to report sales of 15.8 million iPhones in the quarter, a total that would be an 88 percent year-over-year increase. But he also said he sees a potential upside of between 1 million and 2 million additional units.
And Mike Abramsky with RBC Capital Markets has called for Apple to report sales of 17.5 million iPhones in the June quarter, a 108 percent year-over-year increase. He said industry checks show that the iPhone has been "resilient," despite being more than a year old.
If Moskowitz's prediction of 19.6 million iPhones does come true, it would represent the best quarter of sales ever for Apple. It would also keep Apple's string of consecutive record-setting quarters for iPhone sales alive.
Apple's current best came in the last quarter, which concluded in March, when the company sold 18.65 million iPhones in the three-month span to start 2011. That was a 113 percent year-over-year increase.
That record shattered Apple's previous best of 16.5 million iPhones sold in the holiday quarter that concluded 2010. In fact, Apple has seen sequential quarter-to-quarter sales increases since the iPhone 4 first went on sale in June of 2010.
Apple will report earnings for its third quarter of fiscal 2011 next Tuesday, July 19, after markets close in the U.S. AppleInsider will have full in-depth coverage.