Apple rumored to resurrect developer 'Tech Talk World Tour' for iOS 5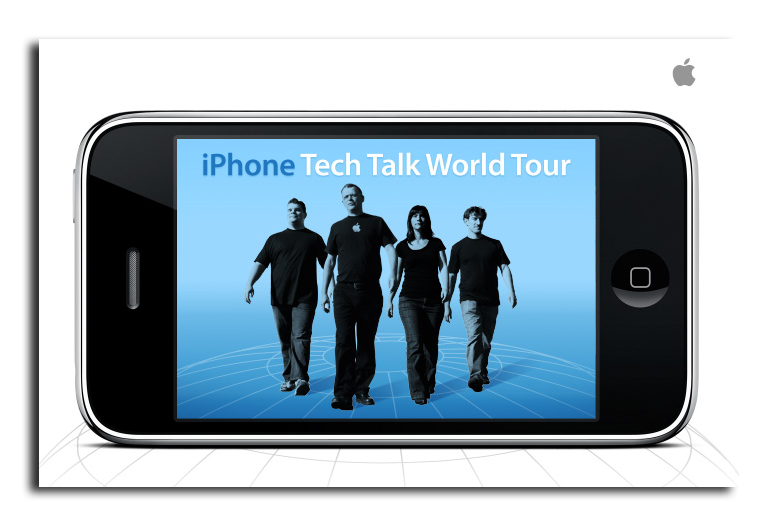 Last held in 2009, the developer "Tech Talk World Tour" is rumored to make a comeback this year as Apple attempts to reach out developers with the launch of iOS 5.
The rumor comes from the Japanese blog Macotakara, which reported Thursday that a new "iOS Tech Talk World Tour 2011" will be held this year. The worldwide event will reportedly be geared toward making developers familiar with the features of iOS 5 and iCloud.
The previous iPhone Tech Talk World Tours were held in 2008 and 2009, but Apple did not run such an event last year. This year's revamp will allegedly be larger than the previous two events, and Apple is said to be planning to have extra seats specifically for students.
The first iPhone Tech Talk World Tour kicked off in October of 2008 and ran through December. It spanned North America, Europe, India and Asia Pacific, and included cities like Los Angeles, New York, Paris, London, Delhi, Tokyo, Hong Kong and Sydney.
The events were like a mini-Worldwide Developers Conference, with track sessions featuring presentations for developers. Of course, since 2008 the iPhone platform has grown to be known as iOS, and now includes the iPad, along with the iPhone and iPod touch.
Developers looking to hone their craft on the iOS platform can attend the annual WWDC event, but that requires a trip to San Francisco, Calif., where the conference is held. And the event is so popular that this year's conference sold out of tickets in a record 10 hours.
At previous Tech Talk events, the sessions were free to attend, though Apple warned that space was limited. For comparison, tickets to WWDC this year cost developers $1,599, in addition to hotel and airfare.
Apple is set to launch iOS 5 for the iPhone, iPad and iPod touch this fall, featuring wireless updates and syncing, along with an all-new Notification Center. For more, see AppleInsider's ongoing series, Inside iOS 5.