Apple expected to post strong $24B+ quarter in face of 'heightened expectations'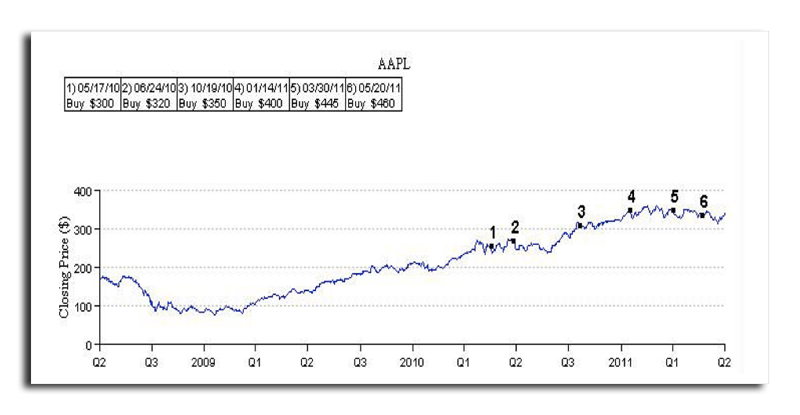 Even though Apple faces some lofty expectations from Wall Street heading into next week's quarterly earnings report, one analyst is "confident" in the company's ability to surprise on the upside.
Shaw Wu with Sterne Agee said in a note to investors Friday that estimates on Wall Street have ratcheted higher in the past week in anticipation of next Tuesday's earnings. But despite these "heightened expectations," he doesn't expect Apple to disappoint, and is "confident" that the company will in fact exceed them.
Wu has forecast Apple to report $24.6 billion in revenue and $5.95 in earnings per share, compared with market consensus of $24.7 billion and $5.73 EPS. Both are materially higher than Apple's traditionally conservative guidance of $23 billion and $5.03 EPS.
He sees gross margin as a key driver for Apple, which is why the projected $5.95 EPS is 22 cents above Wall Street consensus. Wu's analysis models the company's gross margins at 39.8 percent, versus consensus closer to 39 percent, and Apple's guidance at 38 percent.
Wu sees higher margins because checks within Apple's supply chain indicate Apple is seeing more favorable component pricing. He also expects to see a richer product mix towards Apple's highly profitable iPhone.
Wu has called for Apple to sell about 17 million iPhones in the June quarter. For comparison, Robert Cihra with Caris & Company sees Apple reporting 15.8 million iPhones sold, Gene Munster with Piper Jaffray has forecast 16 million, and Mike Abramsky with RBC Capital Markets expects sales of 17.5 million. At the high end, Mark Moskowitz has called for Apple to sell 19.6 million iPhones in the three-month span.
The latest numbers from Wu also predict sales of 6.8 million iPads, 3.9 million Macs, and 8.3 million iPods in the June quarter.
Looking to the next quarter, Wu said that Apple's guidance to investors could prove to be less conservative than usual. Based on the aforementioned supply chain checks which suggest good availability of components, he believes the company could offer a more optimistic outlook for the September quarter.
For that quarter, he has forecast record revenue of $27.7 billion and $6.57 earnings per share, versus market consensus of $27.6 billion and $6.37 EPS.
"We see several potential product catalysts ahead including the launch of iCloud and its next-generation operating systems including Mac OS X Lion and iOS 5; further refreshes of its Mac line (MacBook Air, MacBook, Mac mini, Mac Pro) to the Sandy Bridge architecture; and an interim but important iPhone update in the Fall timeframe featuring dual-core processors and better cameras," he said.
Apple will report earnings for its third quarter of fiscal 2011 next Tuesday, July 19, after markets close in the U.S. AppleInsider will have full in-depth coverage.