iPad 2 ship times improve to 1-3 days as Apple overcomes backlog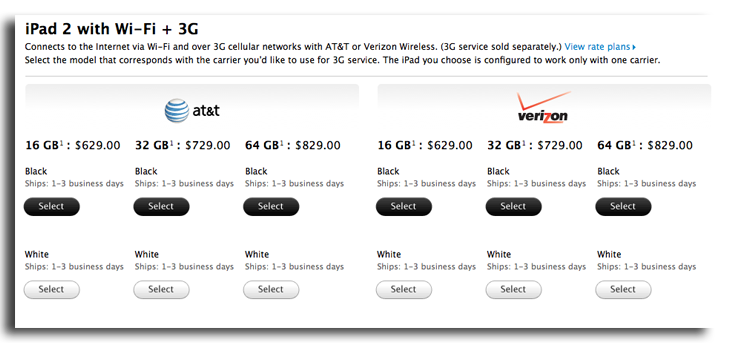 AppleInsider is supported by its audience and may earn commission as an Amazon Associate and affiliate partner on qualifying purchases. These affiliate partnerships do not influence our editorial content.
After more than fourth months on the market, Apple's iPad 2 appears to have nearly caught up with the staggering demand for it, as estimated shipping times on the company's U.S. online store have improved to just one to three business days.
The Cupertino, Calif., company reached near immediate availability for all models of its popular touchscreen tablet on Saturday, as noticed by MacNN. The lead times are an improvement upon last week's drop to three to five days.
Shortly after the device's launch in March, Apple was quoting shipping estimates of over a month. In April, the iPad 2 began shipping within one to two weeks, with Apple holding that timeframe steady until early July.
Analysts have viewed the improvements to availability as evidence that Apple has overcome supply constraints, rather than viewing the news as indicating slackening demand for the device. J.P. Morgan's Mark Moskowitz believes the resulting increase in iPad sales should help allay investor concerns that have contributed to recent volatility in shares of Apple.
Apple stock reached a new 52-week high of $364.92 on Friday ahead of its quarterly earnings call next Tuesday.
Despite the fact that Apple sold "every iPad [it] could make," analysts were disappointed in April when the company announced sales of just 4.69 million units last quarter. Wall Street had expected sales of 6.2 million.
"Demand has been staggering, and I'm not going to predict when supply and demand will come into balance, Chief Operating Officer Tim Cook said during the earnings call, adding that the iPad 2 is "the mother of all backlogs."