Golden Master copies of Mac OS X 10.7 Lion arrive on hard disks at Apple stores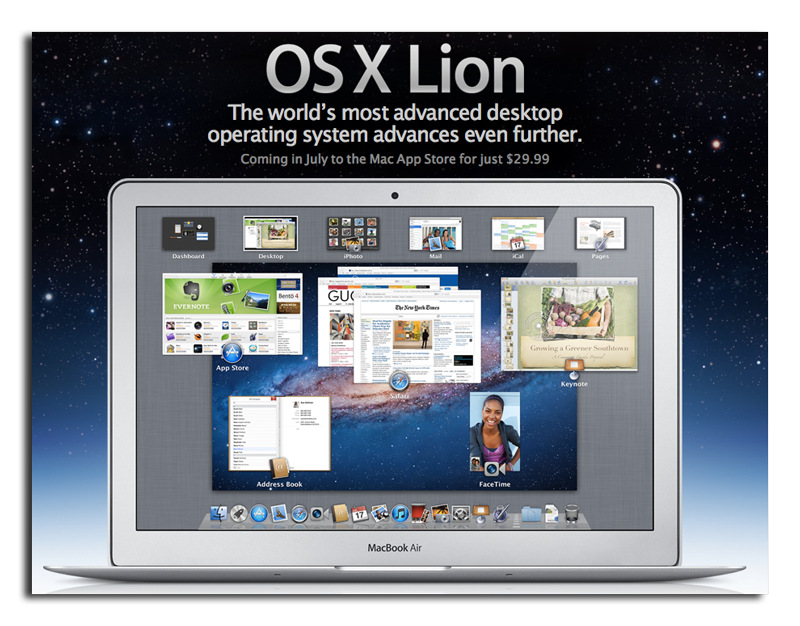 Hard disk drives bearing the Golden Master version of Mac OS X 10.7 Lion have arrived at Apple's retail stores ahead of an imminent launch, according to a new report.
MacRumors said on Monday it had confirmed that Apple retail stores "have begun receiving final copies" of Lion. The company has reportedly shipped the OS on hard drives intended for store demo computers.
The "Golden Master" build of Lion was first seeded to developers on July 1. Lion, which contains hundreds of new features, will be the first OS X release to be distributed through the Mac App Store, where it will sell for $29.99.
Proven sources indicated to AppleInsider earlier Monday that Apple will release Lion alongside new Thunderbolt-equipped MacBook Airs as early as Wednesday. According to one person familiar with the matter, the products will be released at 8:30 a.m. Eastern on Wednesday.
Apple began retail preparations for Mac OS X Lion earlier this month. Though various reports had suggested that Lion would arrive last week, rumors then emerged that last minute issues with the upgrade had pushed it back to the week of July 21.
Apple uncharacteristically tipped its hand last week by revealing images of an upcoming Thunderbolt LED Cinema Display, though no information was given regarding the release date for the new displays. Also, the Mac Mini and Mac Pro have been rumored for a release in late July or early August, though further evidence of an upcoming release has been scant.