RIM rumored to cease production of 'weak' selling Wi-Fi PlayBook [u]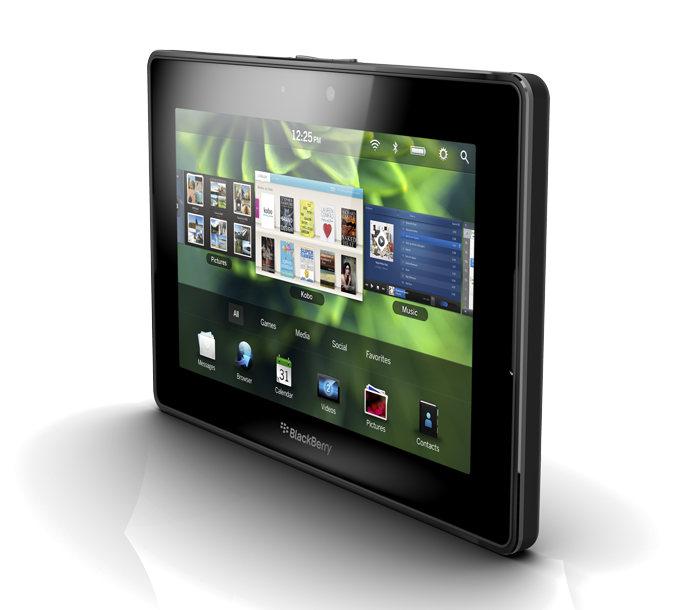 AppleInsider is supported by its audience and may earn commission as an Amazon Associate and affiliate partner on qualifying purchases. These affiliate partnerships do not influence our editorial content.
Only a few months after it first went on sale, the Wi-Fi-only model of Research in Motion's PlayBook touchscreen tablet is rumored to be discontinued, as it has failed to compete with Apple's market leading iPad. [Updated with response from RIM]
The rumor came Monday from OTR Global, and was relayed by RBC Capital Markets analyst Mike Abramsky. The BlackBerry PlayBook hit the market in April with a model that did not include integrated 3G, and it was met with lukewarm reviews.
"Weak PlayBook sales may not be the only reason (for the alleged discontinuation) — RIM appears to be focusing resources around 3G/4G PlayBook, QNX 'superphones,' and upcoming BlackBerry launches," Abramsky wrote.
He said that reduction in builds for the PlayBook could signal a number of things, including lower than expected sales. It's also possible that RIM may believe a forthcoming 3G/4G model, expected to launch in two to three months, could cannibalize sales of Wi-Fi-only models.
Apple's iPad, meanwhile, crossed the 25 million milestone in early June. The company is expected to report sales of more than 8 million iPad 2 units in its quarterly earnings tomorrow.
The report also said that RIM "appears to be re-prioritizing" its research and development teams away from the PlayBook. The company's new focus is said to be on the QNX-based operating system it plans to bring to its phones in early 2012.
The Canadian smartphone maker is said to be adjusting its strategy going forward as the company has been plagued with plummeting sales throughout the first half of 2011. The company's latest earnings were down for the year as well as sequentially, prompting RIM to begin to streamline its operations and lay off workers.
More evidence of RIM's struggles was presented earlier Monday, when a new survey from ChangeWave showed that just 4 percent of consumers who plan to buy a smartphone in the next three months will choose a BlackBerry. That number is the lowest ever seen in a ChangeWave survey, and is a far cry from the market-leading 32 percent share of prospective buyers the company had in September of 2008.
RIM's struggles gained even more attention in June when an anonymous executive from the company published an open letter calling for a new CEO. The company responded by announcing its intentions to establish a committee to look into the company's executive and board roles.
Update: A spokesperson for RIM has denied the report by OTR Global, telling TheLoop: "Rumors suggesting that the WiFi version of the BlackBerry PlayBook is being discontinued are pure fiction. Over the past month, the PlayBook has launched in 16 additional markets around the world and further rollouts are planned for Southeast Asia, Western Europe and the Middle East in the coming weeks."