iPhone sales surpass Nokia as filings suggest $600M licensing deal with Apple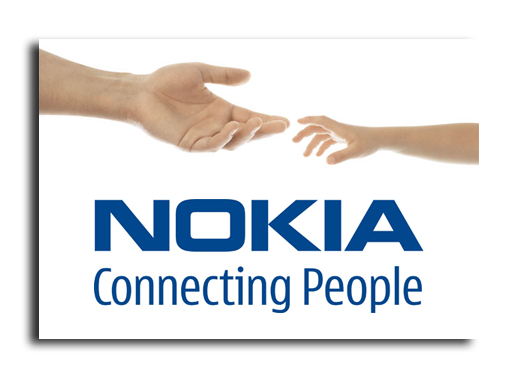 Nokia posted its quarterly earnings report on Thursday, revealing Apple has surpassed it to become the No. 1 global seller of smartphones, and also disclosing a $600 million one-time royalty payment that likely includes its new licensing agreement with Apple.
Nokia's filings made public on Thursday reveal that the company received approximately 430 million euros, or more than $600 million U.S. dollars, in intellectual property royalties in the second quarter of 2011. This one-time payment helped the company see an increase in its Devices & Services average selling price and gross margin.
During the quarter, Nokia resolved its patent dispute with Apple, and the resulting licensing agreement included a one-time payment from the iPhone maker. The sum paid by Apple to Nokia was not disclosed, but Thursday's filings would suggest it did not exceed $600 million.
In addition to that one-time payment, Apple has also agreed to ongoing royalty payments to Nokia related to patented wireless inventions owned by the Finnish smartphone maker.
Market watchers have assumed that the terms of the secret settlement were favorable to Apple given the timing of the agreement in June. The out-of-court settlement came after an initial ruling from the U.S. International Trade Commission found that Apple did not infringe on five Nokia patents.
The $600 million in royalties were a bright spot in what was otherwise a dismal quarter for Nokia. The company posted a loss of 368 million euros for the second quarter of 2011, compared with profits of 227 million euros a year ago. Revenues were also down 7 percent to 9.3 billion.
Smartphone shipments sunk to 16.7 million units, down 34 percent year over year, a sum short of the record 20.34 million iPhones Apple sold in the same period. The data officially makes Apple larger than Nokia in terms of unit sales; Apple had already surpassed Nokia in revenue earlier this year.
Nokia has found itself in a freefall as competing devices from Apple and phones running the Google Android mobile operating system have eroded its once-dominant market share. The company has turned to a former Microsoft executive as its new CEO to right the ship.
Nokia will abandon its proprietary Symbian platform in future releases, and will instead embrace Microsoft's Windows Phone platform. The first Nokia handsets running Windows Phone 7 are expected to arrive later this year.