China's Mobile, Telecom, Unicom to sell Apple's iPhone 5 this year - report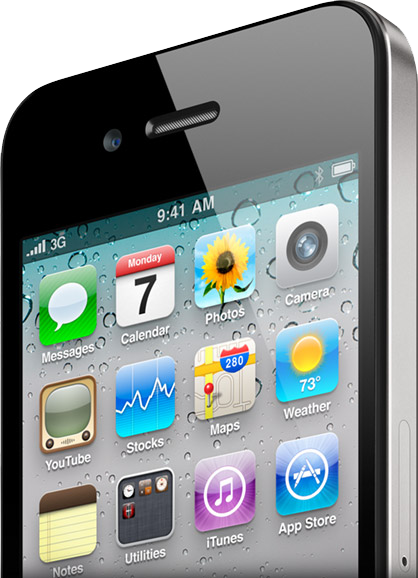 AppleInsider may earn an affiliate commission on purchases made through links on our site.
Both China Unicom and China Telecom, two of the largest mobile carriers in the world, will sell Apple's fifth-generation iPhone as soon as this quarter, with the largest prize — China Mobile — to follow, according to a new report.
The details were reportedly revealed in a research note from Chinese market analysis firm Caixin. Both China Telecom Corp. and China Unicom are expected to sell the "new iPhone model... as early as the third quarter of the year," Bloomberg reported on Friday.
Citing an unidentified person, the report also threw China Mobile into the mix, stating that the massive carrier will not be the first to sell the new iPhone model. The details suggest that Apple's fifth-generation iPhone could launch in both the U.S. and China at some point this quarter, which concludes in September.
Rumors of Apple brokering a deal with China Mobile have persisted for some time. In June, it was claimed that the carrier would get Apple's so-called "iPhone 5" in September.
When comparing wireless carriers, China Mobile is the biggest prize on the planet, in terms of total customers. The largest carrier in the world had 611 million wireless subscribers at the end of May, representing 68 percent of the total China wireless market.
Tim Cook, Apple's chief operating officer, was rumored in June to have been spotted and even photographed at the corporate headquarters of China Mobile. This week, Cook also explained during his company's quarterly earnings report how important the nation of China has become to Apple's bottom line.
In the last quarter, sales in Greater China were up over six times, with revenue of about $8.8 billion a year. Sales in the Asia Pacific region spiked from $1.8 billion in 2010 to $4.7 billion in 2011.
"This has been a substantial opportunity for Apple, and I firmly believe we are just scratching the surface right now," Cook said. "I believe there is an incredible opportunity for Apple there."
Even though the iPhone is not officially available on China Mobile's network, one estimate this year said that 4 million iPhone users are on the massive network. China Unicom is currently the sole carrier that officially offers the iPhone in China.
Reports from earlier this month had suggested that Apple would ink a deal with China Telecom to launch the iPhone on that network in late 2011. One analysis calculated that deal alone as a potential revenue opportunity of $9 billion, given that the mainland Chinese carrier had 105.7 million subscribers as of May.