AT&T preparing for mid-Sept. launch of Apple's iPhone 5 - report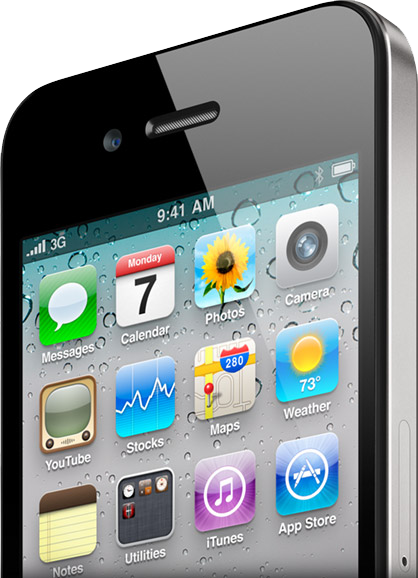 Apple's longest running carrier partner, AT&T, is preparing for a mid-September launch of the fifth-generation iPhone, according to a new report.
Citing a "proven source," Boy Genius Report said on Monday that AT&T has begun communicating with its employees that the company's retail stores are expected to see a great deal of foot traffic in September. Those workers have been asked to finish any employee training as soon as possible.
AT&T's moves are said to be related to an upcoming iPhone launch, with the handset expected to be announced in late August and go on sale in the first half of September. BGR has a respectable track record with regard to Apple's partnerships with wireless carriers, based on its sources in the wireless industry.
The report aligns with a separate recent scoop from MacRumors, which said that Apple is recruiting former employees to return part-time between Aug. 15 and Sept. 15. While the increase could be simply for back-to-school sales, it's also possible the dates could correspond with a new iPhone launch.
Apple's anticipated fifth-generation iPhone is expected to arrive this fall, alongside iOS 5, the next-generation version of the company's mobile operating system. During the company's quarterly earnings call last week, Apple executives revealed that they are planning a major product transition to occur by the end of September.
In years past, new iPhone launches have occurred in the June-July timeframe. But this year, Apple's annual Worldwide Developers Conference did not serve as an introduction to a new iPhone model.
Signs of a forthcoming iPhone launch have been growing, as Apple's suppliers are said to have been gearing up to manufacture a fifth-generation handset. While Monday's latest rumors suggest the device will launch in September, earlier rumors had pegged a new iPhone to debut as late as October.
Reports have suggested the new iPhone will be thinner and lighter than the current iPhone 4, and it will also sport an 8-megapixel camera. According to The Wall Street Journal, it will feature new wireless baseband chips from Qualcomm, and Apple reportedly hopes to build 25 million units by the end of 2011.
Claims that AT&T is privy to the launch date of the next iPhone come only days after the chief executive of rival carrier Verizon said his company had "assumed" that Apple would release a new iPhone early in the summer as it has done in years past. Lowell McAdam said last week that Apple's new iPhone will debut "a little bit later in the year now."