Apple adds 4 integrated circuit makers to iPad 3 supply chain - report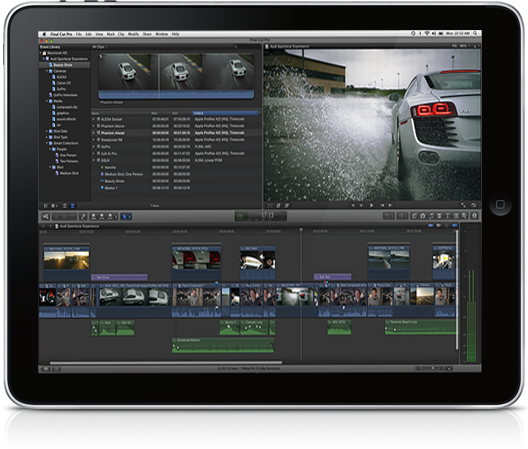 Apple is said to be vastly expanding its number of integrated circuit suppliers for an anticipated third-generation iPad, adding four companies from Taiwan to keep costs low.
Citing anonymous industry sources, DigiTimes reported Tuesday that Taiwan's Novatek Microelectronics, Richtek Technology, Capella Microsystems and Integrated Memory Logic have entered the iPad 3 supply chain. None of the integrated circuit makers confirmed the reports.
"Apple is now more willing to adopt IC solutions from Taiwan-based IC design houses as it is adjusting the cost structure for iPad tablets in order to compete with an array of tablet PCs to be launched by rivals in the second half of 2011, commented the sources," the report said.
Integrated Memory Logic has reportedly been tapped to supply "gamma Vcom buffer solutions" for Apple's anticipated third-generation iPad. That technology is said to be used in touch panels for smartphones and tablets.
In addition, Novatek will reportedly supply LCD driver integrated circuits, Capella will provide ambient light sensors, and Richtek is said to be building integrated power management integrated circuits.
Rumors of a so-called "iPad 3" launching this year have been an on-again, off-again affair throughout 2011. Claims of a third-generation iPad launching in 2011 cropped up before the iPad 2 was even announced.
Apple seemed to silence those rumors when it declared 2011 the "Year of iPad 2" in March. But months later, rumors again surfaced that Apple is planning a third iPad that will expand the product line rather than replace the current iPad 2.
In recent weeks, iPad 3 talk has picked up, with claims that a so-called "iPad 2 Plus" could launch this year with a high-resolution display. Supporting those claims, both LG and Samsung are said to be working on low temperature polysilicon 2048-by-1536-pixel displays for Apple's next-generation tablet.
Another report, also from DigiTimes claimed that Apple's overseas manufacturing partner Foxconn has been in talks to remain the sole assembler of iPad 3 units in 2011. And photos of a component claimed to be leaked from a new iPad model have even suggested that such a device could be a completely redesigned model.