74% of Verizon iPhone buyers are waiting for Apple's next model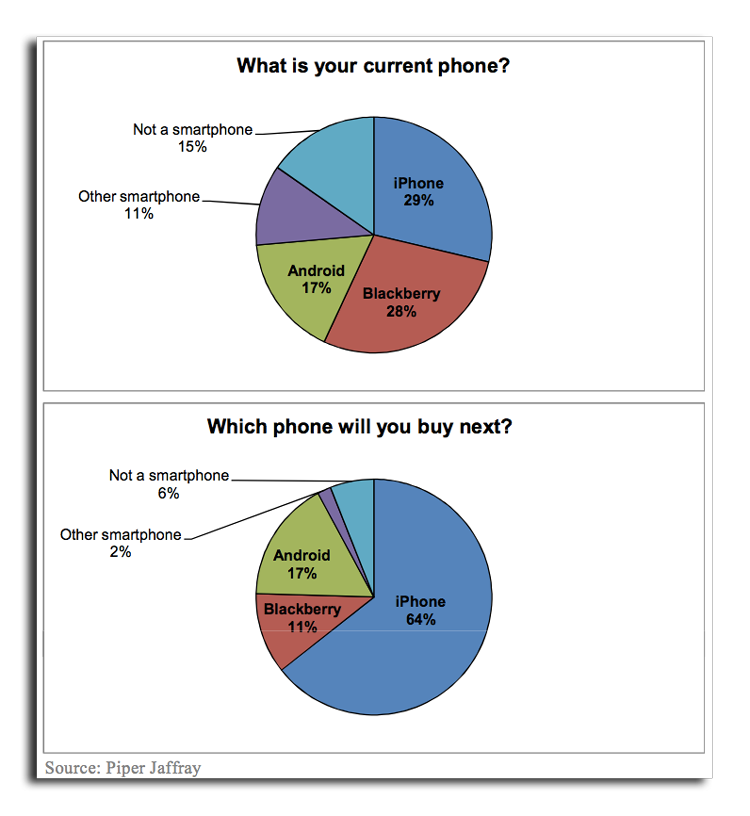 AppleInsider is supported by its audience and may earn commission as an Amazon Associate and affiliate partner on qualifying purchases. These affiliate partnerships do not influence our editorial content.
A significant number of Verizon customers are waiting for Apple's fifth-generation iPhone, rather than buying the currently available iPhone 4, a new survey has found.
Analyst Gene Munster with Piper Jaffray polled a small sample of 216 mobile phone users about their phones and carriers. He found that the results showed encouraging news for Apple and the iPhone.
In particular, his sampling found that many Verizon customers are waiting for the iPhone 5, as the iPhone 4 only went on sale to Verizon customers in February, a full 8 months after the handset was first sold to AT&T customers.
Of Verizon subscribers who do not have an iPhone but plan to buy an iPhone next, 74 percent are specifically waiting for Apple's anticipated "iPhone 5." For comparison, just 53 percent of AT&T customers who plan to buy an iPhone said they are waiting for the fifth-generation model.
"This pent up demand for the next iPhone at Verizon may drive numbers higher than the 3.8 (million) units we are modeling Apple to sell through Verizon in the Sept. quarter," Munster wrote. "And our overall iPhone unit estimate of 22.0m in the Sept. quarter may prove to be conservative."
In the last quarter, AT&T activated 1.3 million more iPhones than rival Verizon. AT&T remains the only U.S. carrier where customers can buy the entry-level iPhone 3GS, which is sold for $49 with a new two-year service contract.
The numbers also show a near-perfect retention rate among iPhone customers, with 94 percent of current iPhone customers indicating they expect to buy another Apple handset. Among Android users, only 47 percent expect to buy another Android device, while nearly as many — 42 percent — said they will switch to an iPhone.
In addition, the survey also found that among Verizon subscribers that do not already have an iPhone, 55 percent expect their next handset to be made by Apple. Based on this, Munster believes that iPhone share of the smartphone market is poised to grow dramatically.
"Of those surveyed, 29% already have iPhones and 64% expect their next phone to be an iPhone, 17% have an Android device and 17% also indicated their next phone to be an Android," he wrote.
Piper Jaffray's survey of 216 mobile phone users came from respondents found during workdays in downtown Minneapolis. The poll was conducted over the course of a week in a variety of public places, including on the street, in food courts, and near the entrance of a baseball stadium on game day.