Skype for iPad app briefly arrives on App Store [u]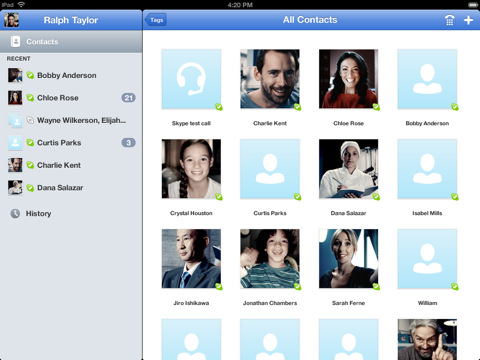 The Skype for iPad app, which includes support for video calls on the iPad 2, began rolling out to App Stores around the world on Tuesday, but was "temporarily removed" by the company for unknown reasons [updated].
Update: Skype has pulled the app. "To ensure your best Skype experience, we've temporarily removed Skype for iPad which went live prematurely today," the company said on Twitter. "We know you've been eagerly awaiting Skype for iPad and apologize for the inconvenience."
The free app appeared first on the New Zealand App Store early Tuesday shortly before making its way onto other international storefronts, including the U.S.
After Skype's native iPad app was leaked in June, an executive with the company confirmed an upcoming release, noting that the app would have basically the same functionality as the iPhone version and is expected to enjoy "similar success."
Two-way video calling is enabled for iPad 2 users, while first-generation iPad owners will only be able to receive video. Video calling requires iOS 4.0 or above. Skype calls can placed over Wi-Fi or 3G.
Apple's long-time rival Microsoft acquired Skype in May for $8.5 billion, sparking some concerns over the future of Skype on iOS. The Redmond, Wash., software giant has reassured that it will continue to invest in and support Skype clients on non-Microsoft platforms.
The arrival of a native Skype app on the iPad should pose a challenge to Apple's FaceTime standard. Apple CEO Steve Jobs unveiled the video chat functionality as his characteristic "one more thing" last year alongside the announcement of the iPhone 4. The company subsequently followed an aggressive plan to bring FaceTime to the iPod, Mac and iPad.