Apple hiring iWork web developer as it preps iOS 5 and iCloud support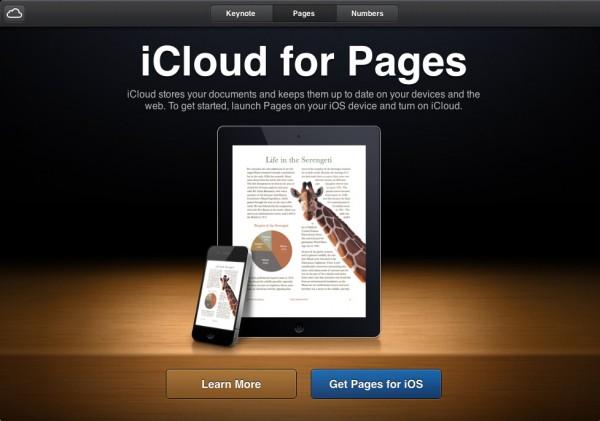 Apple has posted a new engineering position on its iWork team to "build the front and/or back end of scalable web applications," indicating an expansion of the company's existing iWork.com and future iCloud offerings, even as it continues to improve its native desktop and mobile iWork apps.
The job posting calls for a candidate who "will be part of the core engineering team responsible for the design and development of the software system," asking for strong programming skills and "commitment to delivering great user experience," suggesting that iWork will be expanding as a consumer facing web app.
It doesn't necessarily mean that Apple will pursue online document editing similar to Google Docs or Microsoft's Office 365. To date, Apple has restricted its iWork.com to making documents created in Pages, Numbers and Keynote available to other users for viewing and collaborative comment.
iWork.com is being combined with Apple's existing MobileMe apps to deliver the upcoming iCloud website, which the company just made available to developers for testing.
Existing MobileMe apps (most of which are being brought forward to be part of the new iCloud) do translate desktop apps into web equivalents, ranging from Mail to iCal to Address Book. By folding iWork's web presence into these existing apps, Apple may be signaling an intent to eventually deliver some iWork document editing functions into its web apps, but the company has never publicly announced any intention to eventually do this.
Apple prioritizes mobile apps ahead of web apps
Instead, Apple's priority has clearly been to deliver mobile iOS versions of its iWork apps, initially targeting iPad before also adding support for iPhone and iPod touch users, rather than trying to replicate its Cocoa apps using HTML5. The tepid response to MobileMe's web-based alternatives to Mail, iCal and Address Book suggest that an investment in translating iWork's far more complex apps into standalone web apps would probably not be very successful either.
Apple's prioritization of moving iWork to its mobile devices as native iOS apps has resulted in Pages, Numbers and Keynote remaining in the iPad's highest grossing top ten apps since its inception. The apps also rank in the top 100 best selling iPhone apps amid a large number of free and low cost games.
In general, web apps have proven to be far harder to sell, even for Microsoft and Google. Even Apple's iWork.com, which was launched two years ago for free with the notice that it may someday require fees, never got around to asking for any money.
iCloud also ahead of any potential iWork web apps
Apple's recent web application announcements have all centered around iCloud, which will provide iWork apps on the Mac, iPad and iPhone with the capability to keep their documents in sync and current across a user's devices, as well as making it easy to share large documents with other users without resorting to email attachments (using web sharing features similar to those that are already present on iWork.com).
Apple hasn't delivered an entirely new version of iWork since launching iWork.com at the beginning of 2009 alongside the release of iWork 09. However, a minor update has recently added support for features of Mac OS X Lion, including Full Screen, Resume, Versions and Auto Save.
A developer 1.5 release of iWork apps for iOS devices has also added iCloud support under the forthcoming iOS 5.