'Angry Birds' developer negotiating with investor for $1.2B valuation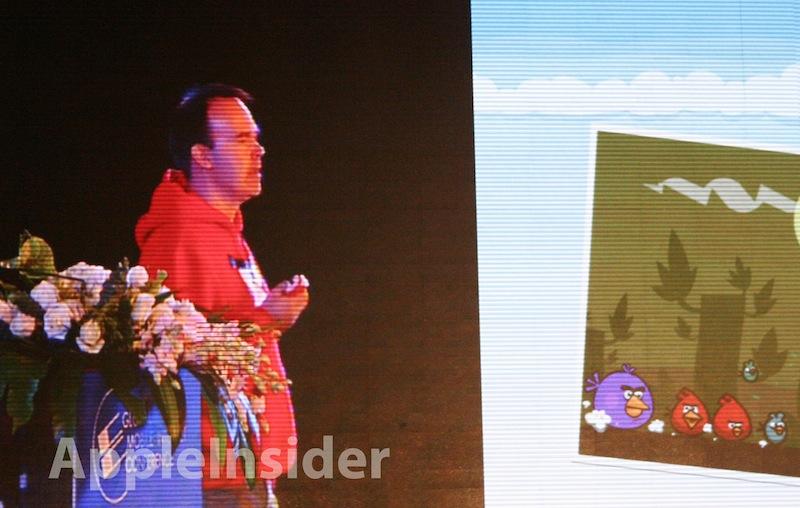 Rovio Entertainment, the created of the popular "Angry Birds" game, is in talks with an interested investor to receive funding that would see the company valued at $1.2 billion, according to a new report.
People with knowledge of the discussions relayed the figure to Bloomberg, though they were unable name the entertainment company looking to make the investment. Sources said Rovio is considering the investment, despite the fact that it has, in the past, declined offers from larger institutional investors.
The influx of cash would reportedly be used for continued expansion on projects such as an "Angry Birds" movie, offices outside of its home country of Finland and retail endeavors in China and other emerging markets.
Rovio "Mighty Eagle" Peter Vesterbacka revealed this spring that the Angry Birds franchise is the third-most-copied brand in China, behind Disney and Hello Kitty. The company is currently in the process of setting up a local operation in China with the goal of becoming a "leading entertainment brand" in the country.
In March, Rovio received $42 million in funding from investors including Skype co-founder Niklas Zennstrom's Atomico and Facebook investor Accel Partners.
Vesterbacka showing an early design sketch of Angry Birds
Vesterbacka has attributed his company's success to the iPhone, which he says "changed everything." According to him, Apple opened up distribution channels that allowed developers to directly reach their fans. The executive has also predicted that Apple will remain the number one platform for developers for a long time.
Google's Android OS, on the other hand, has been caused some difficulties for the developer. Rovio apologized late last year for not delivering "optimal performance" on Android because of problems with fragmentation.
Rovio success has also drawn the attention of patent licensing companies looking to ride on its coattails. Late last month, patent troll Lodsys added the company to its patent infringement suit accusing numerous iOS and Android developers of violating a patent related to in-app purchasing.
Rovio's rumored $1.2 billion valuation would rival the $1.3 billion deal that EA negotiated for its acquisition of PopCap Games, which makes the popular iOS game "Plants vs. Zombies." That deal, which was EA's largest acquisition ever, offered $650 million in cash up front and $100 million in EA shares to PopCap, as well as as much as an additional $550 million based on certain performance goals.